Pitchup.com's camping guide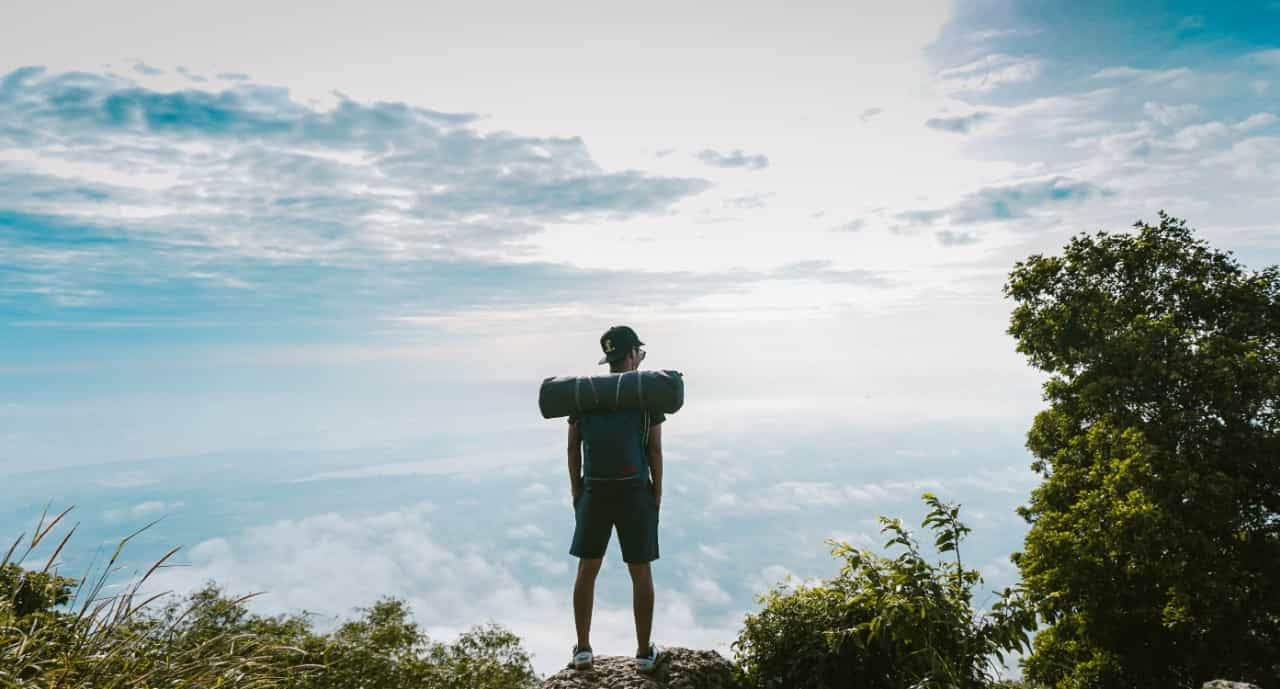 Welcome to Pitchup.com's camping guide, where we delve into the nitty-gritty of how to have a holiday spent outdoors – whether your chosen accommodation is a tent, lodge, caravan, yurt, or something else entirely…
What is camping?
If you're a beginner at all this, let's get back to basics. Camping doesn't just cover grabbing a tent and taking to the wilds nowadays (although you're very welcome to do just that) – there are also all sorts of other options, including smart glamping sites and cosy camping pods. 
The practice of holidaying alfresco can be very handily split into four main categories:
Staying at a pitch on a campsite or holiday park with your own tent
Rolling up at a campsite or holiday park with your touring caravan, motorhome or campervan
Booking a caravan, lodge, cabin, pod or hut at a campsite or holiday park
Renting a tent – whether a tipi, yurt, wigwam, safari tent or bell tent – at a holiday park or campsite
Some of these options come with all sorts of facilities (and even some luxuries) provided, while others expect you to bring along everything you'll need for your stay.
What is glamping?
Glamping is essentially a posher form of camping. At a glampsite, the accommodation will be provided by the owners and set up ahead of your arrival. Typically, a few fancy add-ons are chucked into the mix with this sort of break – think kitchenettes, welcome hampers and even hot tubs.
Beginner or seasoned camper?
Whether you're a newbie glamper or camping connoisseur, there's a site to suit you depending on your preferences, your travelling companions and the type of trip you're after.
Guides for beginners
New to camping? Get to grips with the basics here. 
Tents
Now you're up to speed on what camping is, it's time to prep for your break.
Buying guides 
Caring for your tent
Learn how and why to look after your camping kit.  
Caravans
Touring caravans
Static caravans
Motorhomes
Camping accessories 
Camping on a budget
If you're trying to work out the numbers or want to keep costs down, this is the section for you. 
Camping with kids and pets
Travelling with younger travellers in tow? There are a few extra things to keep in mind for planning a tip-top family camping trip.
Handy camping hacks
Skills and knowledge that could be helpful once you've arrived on site. 
Campfire hacks
Camping in bad weather
Seasonal camping guides
Glamping
Camping experiences
Activities, camping options and destinations that are all just a little bit different. 
Camping experiences in England
Camping experiences in Wales
Camping experiences in Scotland
Best campsites
UK camping guides
Camping guides for the rest of the world
Check out some of the best camping-friendly countries across the globe.