How to remove mould and mildew from a tent
Mould and mildew – two types of fungus that grow on damp materials – can make your tent unusable. You can recognise either of these from their colour: mould typically appears in black, blue, red or green shades, while mildew is white or pale yellow.  
Either can eventually rot your tent, and sleeping in a mouldy space could cause harm to people with allergies and asthma. Here's all the information you need to remove mould and mildew from a tent.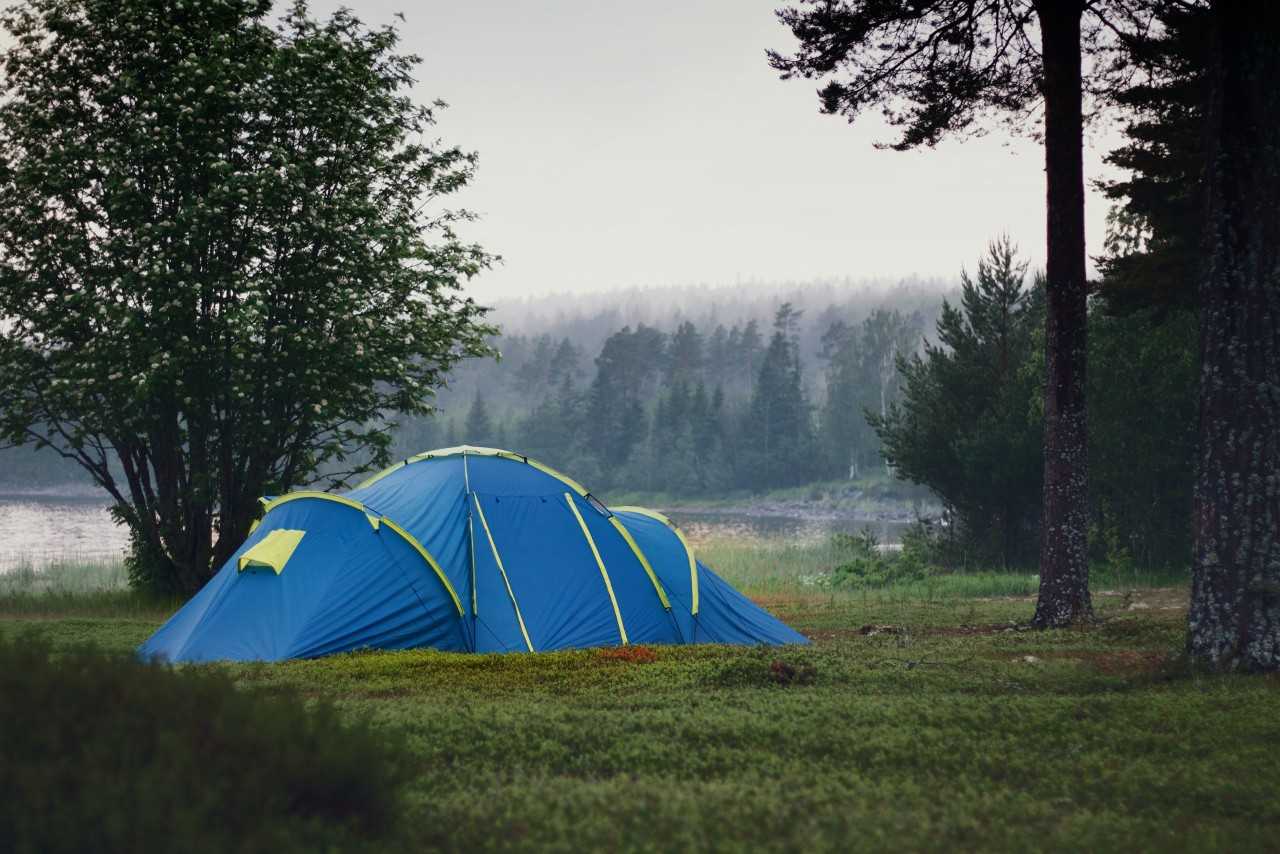 How do mould and mildew develop on a tent?
If you pack a tent away wet, mould and mildew are likely to develop on the fabric. Prevention is always better than cure, so stop spores from forming by drying out your tent as thoroughly as possible. 
You can also stop mould and mildew spreading by:
Cleaning your tent regularly – after every long camping trip, especially if it got covered in sand, fine dust, mud or tree sap. If you tend to take several short breaks, clean it once a season.

Storing it in a cotton canvas bag, rather than a plastic one. This gives more room for air to circulate around the packed-up tent, helping to avoid condensation. Here are some more tips for packing a tent away properly. 

Making sure your tent is well ventilated when pitched.

Again, this prevents condensation from forming and reduces the risk of mould or mildew growing in the first place.
How to clean mould and mildew off a tent
First, check how much mould or mildew is on your tent. If there's just a little, you'll probably only need some lukewarm soapy water. Larger, darker stains will need a stronger solution like an enzyme cleaner. 
Follow these steps to clean mould and mildew from your tent: 
1. Pitch your tent. It's often easier to spot-clean the fabric when it's taut. 
2. Use a soft brush or cloth to sweep the mould and mildew off the material. 
3. Wash the affected areas with soap and water or a specialist cleanser.
4. Rinse and let the tent dry completely in sunlight. 
5. Repeat as necessary. 
How to remove black mould from a tent
Black mould is more difficult to remove than other types and can be impossible to eradicate completely if it's already seeped into the fibres of your tent. That being said, it's still worth trying to minimise the stain. 
You could try a DIY remedy, as the best tent mould removers are often made from natural components.
A white vinegar and water solution  

Baking soda mixed with water  

Lemon juice

Essential oils such as tea tree oil
Avoid using bleach to kill the mould as this harsh chemical may also ruin your tent's waterproof and UV coating. Try not to leave any solutions on the fabric for too long – no more than an hour is a good a rule of thumb.
How to remove mould and mildew from a canvas tent
Mould, mildew and organic materials like cotton canvas don't mix well. Unfortunately, once mould penetrates the fibres, it's near impossible to eliminate completely. But you can try to stop it from spreading by: 
1. Spraying the mouldy area with distilled white vinegar. 
2. Leaving the liquid to dry in the sun, a natural bleaching agent that will help to kill any remaining bacteria.
3. Scrubbing any leftover mould lightly with a medium-bristle brush using a mix of lemon juice, salt and hot water. 
4. Adding a canvas treatment to the clean, dry material. 
Again, it's best not to use detergent soaps or bleach on canvas as these will degrade the material and can be tricky to rinse away. 
FAQs
Can I put a mouldy tent in the washing machine?
It's best not to wash a tent in a washing machine as this could destroy the fabric, seams, zips and coatings.
Is it safe to sleep in a mouldy tent?
Sleeping in a tent that's covered in mould and mildew isn't advisable. It can trigger allergies and make conditions like asthma worse. Exposure to these fungi might also irritate your skin, eyes, nasal passages, throat and lungs. If your immune system is compromised it's definitely best to avoid sleeping in a tent covered in black mould, which can emit harmful toxins.
Can I use mould and mildew remover on a tent?
You can use some mould and mildew removers on a tent, but it's always best to check the instructions as strong solutions can ruin your tent. For more information, read our step-by-step guide to removing mould and mildew.
Can you clean a tent with vinegar?
White vinegar is very effective at killing mould on a tent. Just make sure you don't leave the substance on for too long as it can affect the quality of the tent material.
How long does it take for mould and mildew to grow on your tent?
It depends on the type of fungi, the level of humidity and the sort of fabric, but it can take as little as a full day for mould and mildew to begin forming on a tent. This is why you need to make sure to dry it out as soon as possible after packing it away damp or wet.