Touring caravan holidays
If you want more packing space than your car offers, touring caravan holidays could be just the ticket. With this type of trip, you'll have all your belongings close to hand and can move around while still staying in the same bed at night.
The benefits of touring caravan holidays
Here are some of the main reasons to try a touring holiday: 
It's a stress-free last-minute trip. You can simply hitch the caravan to your car and hit the road. 

It'll save you money. You have no hotels to pay for and can cut the cost of a break by cooking your own food instead of eating out. 

It's much more flexible. You can head off at any time of the year – to any part of the country or even overseas.

It's easier to pack. You'll already have all the possessions you want with you in a space designed to maximise your comfort.
What is a touring caravan?
A touring or tourer caravan is a home on wheels that you tow with a vehicle. They're designed to be compact and lightweight, so they are reasonably easy to move from place to place. Touring caravans have no motor engine or driveshaft, meaning you can't drive them on their own as you would a motorhome. 
Size: Most touring caravans measure between 3 metres and 6.5 metres long. In the UK, it's illegal to tow a caravan of 7 metres or longer.
Berths: The majority of tourers are designed to sleep between two and six people. 
Facilities: Modern touring caravans typically have a washroom with a toilet, basin and shower. There's usually a kitchen area with a sink, hob and more too.
Types of touring caravans
There are several different kinds of tourer caravans, but the most common include:
Single-axle touring caravans
These types of tourers:
Are easier to manoeuvre than twin-axle models

Can be towed by more types of vehicles, including small cars

Are cheaper to insure than twin-axle caravans

Use less petrol because they're more lightweight
Twin-axle touring caravans

These types of tourers:
Are more stable than single-axle caravans

Are usually larger, providing more living space 

Have a higher payload (so you can carry more weight)

Tend to be heavier than single-axle caravans
Teardrop trailers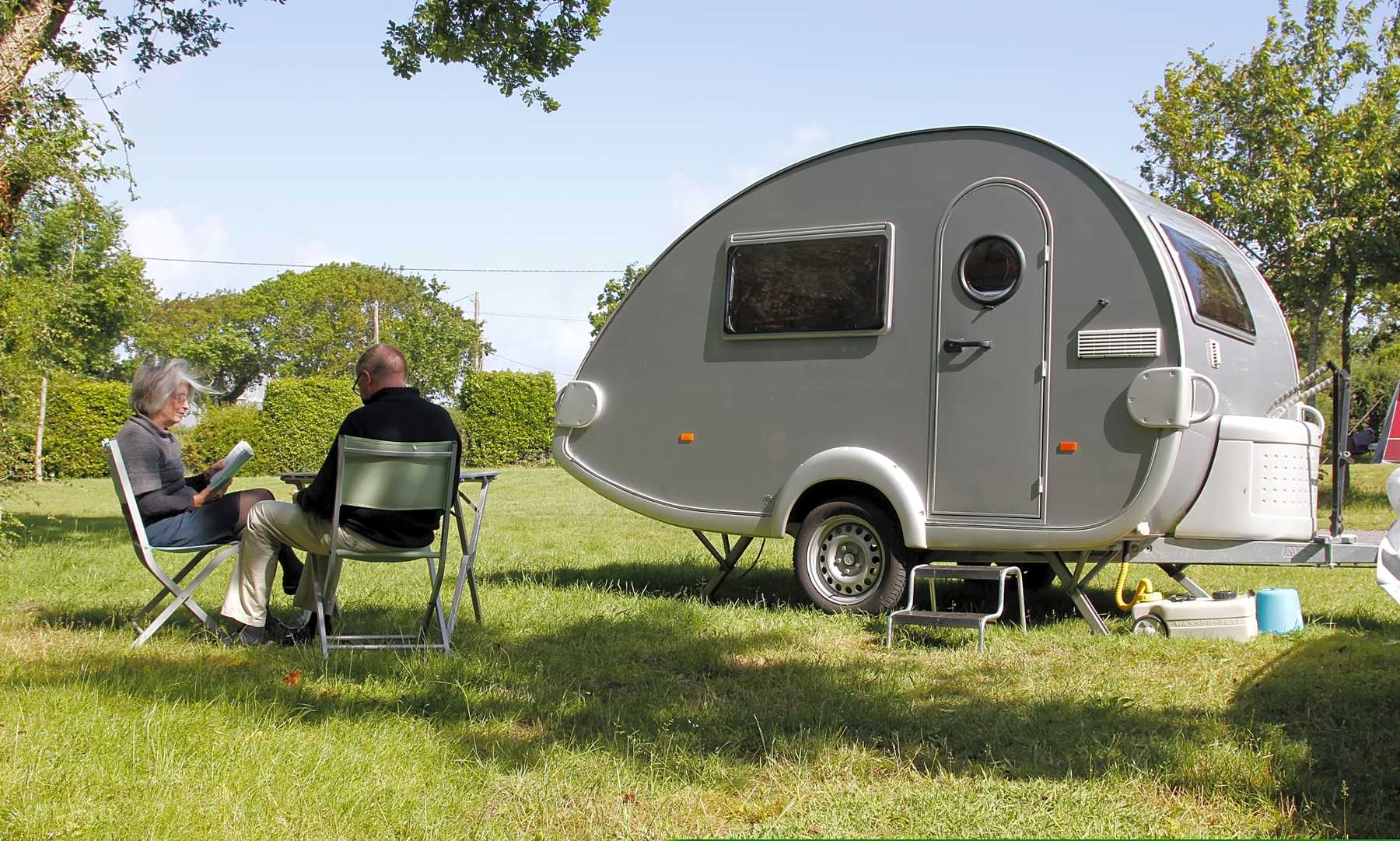 Cute and compact, these caravans are easy to tow with a small vehicle. You'll have to sacrifice space, though – they're usually only the size of a double bed inside.
Pop-top caravans
Just like certain campervans, these caravans have a modular top that 'pops' open to give more headroom. This also means they fit better in home garages (when the roof is packed down). They're not so readily available these days, however.
Folding tourer caravans
Beginners appreciate these space-saving caravans as they're a lower height than a car so are easier to tow. They fold up for travel and to pack away, then can be unfolded once you get to your campsite. This adds time to the pitching process, though, so they're best for caravanners who don't move around too much. Folding tourers also have less internal storage room compared to their non-folding counterparts.
The cost of a touring caravan holiday
Once you buy or hire the caravan, your accommodation for the holiday is covered. However, the price of a trip in a tourer will depend on a few variables: 
Petrol – the further you travel from home and the more destinations you visit, the more money you'll spend filling up the car to tow the caravan. Keep in mind that the heavier the tourer, the more petrol you'll use. 
Pitch fees – Touring caravan sites start from as little as £10 per night on Pitchup.com. Expect to pay £20+ for access to better facilities, pretty views and fully serviced pitches, though. 
Entertainment – Each campsite listing on Pitchup includes information on things to do in the local area, including free and cheap entertainment options. 
Food – With your own kitchen on board, you can cook very cheaply on a touring holiday. Like with any self-catering trip, eating out will eat up your budget. 
If you own your caravan, you'll also need to keep these approximate annual costs in mind: 
Servicing: £300

Storage: £350

Gas and electricity: £240

Water and drainage: £180

Insurance: £220
Tourer caravan holidays for beginners
Heading on a touring caravan holiday for the first time? These top tips will help. 
Can you rent touring caravans?
Yes, you can hire a touring caravan. There are many reputable online providers available offering tourers from around £350 a week, depending on the season. 
If you'd prefer to buy a touring caravan, check out our guide before taking the plunge.
What's the difference between touring and static caravans?
Tourers are designed to move around, while statics remain in one place. Touring caravans are generally much smaller than static caravans, so they don't have as much space inside.
Planning your touring caravan holiday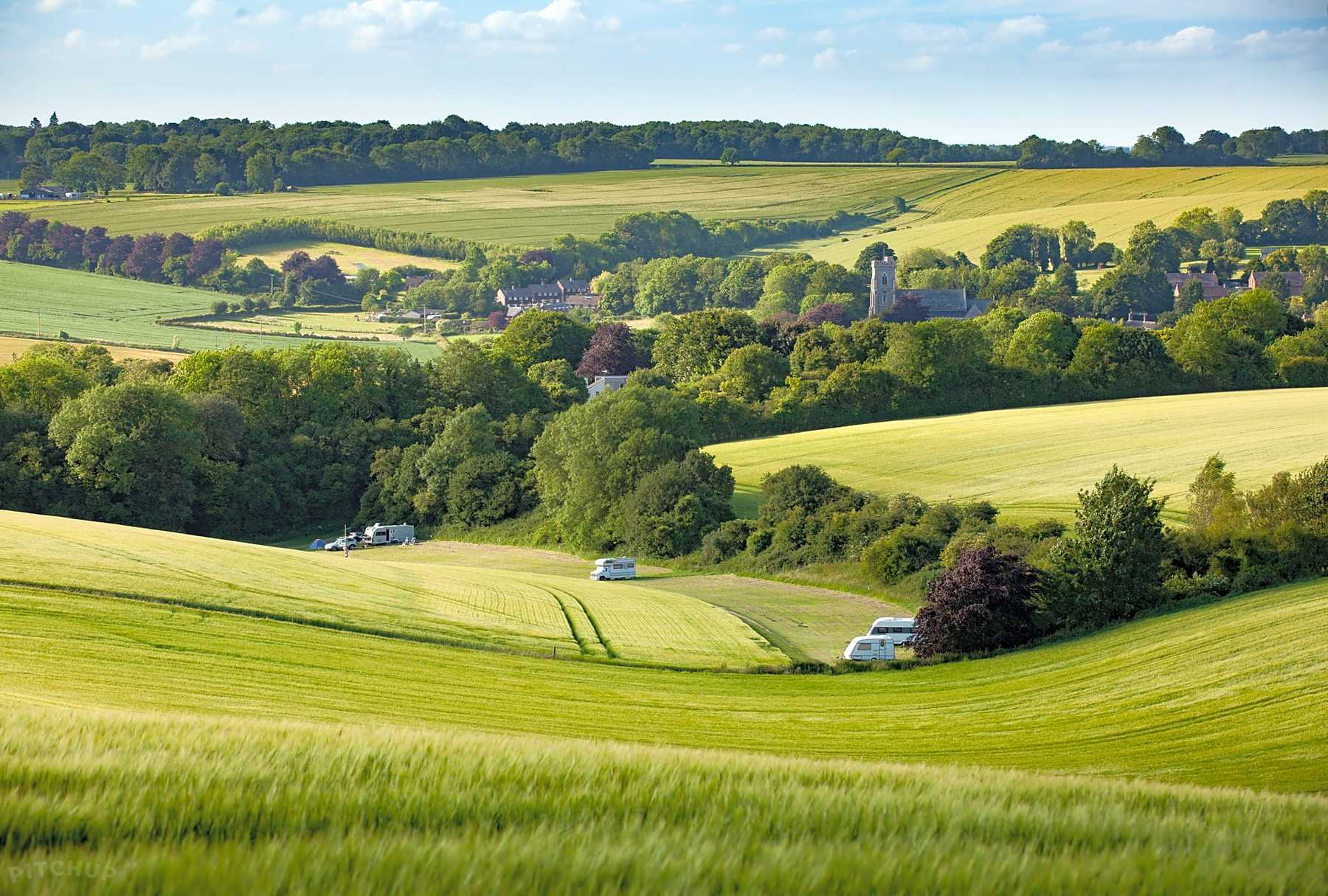 Whether you're looking to organise an adults-only trip or take a break with the dog in tow, here's how to plan your touring caravan holiday.
Decide on the destination
Do you want to be by the coast or in the countryside? Off the beaten track or right in the thick of things at a tourist spot? If you're intending to travel in the UK and Ireland, click on any area of the country on the Pitchup.com interactive map. Scroll down and you can scour the best touring campsites in our other countries across the world, too. 
Consider access to facilities
Pitchup has thousands of touring caravan parks searchable by area, park theme, special offers and dozens more options. For example, you can filter to find sites with an indoor pool, restaurant or café, play area and/or fishing.
Think about who you're travelling with
You can narrow your search even further to include touring caravan sites that welcome dogs, families or both. 
Look into nearby leisure opportunities 
Opt for touring caravan sites near kayaking spots, mountain biking tracks, hiking areas and more.
Touring caravan holiday FAQs
Can you take a touring caravan to any campsite? 
Not all campsites can accept touring caravans, often because of lack of easy access and other practical reasons. For example, the park may only have grass pitches that get too boggy for tourers to stay on during rainy weather.
Where can you go with a touring caravan?
When you have a touring caravan, you can visit practically anywhere as long as it's accessible by road or ferry. There are campsites next to beaches, in national parks, close to historical attractions and much more. It's worth planning your trip carefully, however, to make sure you aren't navigating your caravan across tiny bridges or narrow roads. There are GPS devices available that will warn you about these sorts of obstacles. 
Can you live in a touring caravan all year around? 
Yes, you can – especially in warmer climates. Many touring caravan sites are open all year round, meaning you can easily keep moving from place to place. Some parks also offer seasonal or permanent pitches, so you could also stay in one spot on a long-term basis.