Camping with a dog
So you want to take your dog on a camping break? First things first – you'll need to pick a campsite that welcomes dogs. Pitchup.com lists hundreds of dog-friendly campsites, glampsites and caravan parks, scattered across England, Wales, Scotland and Northern Ireland, and there are plenty of options in Europe and the rest of the world too. 
Some of these sites go beyond just welcoming dogs, by adding secure dog-exercise areas and hoses for washing down your dogs after a day out in the open air. There's usually running cold water on site too, so you can refill their drinking bowls.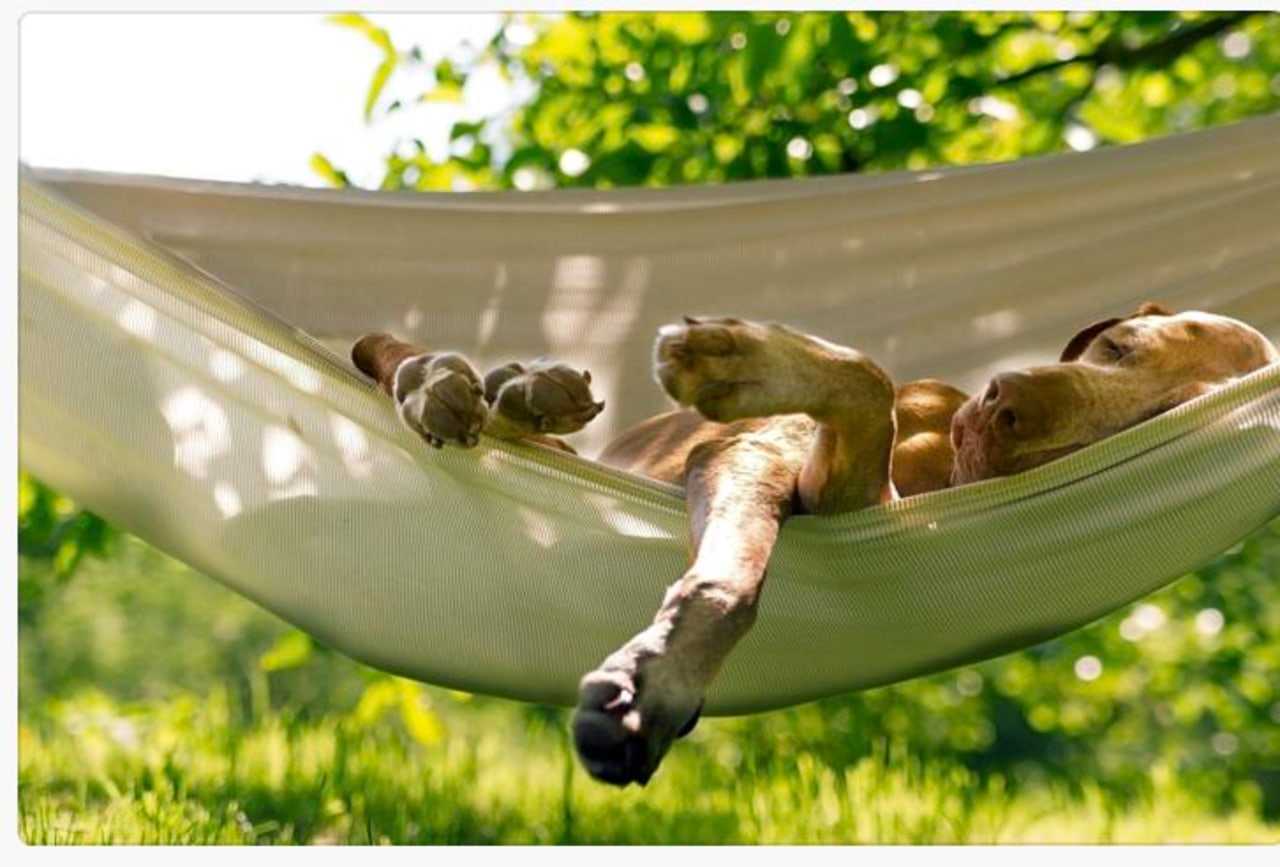 Things to bear in mind when booking a dog-friendly campsite
Most campsites, glamping sites and pod owners will not allow you to leave your dog unattended in their accommodation. 
There may be an extra nightly cost for taking a dog camping, but prices are still generally cheaper than the cost of kennels.
The Highway Code states that your pet must be restrained by a seat-belt harness, pet carrier or dog cage while you are on the move.
Places to camp with a dog
Near a beach that is dog-friendly all year around

Close to open ground where you can let them off lead safely

In proximity to long-distance hiking trails

On farm sites with designated dog walks or fields

Somewhere with dog-friendly pubs within walking distance 
See all dog-friendly campsites
What to do before you go camping with a dog
It's best to get your dog used to their holiday accommodation before setting off. Planning a camping holiday? If you can, put your tent up in the garden, then let your dog have a sniff around and come and go freely. Put your dog's bed where you'd like them to sleep, and have a practice run at spending the night under canvas so they get used to the smells and noises around him. 
The same goes for caravans: let your dog get accustomed to being in a caravan before you travel.
You may also need to get your dog used to car journeys; if they need encouragement to get in the vehicle, put their bed, toys and treats in the boot to tempt them in. Slowly increase the time they spend in the car without becoming distressed, and then move on to short journeys. Travel further each trip until your pet is fully confident and relaxed.
Make sure your dog's vaccinations and worming certificates are up to date, and take their veterinary records with you just in case of any accidents.
Be confident of your dog's behaviour and recall – no-one wants their camping break spoiled by dogs barking, running around and stealing food. You must keep your pets firmly under control, especially on farm sites around livestock – and don't forget that under British law, farmers are entitled to destroy a dog that injures or worries their animals.
Check local restrictions. Even on common-access land, restrictions often apply to dogs during the spring lambing time, and the bird-nesting (April to July) or grouse-shooting (August 15 to December 10) seasons. You can double-check here if you have any doubts.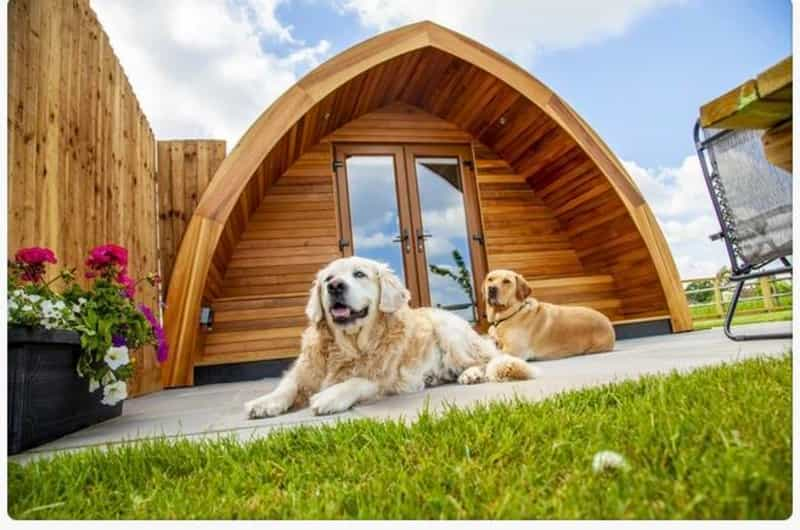 Things to take camping with a dog
Collar and lead: most site owners stipulate that you should keep your dogs under control at the pitches - and that's particularly the case on farms with livestock. 

A dog stake or a long lead: both will give the dog some scope to move around while you're on site, without the worry that they'll disappear into your neighbour's tent. 

Treats and toys: keep your dog distracted and settled with extra treats or familiar toys while they get used to being at the campsite.

Food: pack an adequate supply of your usual dog food when you take dogs camping so they stick to their normal diet.

Bowls: pack a couple of bowls for food and water, and a can opener if you 're using tinned food. Collapsible bowls are handy for saving space in the car and for popping in your bag on day trips.

Towels: take towels to wipe muddy paws or dry off dogs after they've been out on their day's adventure.

Poo bags: always pick up after your dog, no matter where you are, and dispose of the waste responsibly. UK law stipulates on-the-spot fines or prosecution to a maximum fine of £1,000 for not cleaning up after dogs.

ID: it's now a legal requirement for dogs to have their contact details on a tag on their collar, and it will save time and trouble should they run off. 

Dog bed: bring a good thick blanket, a waterproof bed or a crate if your dog normally sleeps in one.

Dog coat: if you're off on an out-of-season break, take a coat if your dog feels the cold. 

Cool mat: conversely, if you're heading off to camp in the height of summer, you may need to cool your dog down; pack a cool mat or use an extra tarpaulin to create some shade. 

First aid kit:

pack an emergency bag with antiseptic creams and bandages, as well as tick tweezers – especially important if you're camping near moorland or long grass in summer. Include a supply of any medicine that your dog may be taking.
Taking your dog camping in Europe
You can take your dog on camping holidays to the EU, but they will need a valid Animal Health Certificate.
This certificate must be issued by a vet within 10 days of travel and is dependent on your pet being microchipped and vaccinated against rabies. Contact your vet a month before travel to make sure there's plenty of time for your pet to have the relevant vaccinations. Some countries impose restrictions on the type of dog that is allowed to travel; for advice on this and everything you need to know about taking your dog abroad, check the guidelines on gov.uk.
FAQs for camping with a dog
What do I need to pack to camp with my dog? 
Indispensable equipment includes a collar and lead, dog ID, food, collapsible bowls, poo bags and towels for muddy paws.
Are there a lot of dog-friendly camping, caravanning or glamping sites?
Yes, there are lots of choices of places to stay with your dog, from farm stays to national park retreats and beachside caravan parks. Check out Pitchup's dog-friendly sites.
Can I leave my dog alone in a tent, caravan or glamping pod?
Most campsites, caravan parks and glamping accommodation will not allow you to leave your dog unattended, however it is always recommended to check at the time of booking.