Types of Camping
Who is camping for? 
Camping is for everybody. No matter whether you're taking the family and/or the dogs, travelling as a couple or with a group of friends or on a solo break, there's a campsite that will match your requirements.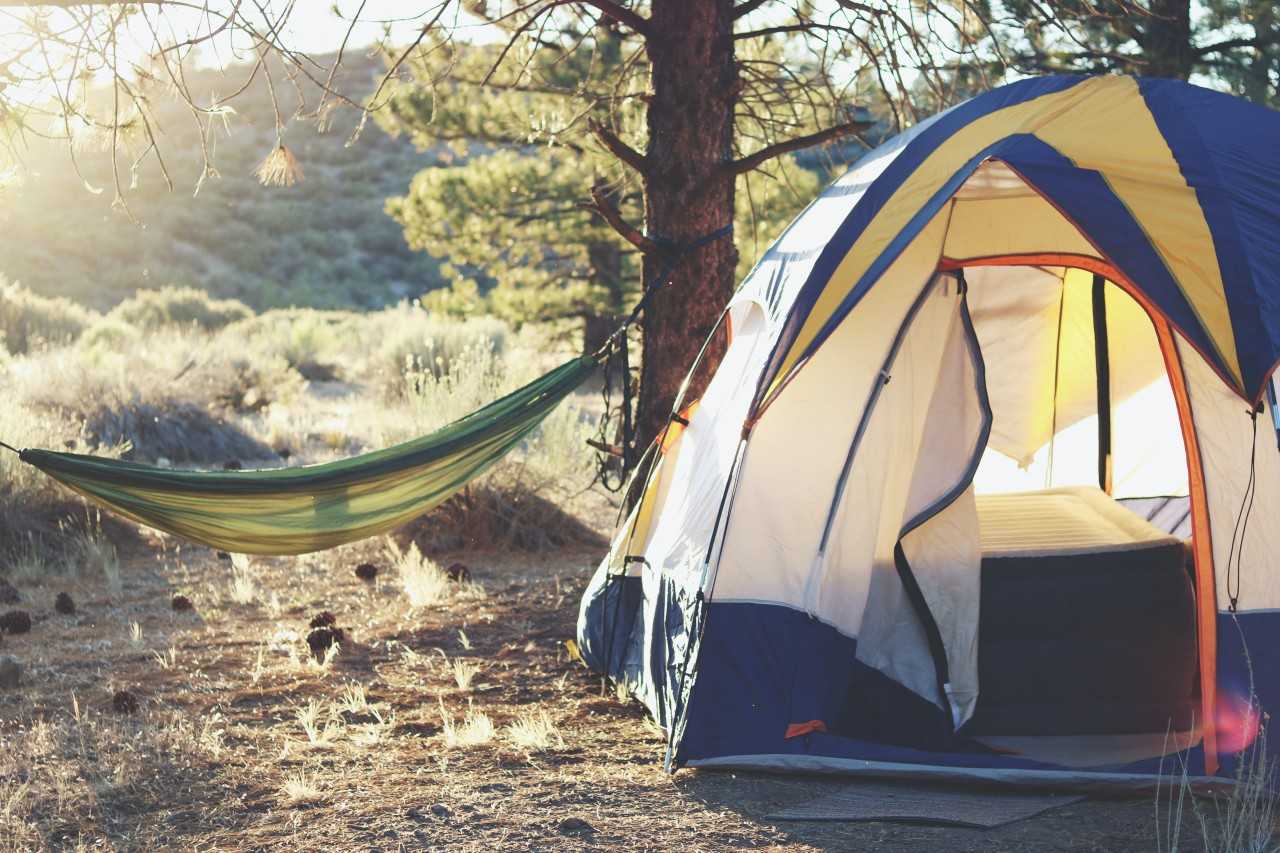 12 different types of camping 
The major decision you need to make is about the style of your camping holiday. Read on for a list of camping types.
1. Tent camping. The best-known form of camping, where you simply pitch your tent at a campsite and spend one or more nights living under the canvas. Tent campsites are available across the world and are often set in spectacular scenery.
2. Glamping. A more luxurious form of camping. At a glampsite, accommodation is provided by the owners and set up ahead of your arrival. You can usually expect a higher level of comfort and a few add-ons might be included, like kitchenettes, welcome hampers or hot tubs.
3. Motorhomes or campervans. Comfortable self-contained accommodation usually with private kitchen and bathroom facilities on board. With a motorhome or campervan you can easily change your destination, adding flexibility to your camping break.
4 Caravanning. Cosy private accommodation usually with kitchen and bathroom facilities, and the freedom to move from place to place. A caravan is towed by a car and unhitched at each campsite, so you can explore the local area by car.
5. Camping in your car. A simple form of camping for budget breaks, first-time campers or road trips. Many campsites welcome camping in your car, but it is always recommended that you contact them in advance and book a suitable pitch.
6. Wild camping. Pitching your tent or motorhome anywhere other than a designated campsite, and taking life back to basics in nature. Different rules apply for wild camping in different countries, so please check the restrictions in your chosen country. 
7. Nearly wild camping. Halfway between basic tent camping and wild camping, but on remote or secluded sites in woodland, on farms, nature reserves or country estates, with very few facilities (perhaps a compost toilet and a cold-water tap). 
8. Backpacking. Travelling from place to place with all your camping equipment and other gear in one ultralight rucksack, while staying on campsites or wild camping, and providing an opportunity to see the world at bargain prices.
9. Winter camping. Because of the need to keep warm, this requires more preparation than camping in summer, but prices are generally lower during the off season. Campsites will be much quieter, as will national parks, beaches and local attractions. 
10. Solo camping. Camping alone at a registered site. Choose a campsite with few amenities and spacious pitches if you're looking for a sense of freedom and immersion in nature, but with the added security of having other people around. 
11. Dark-sky camping. Camping, motorhome and glamping breaks in a designated Dark Sky Park, well away from light pollution, give you a chance for stargazing and a location for night-sky photography when the sky is clear.
12. Farm camping. Relaxed camping, glamping or motorhome sites that are usually very welcoming to kids and often allow you to bring dogs. Some farm campsites have animal encounters, and you may get to spot wildlife in surrounding fields too.
Why go camping?
To get out into the open. You'll up your activity levels, get lots of exercise and relax in the fresh air.

To spend some quality time. Camping requires teamwork and can be a bonding experience for family and friends.

To have an affordable break. In comparison to hotel holidays, camping breaks make a great budget choice.

To set your own agenda. One advantage of a camping holiday is that you can generally organise your schedule to suit yourself. 

To go exploring. Camp by the sea, on moorland or in forested valleys – there's always something new to do or see.

To catch up with friends and family. Choose a campsite with the option to pitch as a group. 

To let the kids have freedom. They can play safely outdoors, maybe make new friends and learn lots of new things about nature.

To bring the dog. There's no need to pay for the dogs to go in kennels – simply pick a dog-friendly campsite.

To do a digital detox. Camping gives you the chance to turn off phones, tablets and computers and appreciate your surroundings instead.

To develop new skills. From erecting a tent to building a campfire, there's plenty to learn on a camping holiday.

To eat outdoors. Somehow food cooked on a campfire or barbecue always tastes better.

To create memories. Even when things don't go to plan, you'll often create lasting memories on a camping holiday.