How to go glamping – all your questions answered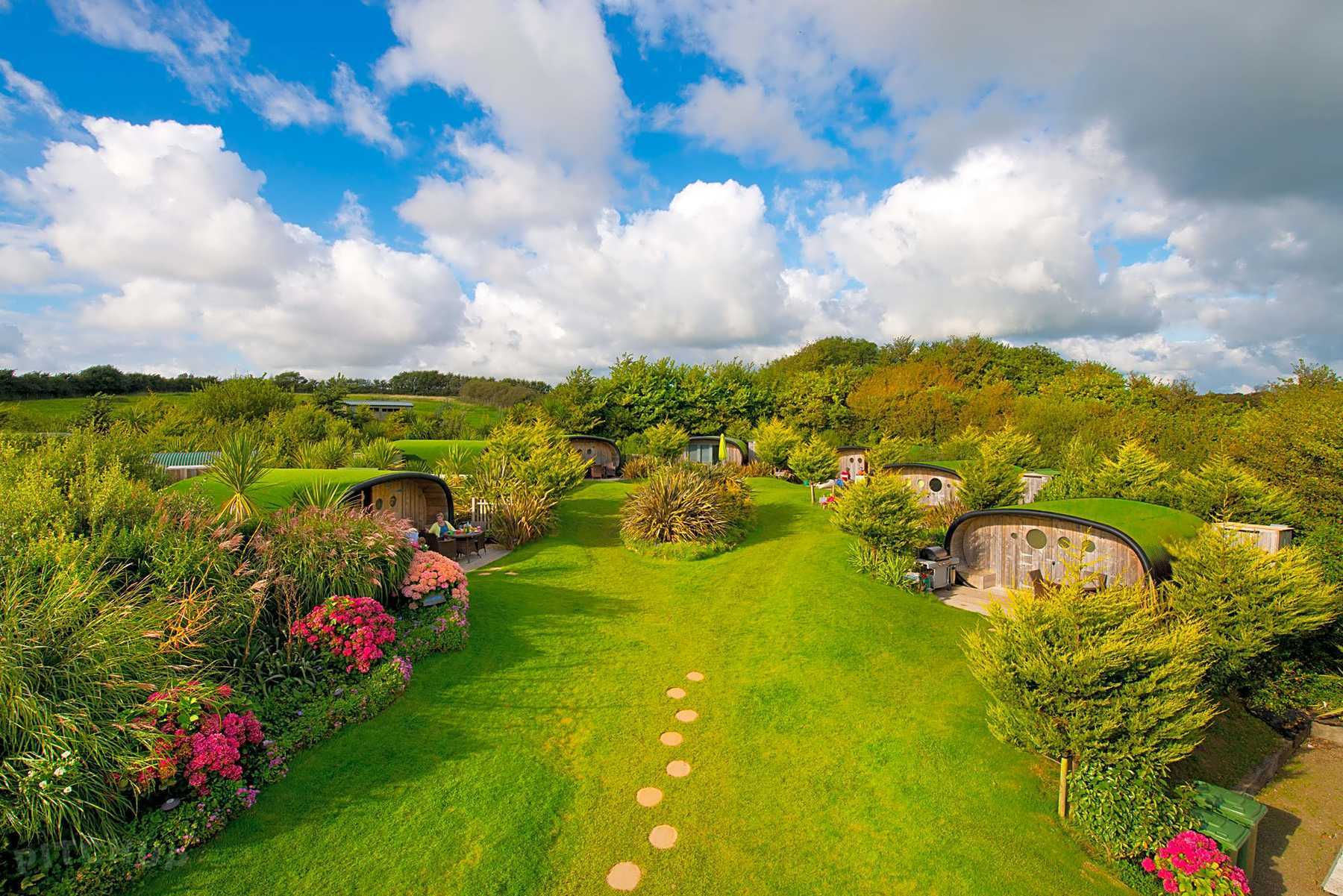 Glamping – it's a word that gets thrown around quite a bit these days among the travel press and forward-thinking holiday types. But what does that buzzword really mean, and how does it work in real life?
Read on into Pitchup's grand glamping guide as we attempt to demystify the subject and answer some of your most popular glamping questions…
What is glamping? Exploring the basics
The word glamping comes from mashing up the glam- of glamorous and the -ping of camping. And that pretty much sums up what glamping means: it's a smarter and more luxurious version of traditional camping, where you get all the benefits of an outdoor stay (the fresh air, the pretty views, the campfire evenings) mixed up with an extra slice of comfort (anything from simple mattresses all the way up to private hot tubs).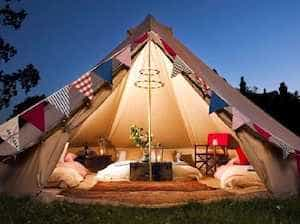 It's tempting to think of glampsites as just those places where you can sleep in swish canvas constructions like bell tents, tipis, wigwams and yurts.
And indeed these are excellent options but there's more beyond those classic choices – maybe you'd fancy taking truly memorable hols in a treehouse or a transparent geodesic dome?
Larger lodges and cabins are also fine family glamping options, while couples might like to check out smaller shepherd's huts and gypsy caravans for a cosy place to cuddle up.
Speaking of cosy… it's certainly worth considering these sturdier setups (outlined in our rundown of lodge and log cabin stays) if you're heading off on hols outside of the main season, or if you're bedding down in an area that's not renowned for its reliable weather. Several of our sites are open all year round, which means winter glamping breaks can be on the cards. (Hunkering down by the woodburner after a frosty hike? Yes please.)
To pack or not to pack: what's included with glamping?
There's no one-size-fits-all answer to this question – each glampsite has its own character and its own list of features and furnishings. Some places will sort you out with kitchen kit, comfy bedding, woodburning stoves, fairy lights, firepits and all manner of other bits and bobs; others will leave it a bit more up to you.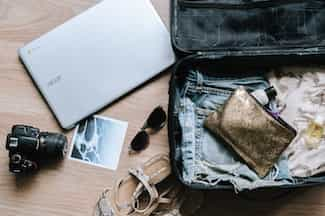 And how will you know what to bring for glamping? Well, each glampsite listing has a detailed information section telling you what's there and what's not, so you'll be able to tailor your glamping packing list to your own chosen location.
The one thing you definitely won't need to bring is a tent – thus making glamping holidays fine picks not only for folk in search of a bit of luxury but also those travelling light, and first-timers who'd like to dip a toe into the world of outdoor stays before investing in all their own stuff. 
Who goes glamping? Is it for me?
It might sound properly posh but the reality is that all sorts of folk go glamping, so no need to polish your tiara before setting off – glampsites are open to anyone who fancies an easy way to spend some time out in the fresh air. A glamping break works well for a couple who fancy a few days away, a solo hiker seeking somewhere simple to stop off for the night or a family planning coast/countryside explores.
All of those groups will have different things on the must-have list, of course, so you can always use our nifty filters to find the place that suits you best (maybe a family-friendly place with a play area, a romantic retreat where you can glam up your glamping with a hot tub, the guaranteed peace of an adults-only glampsite or a place where you can bring the dog along).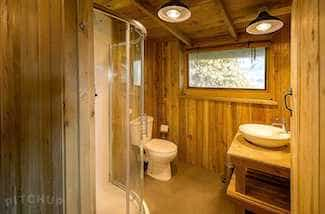 Sorry to ask but… do glamping tents have toilets?
A valid question indeed… especially for folk that equate camping with long, dark stumbles to the toilet. And the answer is – well, it depends. Indeed many glamping options are set up with ensuite bathrooms (usually with a hot shower and either a flushing or compost loo depending on where you are) while others will house their facilities in a separate building nearby. 
Whichever you go for, they're likely to be close by. (Running across a field in your jammies doesn't really fit with the 'glam' part of things, you see…)
Sounds tempting, but how much does glamping cost?
It'll come as no surprise to hear that it's not as cheap as bringing all your own bits, but – as with most things glamping-related – it depends on the place you pick. Keep things low-key by opting for a simple cabin if you wish, or blow the budget on somewhere super-fancy with a four-poster bed, hot tub and breakfast thrown in (even this is likely to come with a much smaller price tag than a similarly swish hotel room… or a bog-standard one, come to that).
Trying to hold on to a few pennies (maybe so you can invest in a better bottle of bubbles to sip upon arrival)? Fret not – there are plenty of ways to sort budget glamping trips: check out areas away from the top tourist honeypots (lots of them are just as scenic and full of things to do), travel out of season and see if you can wangle a midweek break rather than aiming for a busy summer weekend.
If all you want to do is keep the kit list down a bit, consider checking out our options for camping pods instead. Our guide to camping and glamping pods goes into a bit more detail but essentially what you'll get here is a top-value way to go camping without the tent: instead you'll stay in a cosy wooden structure where you can simply unroll your sleeping bag and bed down for the night. Again, some are fairly basic while others have more facilities thrown in (but you could always bring your own fairy lights if that's an essential part of the experience…)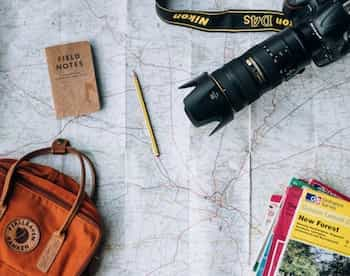 Near or far: where can I go glamping?
Wherever you like, dear reader, wherever you like… you can find glamping sites in all sorts of destinations, so take your pick from coastal spots, rural retreats, boltholes close to town or peaceful remote locations.
It's up to you how far you want to travel, too – being fairly fuss-free in terms of kit to pack, glamping makes a fab choice for a quick fresh-air escape close to home as it does for keeping life easy on longer jaunts to more far-flung spots either within your own country or beyond.
And here's an idea: if you're on a lengthy tour of a particular country or area, why not throw in the odd night or few of glamping along the way for a fine way to see some of the scenery in comfort?
Can't wait to get going? Check out all our choices for glamping stays around the world.