Types of motorhome
Having access to a motorhome makes camping easier than ever – just jump into the driver's seat, turn the key in the ignition and off you go. But if you're new to outdoor adventures, you might not be too sure about the right terms to use. If you're exploring buying or renting a motorhome, it's well worth understanding exactly what different choices are out there. So, what makes a motorhome a motorhome and a campervan a campervan – and what other options are available?
Differences between motorhomes and campervans
The most important distinction to make is between motorhomes and campervans.
Campervans are purpose-built vehicles – as the name suggests, they are around the size of a large van. Campervans are typically smaller than motorhomes. Usually, the driving and living areas are integrated – the driver and passenger seats may even swivel around to form armchairs or beds. 
Campervans generally have simpler facilities than motorhomes, but they will always have a bed for at least two travellers. They may also have an extendable roof that pops out to create another beth – these are often used for children. 
Some campervans have a fully integrated toilet, but most do not. Some will however have a portable toilet, along with curtains or other pop-up structures that can be attached to the back of the van to provide privacy. The same applies to showers – it is possible to find vehicles with pop-up showers, but you'll probably want to find campsites with proper toilet and shower blocks.
Some campervans have no kitchen, but most do have some form of limited cooking facilities. It is even possible to find campervans with rear kitchens, allowing you to stand outside in the open air while preparing meals. 
Browse all campervan pitches on Pitchup
Motorhomes are also purpose built, but they are typically larger than campervans, being built on a longer wheelbase. They can often sleep more guests than a campervan and usually have a driving area that is more or less separate from the living space.
One of the main differences is that motorhomes almost always come with an integrated toilet and shower in a separate room. They have grey and black water storage tanks, the contents of which you'll need to learn to dispose of properly.
Motorhomes also usually have a proper onboard kitchen – most have a fridge, a sink and hobs, and some have a small oven too. 
Browse all motorhome pitches on Pitchup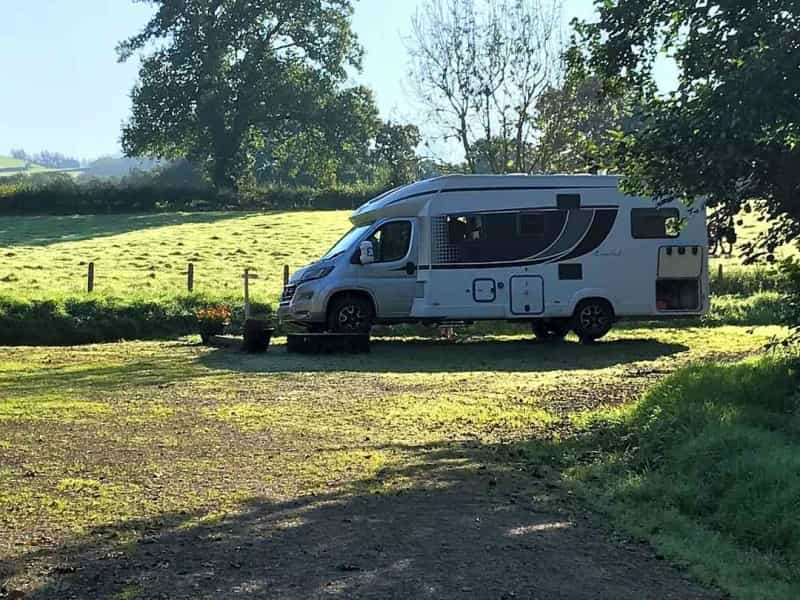 Advantages and disadvantages of motorhomes vs campervans
Ultimately, whether you go for a campervan or motorhome will be a matter of personal preference. It's a big decision, so you'll want to weigh up the pros and cons carefully – and we've listed some of the main ones below to help you do just that.
| | |
| --- | --- |
| Campervans | Motorhomes |
| Great for couples (generally have 2 or 3 berths).  | Great for families (generally have 2 to 6 berths) – or couples who enjoy having lots of space. |
| Easy to drive and park; able to pass through smaller gaps; cheaper on ferries, at toll booths etc.  | More difficult to drive, but also more comfortable over long distances – learn more about driving motorhomes. |
| Excellent for short breaks. | Plenty of storage space and comfortable seats – great for longer road trips. |
| Fewer facilities – may need to rely on campsite or aire amenities (e.g. toilets and showers). | More facilities – you can be totally self-sufficient for short periods. |
| Cheaper to insure and run than larger motorhomes. | More expensive to insure; worse fuel economy than campervans |
| Possible to use for non-recreational purposes (e.g. commuting – although this will add to your insurance costs). | Probably too large to use as anything other than a recreational vehicle. Off-road storage space probably required when not in use. |
Depending on the site, Pitchup pitches may be available for just campervans, or for caravans and motorhomes. This is down to several reasons – the site may not have wide enough gates or turning space to accommodate motorhomes, or it may feel that a regular flow of motorhomes would put too much strain on access roads or the grass. 
Still unsure which one is right for you? Try hiring a campervan or motorhome and see what feels right.
Niche motorhomes
While most motorhomes fall within the two categories above, it's also possible to find niche vehicles. We've listed them in order of size:
Micro motorhomes

go by a lot of different names, but they're essentially miniature campervans with just one or two berths and minimal onboard facilities. Popular models include the Romahome, a tiny motorhome that has a cult following.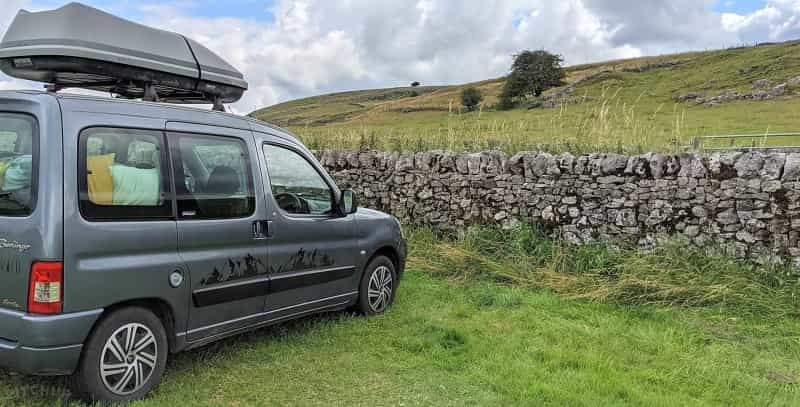 Van conversions

are trade vehicles that have been converted into campervans for touring. They are sometimes also called 'stealth campers' because of their tendency to blend in with other vehicles. Because they are custom made, they have a wide range of features and facilities, but most include a kitchen in addition to a sleeping area.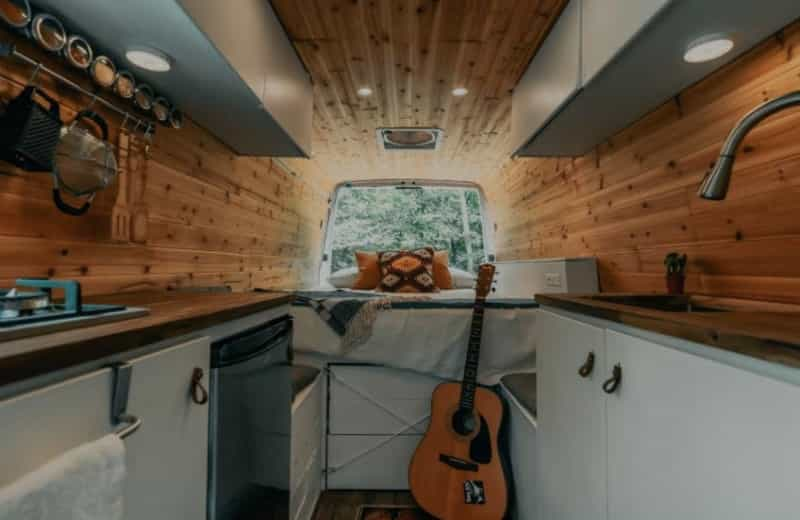 American-style RVs

are not that popular in the UK because of their sheer size, but you can still find them if you look. RVs (recreational vehicles) are the biggest motorhomes out there and contain more fittings and features than any other options on the market; they may even be double-decker for extra space. They may be difficult to accommodate on standard-sized UK pitches, but you will still find campsites that accept them.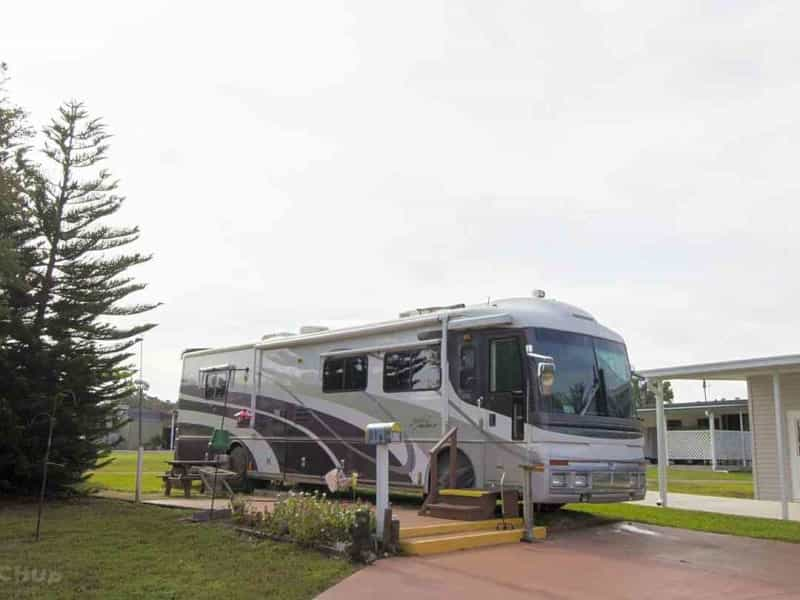 Check out all motorhome pitches on Pitchup
Find out more in our motorhome hub
FAQs
What is the difference between a campervan and a motorhome?
The main difference between campervans and motorhomes is size. Motorhomes are larger than campervans and are built on a longer wheelbase. However, they both ultimately serve the same purpose.
How many types of motorhome are there?
There are many types of motorhome out there, including classic motorhomes, campervans, micro campers, van conversions and American RVs. 
Which are better – campervans or motorhomes?
Campervans and motorhomes both have advantages and disadvantages. As a brief rule, motorhomes are easier to live and stay in, while campervans are easier to drive.
Are campervans cheaper than motorhomes?
Generally, because they are smaller, campervans are cheaper to buy and run than motorhomes. However, a brand-new campervan may cost more than a second-hand motorhome. 
What is a motorhome called in America?
In the USA, motorhomes are known as RVs. You can also find some large US-style RVs here in the UK, but they are rare because of their sheer size.