Glamping on a Budget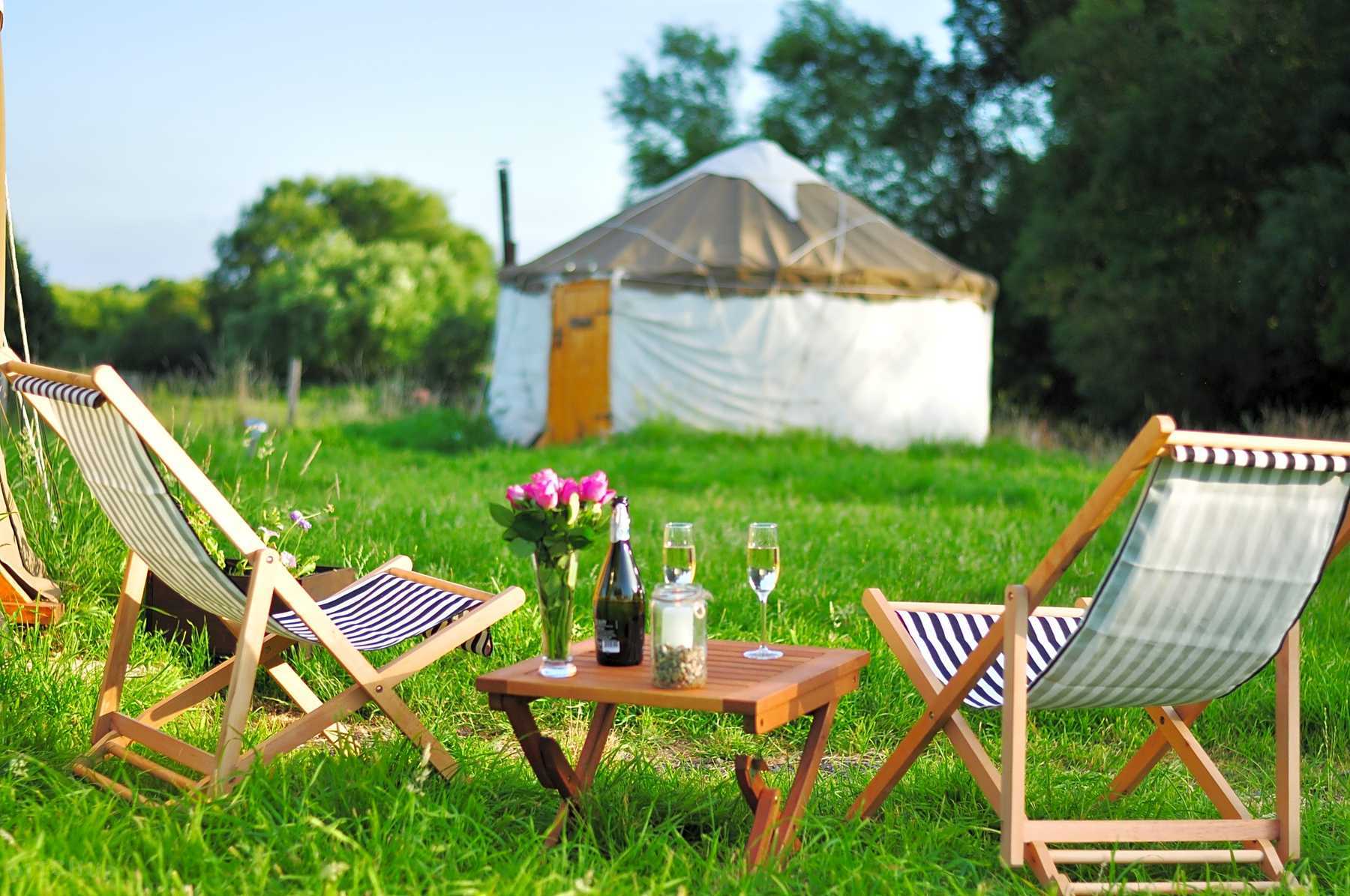 The idea of an affordable few days with friends or family in the great outdoors is what makes camping so popular. Glamping gives you the same back-to-nature experience, just with a few added luxuries and the convenience of pre-erected accommodation – but that doesn't mean it has to be expensive. 
It may take a bit of thought and organisation, but there are several ways to book a glamping break without a high price tag to match. From simple tricks like making the most of Pitchup's services to decorating your own tent, it's easy to book a glamping break on a budget.
Whatever your glamping budget, check out the Pitchup glamping guide for the lowdown on the different options, and some ideas to inspire your next break.

See Pitchup's five favourite sites for glamping on a budget
Here are Pitchup's top 10 suggestions for glamping breaks without spending a fortune.
1. Check the budget glamping sites on Pitchup
The first – and easiest – way to glamp on a budget is to turn to Pitchup's booking page. Looking for a well-priced lodge, cabin or camping pod? Decide on your ideal dates and destination, then click 'Price: low to high' on the drop-down 'Sort by' menu to see the cheapest options available.
If you're looking for a UK glamping break, prices normally start from £30 a night, depending on availability.
2. Hire a basic bell tent
One of the cheapest and most basic forms of glamping is renting a no-frills bell tent with no equipment included. Have a look at Pitchup's rent-a-tent options and prepare to save money on your budget glamping break.
3. Lower your expectations
Not all glamping sites are equal, so don't worry if you can't afford to pay for the ultimate in luxury glamping stays – there's plenty of lovely accommodation available at the lower end of the pricing spectrum. Granted, the styling might be a little simpler or the unit smaller in size (have a look at our guide to camping pods for more of an idea on this), but there are bargains to be had. You'll just need to do some research. 
4. Make your money go further by glamping in a group 
A cosy couples' cabin with a hot tub is an ideal choice for a romantic weekend away, but the general rule is that the more people who share the accommodation, the cheaper the trip will be. With that in mind, look out for yurts, safari and bell tents that sleep several people or have a look at Pitchup's favourite glamping sites for large groups. A large yurt can be as little as £10 each per night each if you don't mind sharing space with friends or family, and the more of you there are, the better the savings you will make.
5. Look for out-of-season breaks at budget glampsites
High-season glamping breaks are higher in price as they're more in demand than breaks in spring, autumn or winter, so one idea for saving cash is to browse budget-friendly glamping accommodation at quieter times to make some savings on price. 
6. Be flexible about dates and days
Accommodation is often cheaper midweek, so try to book your budget glamping break over Tuesday and Wednesday rather than Friday and Saturday. It's also worth checking out various dates and days to assess the price differences – flexibility is a winner in the budget glamping game. 
7. Skip the add-ons to save money on a glamping break
While it's tempting to say yes to all the add-ons your host offers (a hot tub, hampers full of farm-fresh food or a mini-fridge stocked with champagne), your bank balance might not agree. That being said, it's worth checking the price on the listing before saying an outright 'no'. You might be pleasantly surprised at how little the extras cost. 
8. Cook at the glampsite rather than eating out 
Half the fun of a glamping holiday is in the alfresco eating, so take barbecue essentials from home, or consider taking a slow cooker, which allows you to put ingredients in a pot in the morning, enjoy a day's adventure and have supper waiting in the evening. If you're up for a real outdoor cooking experience, have a look at Pitchup's favourite meals to cook on a campfire.
9. Make your own entertainment
Take board games, cards and a frisbee to keep the kids occupied on site, rather than going out every day to zoos or theme parks. Here are some more Pitchup suggestions for keeping children amused when you're glamping on a budget. 
10. Decorate your own tent for a budget glamping trip
If you have budget constraints, get the homemade glamping style by booking a basic campsite pitch and decorating your own tent with solar-powered fairy lights and cosy rugs, and bringing fancy food for the barbecue.
Book budget glamping trips on Pitchup
Pitchup's five best budget glamping sites
There are lots more glampsites offering budget glamping breaks on Pitchup, but these particular sites all come highly recommended for their facilities, location and affordable pricing.
Disserth Caravan and Camping Park
Disserth
Powys
Wales LD1 6NL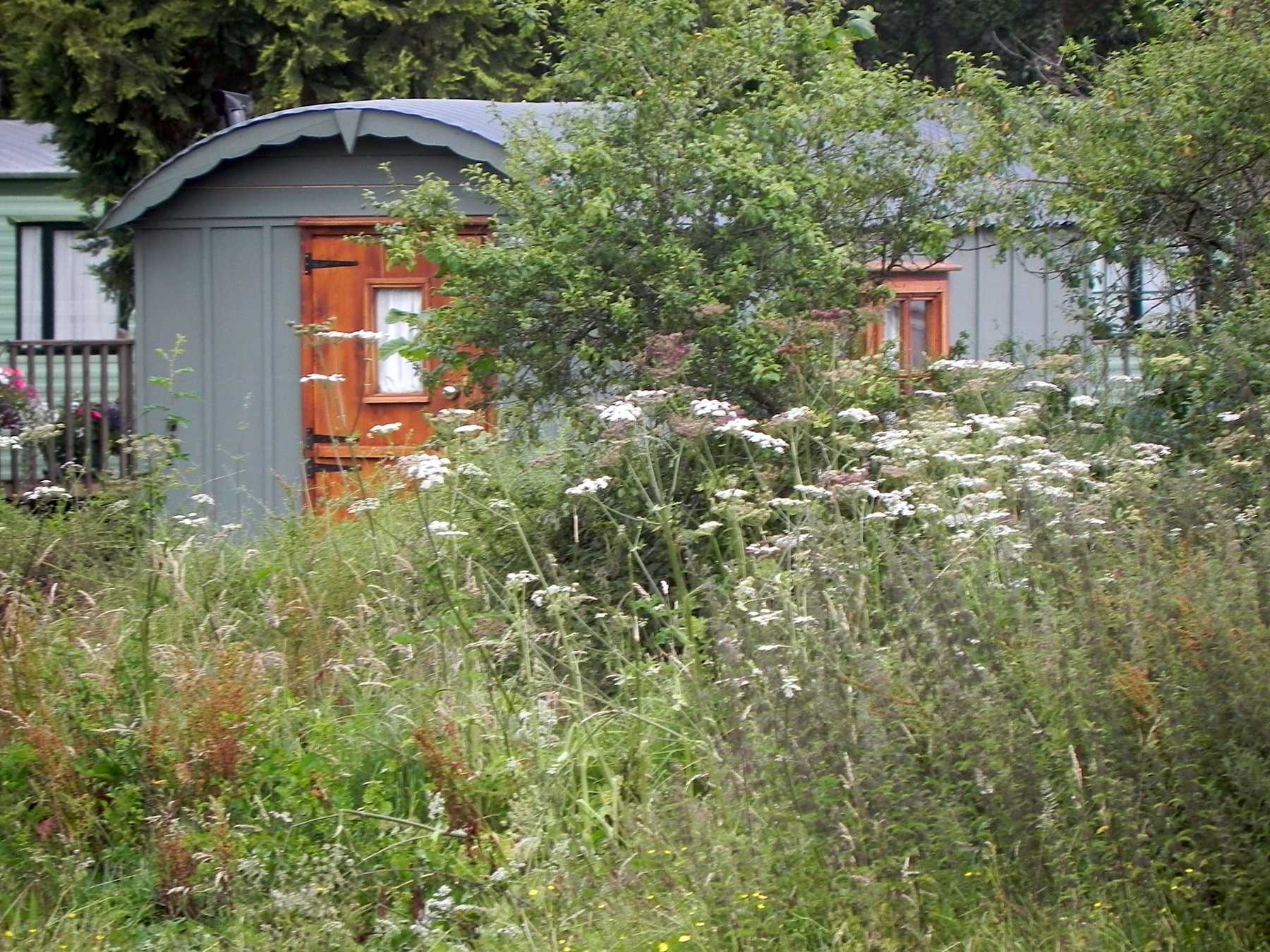 Why here? Pods and shepherd's hut are available at Disserth Caravan and Camping Park, with accommodation prices starting at around £30 per night. The shepherd's hut is insulated and heated, with simple furnishing and a kitchenette. All you need to bring is bedding and cooking equipment. Included with the hire of the shepherd's hut is a private bathroom with exclusive facilities. 
The glamping pod is weatherproof and insulated, with fold-down beds, tables and chairs, plus a private sheltered decking area for alfresco cooking. Bring all your camping gear except the tent. 
Showers and loos are in a log-cabin toilet block, with a dishwashing area and coin-operated washing machines and tumble dryers nearby. 
Key facilities: Bar on site, fishing on site, washing-up area, launderette, ice pack freezing, dogs welcome
One other thing… The pod and shepherd's hut are situated next door to each other and can be hired together, making this an ideal budget spot for two couples or a larger family.
Book Disserth Camping and Caravan Park
Glebe Leisure
Stoke Lyne Road, Fringford
Bicester
OX27 8RJ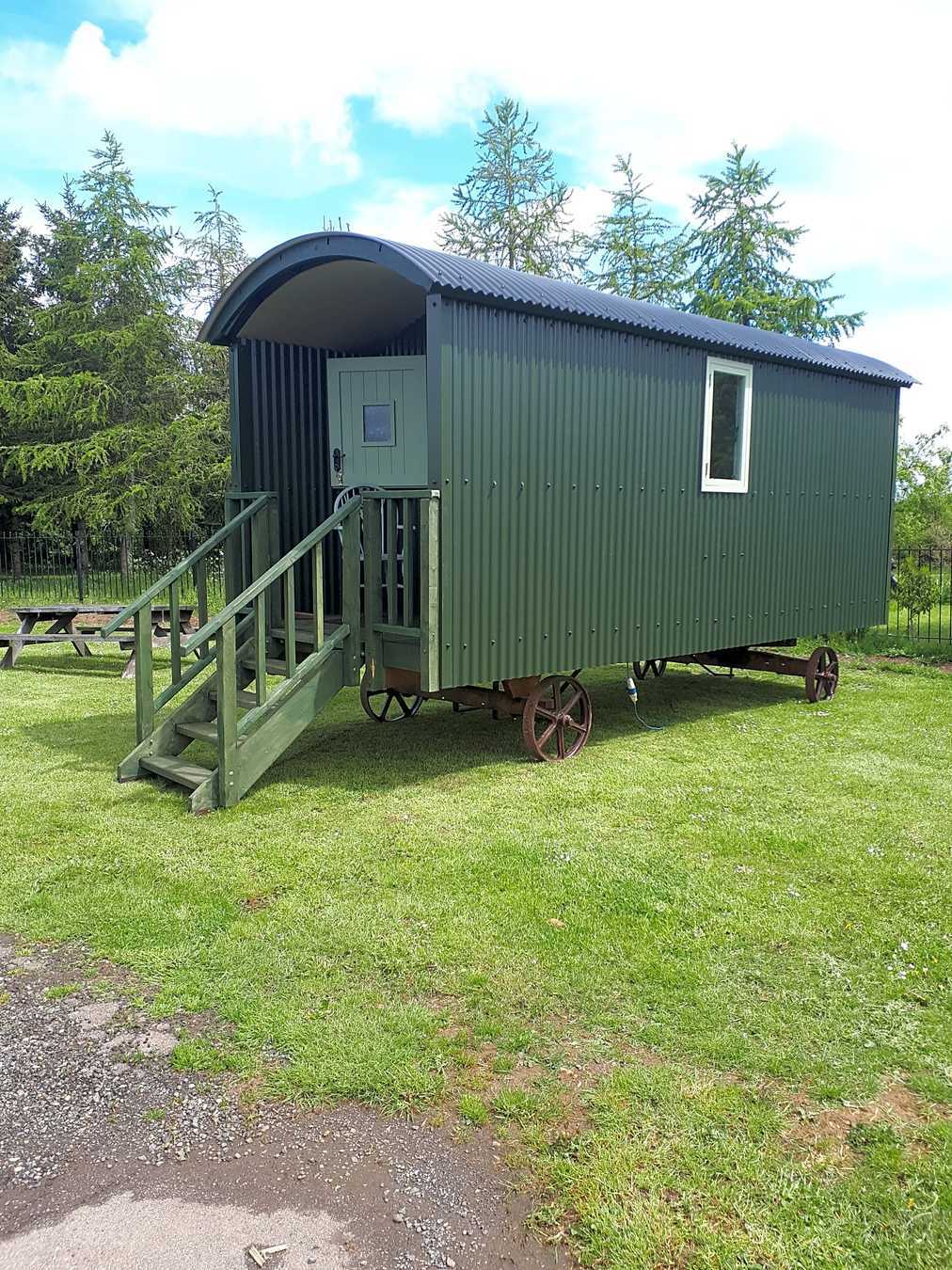 Why here? Glebe Leisure's weatherproof glamping pods and shepherd's huts are in a peaceful rural setting, with heating, gas and electricity included in the price – which starts at about £40 per night. The larch pods come in different sizes and are roomy enough for up to six family members or friends. You'll need to bring everything with you except the tent, so you can style your break how you like.
The shepherd's huts offer basic cooking equipment and a kettle as well as a private outside dining area. There's a cute sheltered seating area as well as storage. A separate stone shower block with a laundry room stands close to all the units. 
Key facilities: Fishing lake on site, showers, washing-up area, launderette, dogs welcome
One other thing… Exclusive amenities available to glamping guests include a designated dog walk on site, and a visitor centre with information about the area. You can also buy day tickets to fish on the lake. 
Puddledock Woods Camping
Puddledock
Chislet, Canterbury
CT3 4DP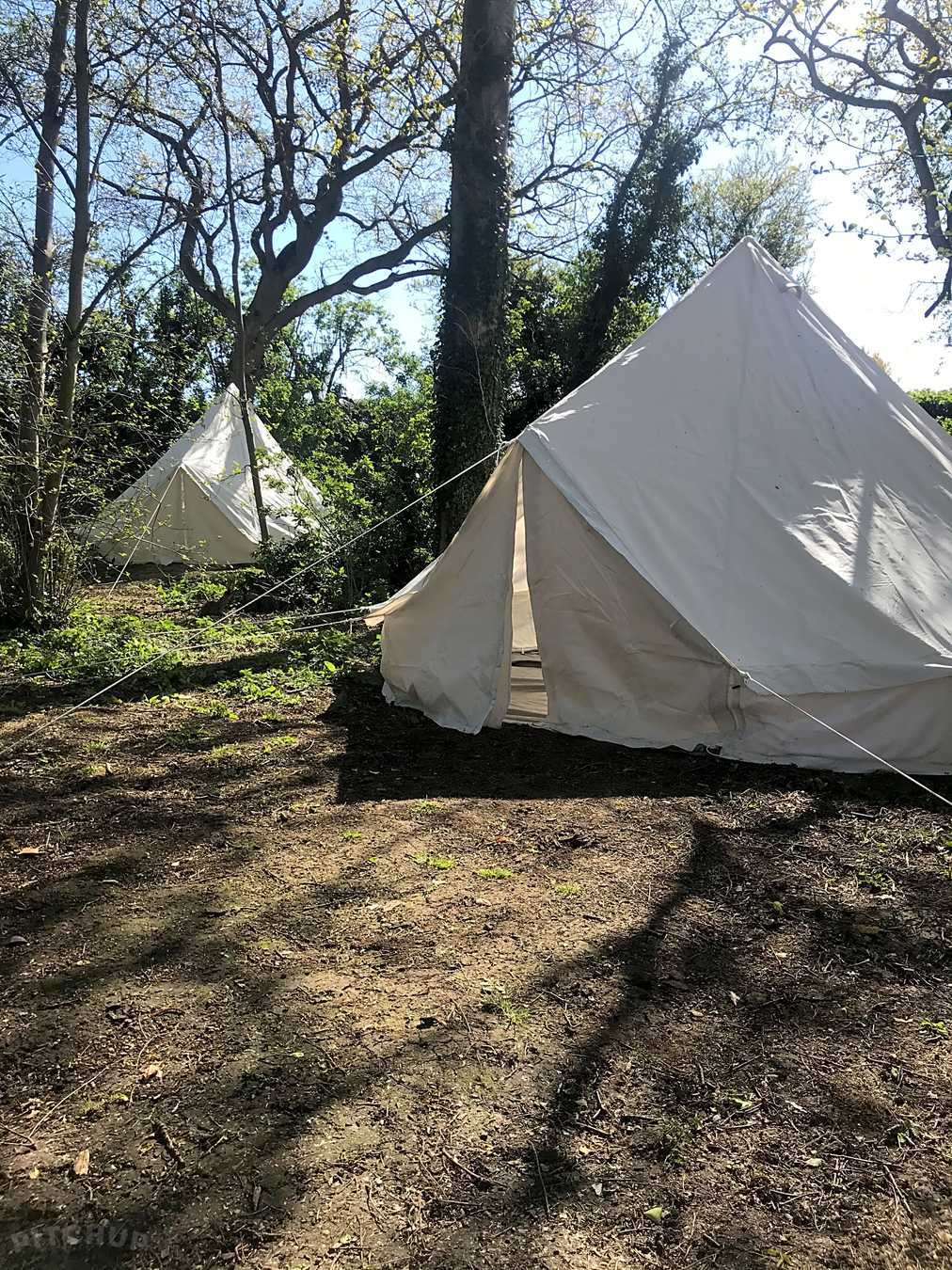 Why here: Luxury wagons and a converted horsebox are up for grabs at Puddledock Woods Camping, with ready-pitched bell tents at the more economical end of the price range (roughly £40 a night). Each pitch on this back-to-basics rural site has its own firepit and picnic bench. Flushing loos, indoor showers and wash basins are nearby, along with outdoor shower facilities for a real alfresco experience in the summer months.
Fresh water is available and firewood can be bought from the site owners. You can't park in the woodland glamping area but there is a designated parking space. The owners will help you transport camping equipment on arrival and departure – please bring all camping and cooking equipment except the tent.
Key facilities: Shop, showers, washing-up area, firepits provided, dogs welcome
One other thing… This is a very rural woodland spot, with a stream, a pond and a meadow awaiting visitors, as well as a wide variety of wildlife throughout the seasons, including mallard ducks and marsh frogs.
Otterington Park 
Station Farm, South Otterington
Northallerton, North Yorkshire
DL7 9JB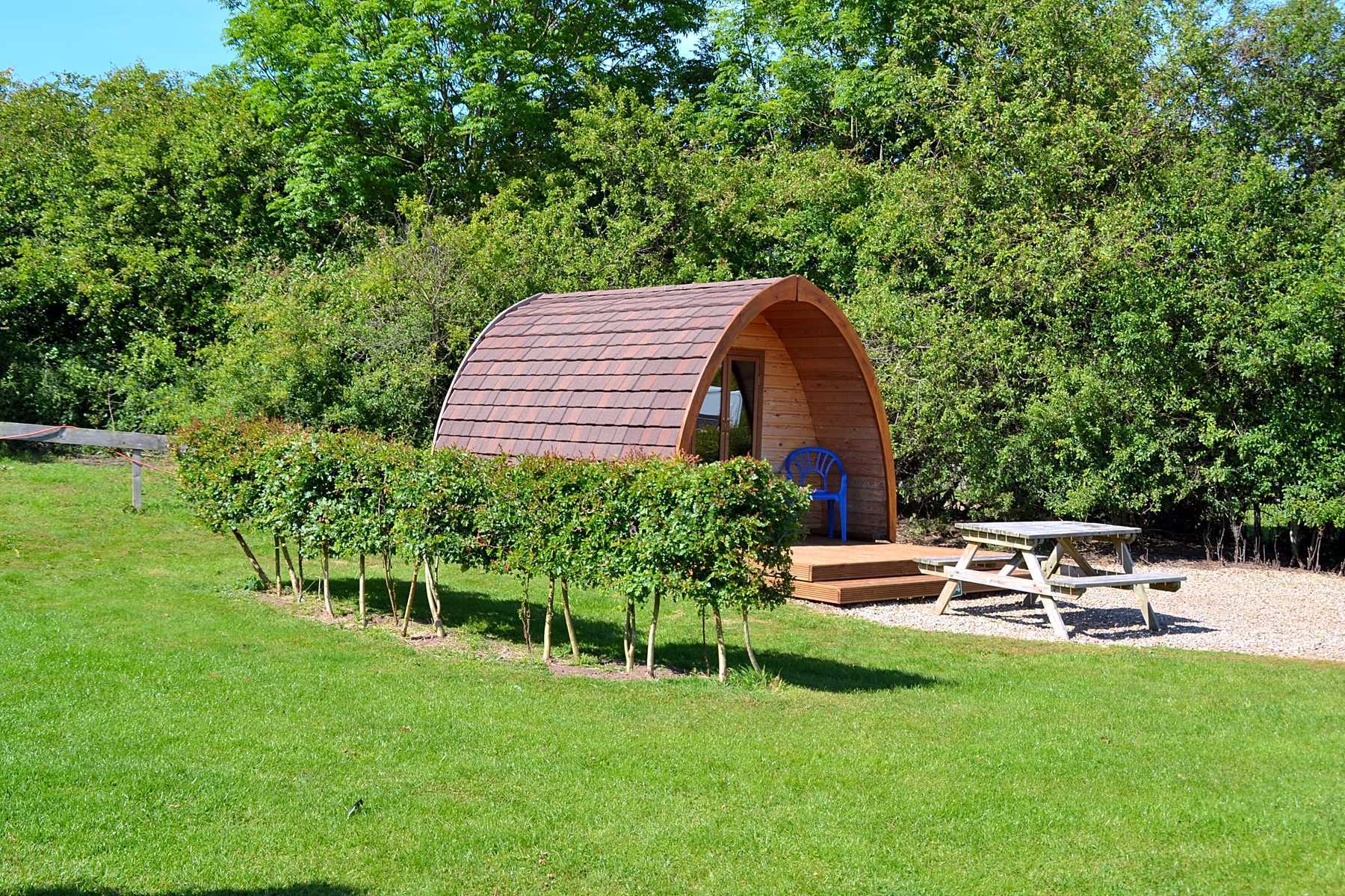 Why here: The insulated wooden pods at Otterington Park provide cosy but basic accommodation for around £40 a night. The units come in two sizes, making them suitable for families, and each has a timber deck area for cooking, storage and sunbathing.
Pods are designed to be secure, with windows and lockable French doors, and comfortable – they are double glazed to reduce condensation and provide sound insulation, and have eco-friendly sheep's wool insulation inside the walls to keep summer temperatures in check. Bring all your camping equipment but leave the tent at home – or hire cookers, camp beds and utensils for a small charge. Loos and showers are communal. 
Key facilities: Showers, washing-up area, launderette, fishing lake, dogs welcome
One other thing… For family days out, the theme parks of Lightwater Valley and Flamingo Land are close by, as well as Mother Shipton's Cave in Knaresborough and spectacular views from the top of Sutton Bank
West End Farm
Church Road, Arlingham
Gloucestershire
GL2 7JL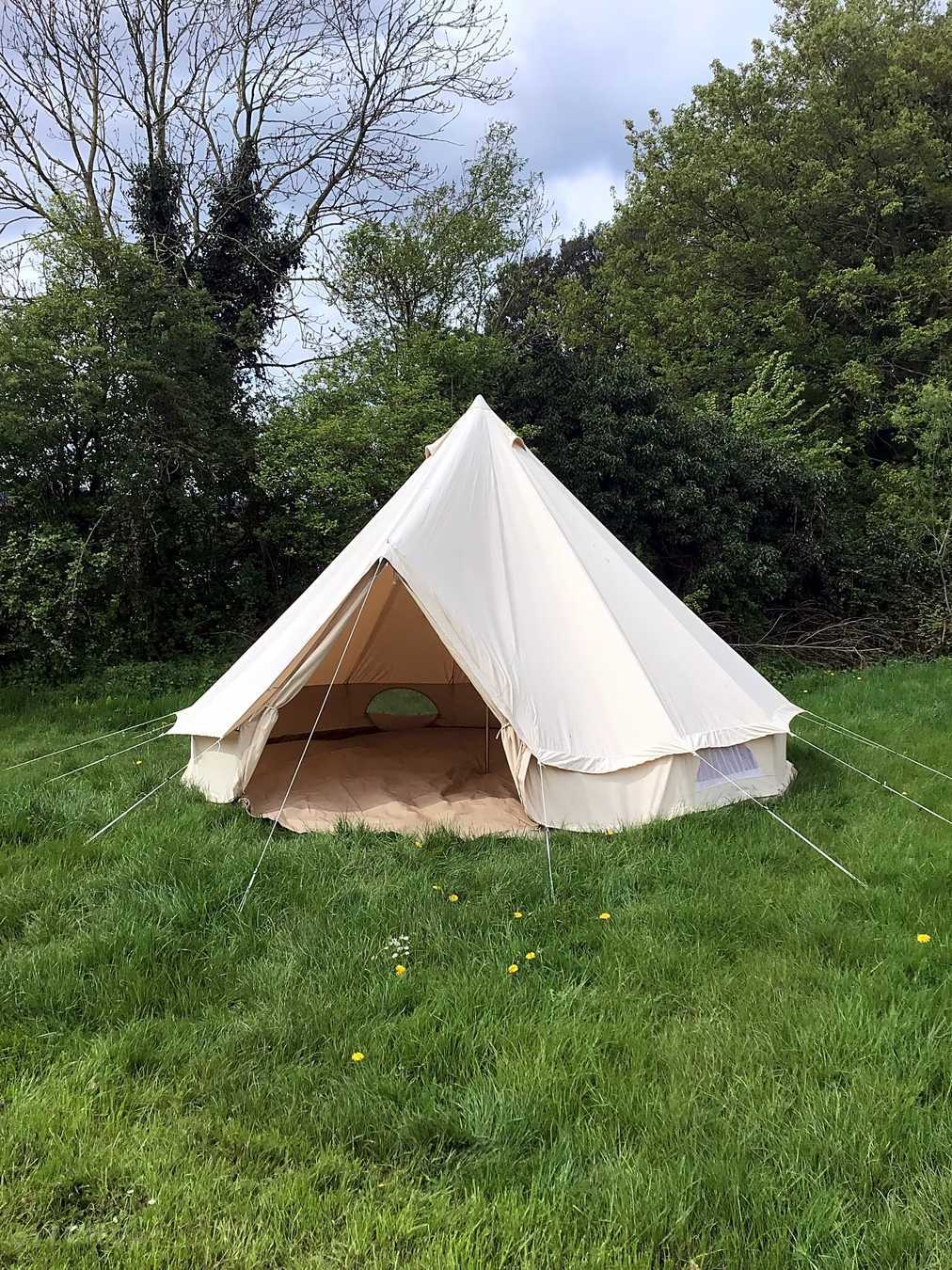 Why here? Pre-pitched tents at West End Farm have something of a wild vibe –the glamping units are basic bell tents with no furnishing, so you'll need to bring all your own gear except for the tent. Prices are around £40 per night, with simple facilities including a firepit for barbecues at every tent, a shared wooden toilet block, chemical disposal and a covered washing-up area. 
Each bell tent sleeps up to six – ideal for family budget breaks – and is in a secluded setting backed by fruit trees. You can meet farm animals on site, and if you fancy a night out there's a community-owned village pub within walking distance.
Key facilities: Showers, washing-up area, firepits provided
One other thing… If you're after a laidback rural setting, this is the place – it's in a pear orchard on an organic cattle farm, with views of the River Severn estuary and easy access to footpaths along the Severn Way.
If you're still not sure where to book your budget glamping trip, here's some more inspiration.
Book budget glamping in England
Book budget glamping in Scotland
Book budget glamping in Northern Ireland
Book budget glamping in France