Winter caravan sites and lodges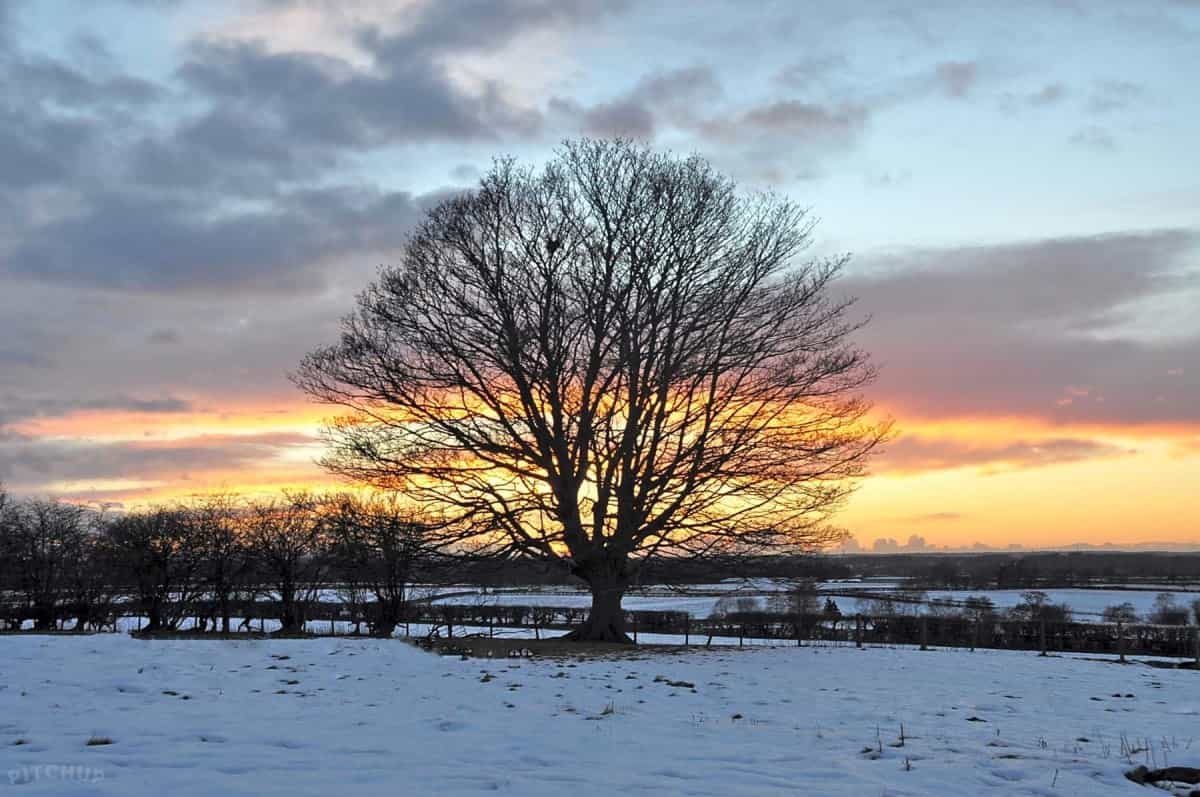 Whether you're looking for off-season bargain breaks, cosy cabin getaways or to spend the festive period in the outdoors, a winter caravan or lodge stay is a fantastic way to blow away the cobwebs. Read on to find out more about the accommodation available, what to expect on your caravan, lodge, hut or pod holiday and how to make your cold-weather trip as hassle-free as possible.
Winter static caravan sites
We're big fans of static caravans at any time of year – it's usually as simple as booking, turning up and finding everything you need included – but they really come into their own in winter. If you're not up for tent camping during chilly weather, static caravans are a great alternative, allowing you to experience the outdoor life but without sacrificing benefits like full insulation, double glazing and electric or gas heating.
As well as warding off the cold, static caravans provide a lot of scope for when the weather presents you with anything other than crisp winter sunshine – which, let's face it, is a distinct possibility at this time of year. At times like these, simple home comforts like a TV, wifi or a kitchen table with enough space to play board games can be real assets. 
Static caravans are often located in holiday parks, meaning you'll get access to a whole range of shared leisure and sport facilities that could include an indoor swimming pool, fishing lakes, bike hire, a games room or a gym. Both adults-only and family-friendly options are available, and there are also lots of smaller static caravan sites such as farms if you're looking for something a bit more low-key. 
Arguably, static caravan holidays tend to feel the least like 'camping' of any of the options on this list – proper separate bedrooms, real beds, a living space, a bathroom and a kitchen generally come as standard. As with all self-catering accommodation, though, it's worth checking whether you'll need to bring bedding, linen, cleaning products, tea and coffee etc.
Browse all our static caravan sites here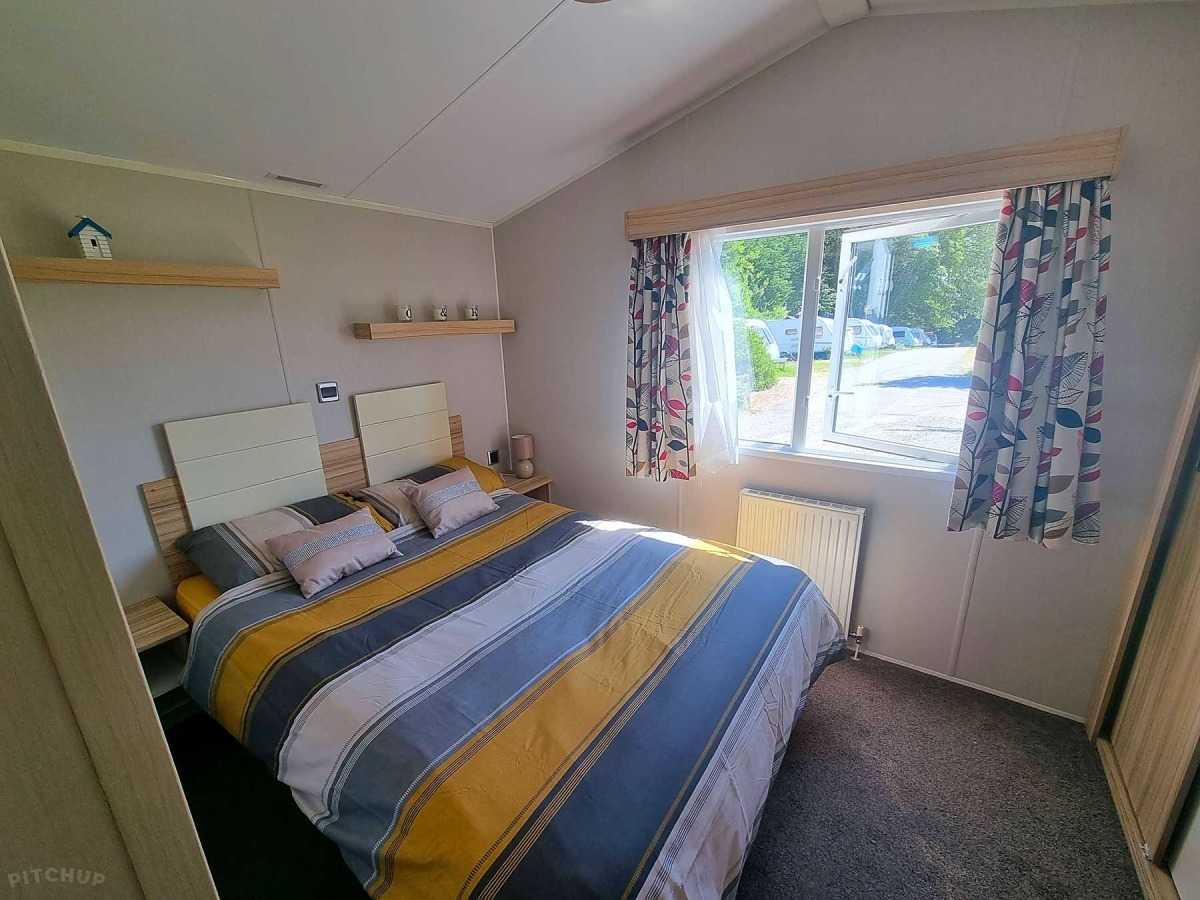 Winter touring caravan sites
Touring caravans can also be a great bet for winter holiday jaunts. While many touring caravans are confined to garages or hidden away under green plastic covers during the low season, holidaymakers who are lucky enough to own one will find lots of exciting possibilities for winter touring breaks once they start looking.
Cheaper nightly rates and the chance to visit beauty spots without the summer crowds make winter caravanning a very attractive option – but what do you need to bring? As well as the kind of kit you'd take on any winter holiday (like hats, scarves, gloves, lots of layers and a thermos flask), guests travelling with touring caravans should pack glycol-free antifreeze to stop your wastewater freezing over 
(do not use glycol-based antifreeze, as it cannot be disposed of at chemical waste disposal points because of its environmental impact). Salt can also be used to stop your wastewater freezing over in a pinch, but try and avoid this if possible as it can lead to corrosion. 
Planning on cooking? Propane is a better fuel to use than butane in the winter, as the latter doesn't reliably turn from liquid into gas in sub-zero conditions. Think you'll need heating? Most modern caravans are well-insulated enough to be used without overnight heating, even in winter, but if you're in any doubt you can pack an electric blanket or a spare sleeping bag.  
If the car you're using to tow your touring caravan isn't good on wet or slippery ground, it might also be worth keeping an eye out for a nice stable hardstanding pitch for peace of mind too – trust us, you do not want to get stuck in the mud on a dark winter's day…  
See all winter touring caravan pitches
More winter camping alternatives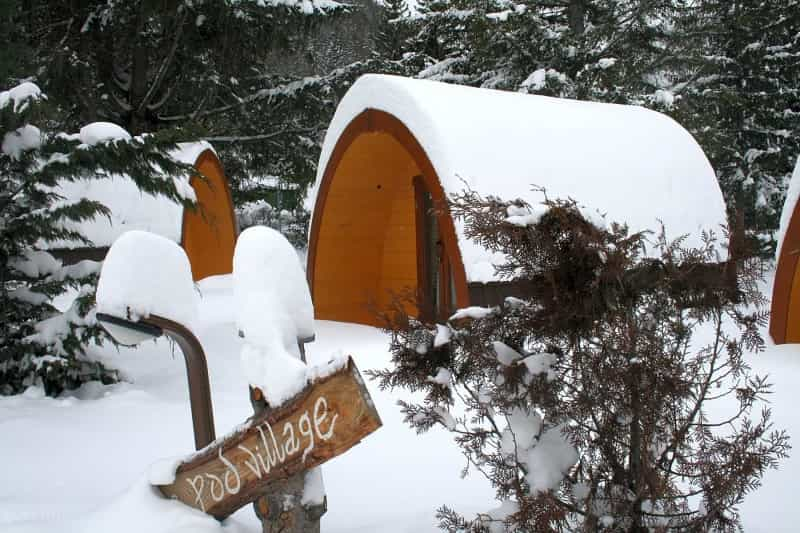 If the accommodation choices above aren't ticking all your boxes, it might be worth looking into winter glamping. If you're new to all this, click here to find out about what glamping is and how to do it – otherwise, keep reading for our top tips on how to choose your winter accommodation. With pods, shepherd's huts and lodges, leave your expectations at the door and see what's out there – these accommodation options come in all shapes, sizes and styles. Some things you might want to think about include whether or not your accommodation contains an ensuite bathroom, what kind of cooking facilities are available and whether you're after a unit that's part of a larger park or something more secluded, off-grid or smaller in scale. 
Pods
Camping and glamping pods are cosy, self-contained wooden structures and make an excellent option for winter getaways. Most pods are insulated and some may have additional gas or electric heating. While camping pods generally require you to bring your own bedding and sleeping bag, this is generally included in glamping pods – although bringing along a spare blanket or two is always a good idea. Some pods are more off-grid than others, so it's also worth checking whether there's electric lighting or whether you'll need to bring along a portable LED lantern for your evenings in. 
Find out more about pods     Pods with year-round availability

Shepherd's huts
While pods generally go for a more modern aesthetic, shepherd's huts draw on older pastoral traditions to create snug accommodation with very rural vibes. They are generally raised off the ground on wheels and made from sturdy wood or corrugated metal that will keep out the wind and rain, making them well-suited to winter breaks. Most modern shepherd's huts are insulated and some come with additional heating or a toasty log burning  stove. 
All set for a winter break in a shepherd's hut? A torch could very well come in handy when you need to negotiate the steps up to the unit after dark. Also consider leaving your outdoor shoes at the door – pack slippers or thick socks to wear inside the hut instead to keep it clean and tidy throughout your stay. 
Lodges and log cabins
While they're both nifty accommodation options, space can sometimes be at a premium in pods and shepherd's huts – especially if you're bringing bulky warm clothes, winter coats and blankets along on your trip. If you need a bit more room, you'll likely find what you're looking for within the warm wooden walls of a lodge or log cabin.
Lodges and cabins are great for laidback winter holidays or bigger family get-togethers over the Christmas and New Year period. If you're staying in a lodge with a larger group, check that the fridge is big enough to store all your food beforehand – it's also worth bringing along a coolbox or too if you're planning on a special celebration. 
Start browsing lodge holidays now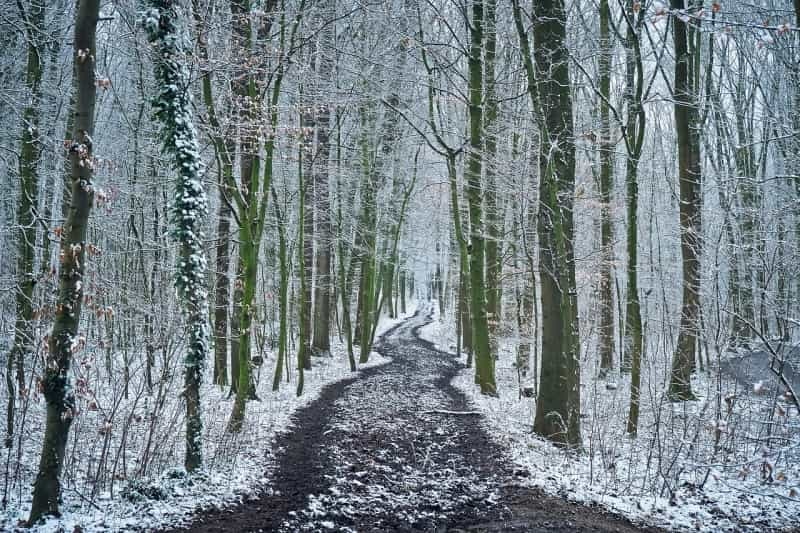 Top tips for winter caravan and lodge breaks
Set off early (allowing yourself a margin of error in case you get lost down country lanes) so you can arrive at your site while it's still light – turning up in the dark only to find there's a problem is never a good experience. Use the daylight hours to familiarise yourself with your surroundings, make sure everything is working as normal and to locate the nearest shop and pub. 
Pack for proper winter weather. Just because you're not bivouacking under canvas, it doesn't mean you'll be as warm as you'd be at home. Pack warm weather layers, hats, scarves and gloves and accessories like hot water bottles and hand warmers – especially if you're bringing children who could feel the cold more than you. 
Look after your car, especially if you're relying on it to tow a caravan or it's carrying more gear or people than it usually would. Bring an ice scraper, plenty of antifreeze and consider investing in some snow chains – even if there's no snow on the ground, these can be really handy in wet and muddy winter conditions.  
Bear in mind when browsing that some sites take advantage of the quieter low season to carry out repairs or improvements. If you feel this is something that could disrupt your stay, check the listing carefully for any terms and notices before booking. 
Caravan and lodge sites open all year
Winter caravanning and glamping is a great alternative to traditional 'tent and sleeping bag' camping, especially if you like to stay at a constant toasty temperature during the night. With a bit of preparation and creative thinking, it's easy to plan an excellent winter break. Start exploring Pitchup's list of year-round sites now:

Static caravan sites open all year Touring caravan sites open all year
Lodge sites open all year Get inspired with our regional guide