How to choose the best campsite or holiday park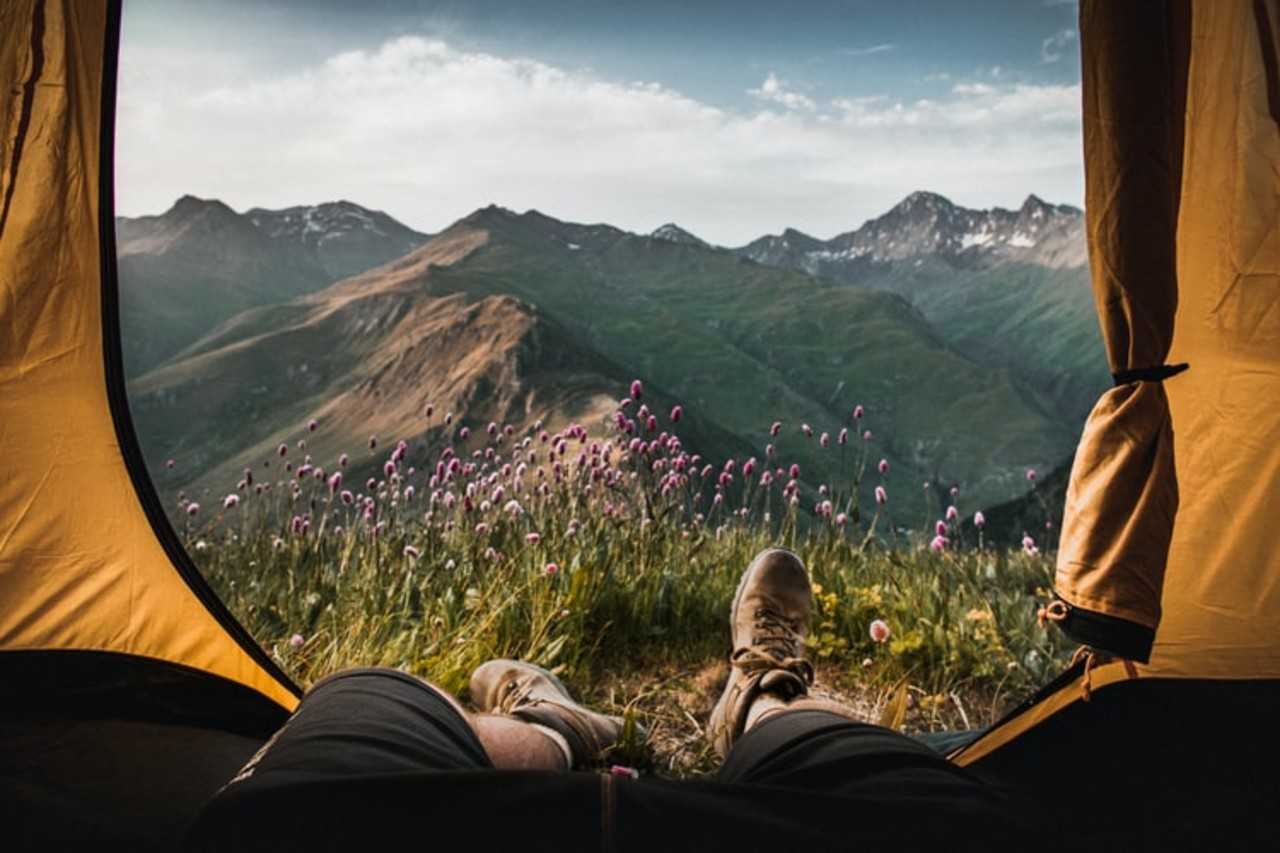 There's a whole host of head-spinning factors to deliberate over when deciding which is the best campsite or holiday park. Do you want to stay in your own tent or rent accommodation? Are you travelling alone, as a couple or with friends or family? Would you rather be right in the middle of a forest or overlooking the beach? 
It's enough to make you want to stay at home. (Well, almost.) 
Before taking the drastic step of going nowhere at all, have a gander at our step-by-step guide to landing the best campsite or holiday park. 
Location, location, location

First things first: select the sort of surroundings you're hankering after. Fond of the forest? Prefer to laze lakeside? Want to meander up mountains? 
Ponder the facilities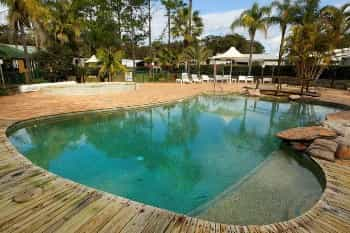 Looking for more of a laidback option? Or prefer plenty of facilities?
Simpler sites have the benefit of being best for a low-key weekend break and are often pick-your-own-pitch affairs with lots of space. Amenity-packed places, meanwhile, are key for keeping families busy over a longer trip. 
You might like a holiday park with an indoor or outdoor pool, a play area or a kids' club, for example.
There are also sites with activities such as fishing on base for avid (or amateur) anglers. 
Think about leisure as well as amenities
If you're after an adventure holiday, base your search on the activities available in the surrounding area. Seek thrills by looking for campsites with canoeing and kayaking, climbing or sailing nearby. 
Chilled-out options, on the other hand, include parks near walking and cycling trails or with birdwatching opportunities.
Keep the vibes in mind
Generally, the simpler and more rural the area is, the quieter your base is going to be. If you're after a serene stay, peruse our peaceful parks on Pitchup or think about choosing campsites in locations that are typically quieter, like nature reserves.
Holiday parks can be a bit busier as they tend to have lots of facilities keeping guests on site. 
Campgrounds with a larger number of pitches will naturally have a bit more bustle to them, so aiming for a smaller site with between one and 10 pitches will reduce the chances of unwanted noise. 
Perhaps you'd also like to stick sustainability on the top of your must-have list when searching for the best camp? If so, there are plenty of eco-friendly parks out there with their own electricity grids, water source, compost loos and recycling facilities. 
Consider your travel team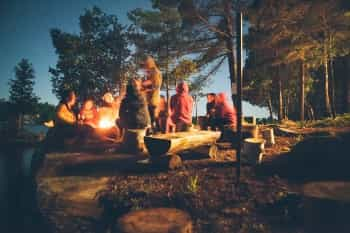 Of course, you're also going to want to pick a park based on who you're journeying with.
Camping as a couple? Consider an adults-only spot or a glamping site.
Going in a group? It can be a little finicky to finagle a park that allows large numbers of people to stay together, so here are some tips for booking campsites for groups on Pitchup.
On a family foray? Browse family-friendly holiday parks with swimming pools, playgrounds and games rooms.
Stepping out solo? The (camping) world is your oyster. But if you're up for hobnobbing with other holidaymakers, you might want a park with a bar or clubhouse for socialising.
Always keep an eagle eye out for who's not allowed to come along as well – for example, some sites don't allow kids, dogs or single-sex groups. The rules are clearly marked in each Pitchup listing, so make sure to have a read before you book.
Assess the accommodation options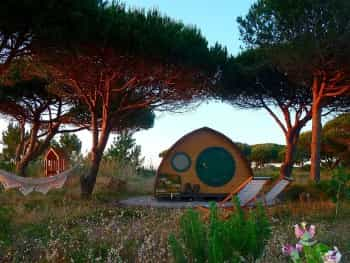 You'll want to decide whether you're staying in your own tent, motorhome, touring caravan or campervan, or would rather rock up to a park with accommodation ready for you on arrival. 
If it's the latter, give glamping a go by searching for luxury bell tents, safari tents, domes, camping pods or shepherd's huts.
This convenient option means you can forgo lugging as much gear along with you compared with car camping. Sounds fab, eh?
For more info on picking the right pitch type, head to our beginners' guide to camping.