Wild camping in the UK and beyond - the Pitchup.com guide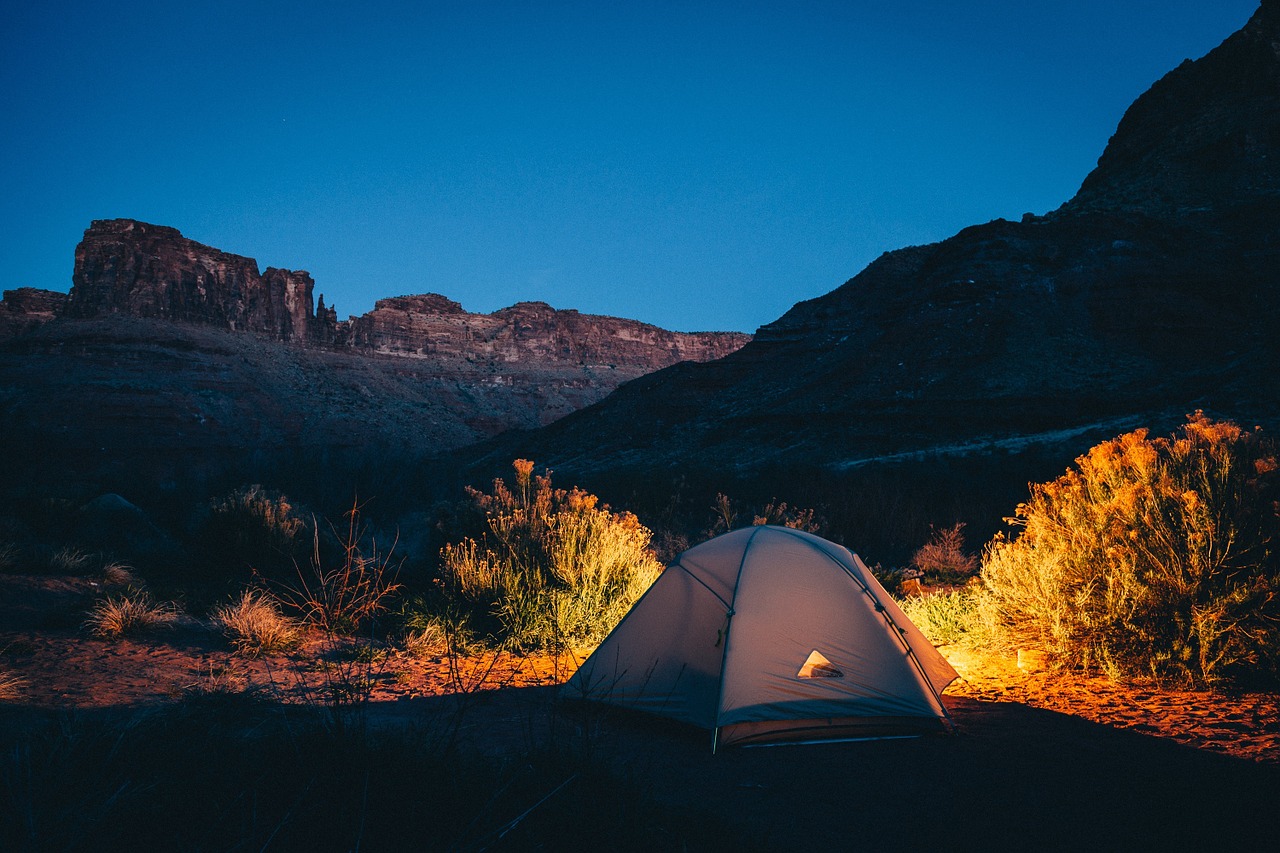 Ah, how you Pitchuppers love wild camping. (And how sensible of you too.)
Also sensibly, and as our inbox shows, you want to do the thing properly, whether that's pondering on what you need for wild camping, asking for our top places to wild camp, and – somewhat crucially – checking whether you can stride off and pitch up anywhere.
And so! To answer all these questions and quite a lot more, we bring you the Pitchup.com mammoth guide to wild camping.
'Burying my own… what?' What is wild camping?
As with so many things in life and outdoor holidaymaking, wild camping means different strokes for different folks. For some, it's burrowing off into woodland or mountains with a hammock, some water and a few matches; for others, it's all about getting back to basics on a secluded site, being off grid and lighting campfires… but still having access to toilets and showers. Or going 'almost wild' by booking a site with a hut, pod, bothy or the like, but in a remote and rural setting.
And as with all things Pitchup, we say jolly good to all approaches – fill your (hiking) boots.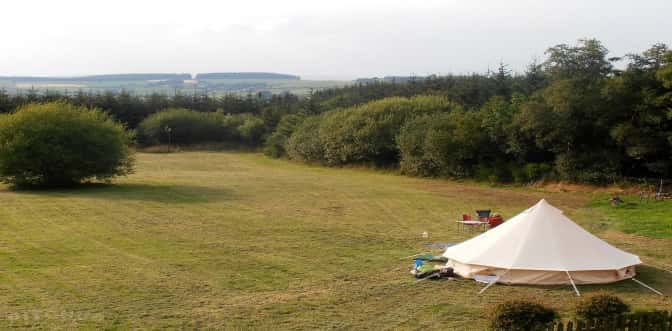 'I'm free… to do what I want?' Is wild camping legal?
Well now, that depends. Wild camping is mostly illegal in the UK (apart from certain parts of Scotland and on Dartmoor), but it's allowed in quite a few places across Europe and further afield.
Here's the lowdown per country:
England, Wales and Northern Ireland
Wild camping isn't allowed in England, Wales or Northern Ireland, with the exception of some places on Dartmoor and even then only if byelaws are followed and campers follow 'leave no trace' principles. The Northern Ireland Forestry Service issues camping permits for some of its sites.
Elsewhere, you can only wild camp with the permission of the landowner if the spot you've got your beady eye on is privately owned. If you want the vibe of wild camping but without the prospect of somehow rocking up in the wrong place, your best bet is to book one of our wild camping pitches – you can be sure you'll be legal here (and you might even get such luxuries as a toilet too…)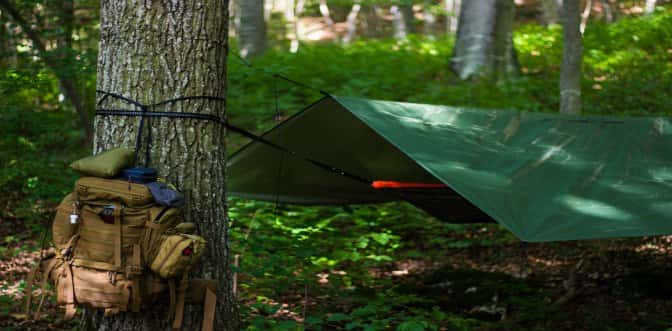 Scotland
Wild camping in Scotland is perfectly legal (hurrah), as per the Land Reform (Scotland) Act 2003 which allows camping on unenclosed land.
The only exception to the Land Reform Act applies to some parts of the Loch Lomond and the Trossachs National Park: wild camping is still allowed in the park, but campers must abide by the stated byelaws. 
Wild camping sites in Scotland (for wild camping-type views with added facilities)
Wild camping in Loch Lomond and the Trossachs: byelaws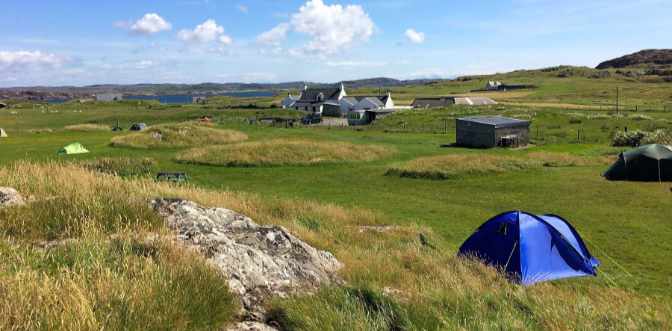 Republic of Ireland, France, Spain and other Euro adventures
Just for fun, wild camping laws in Europe vary from country to country, such as Switzerland (totally illegal, don't even think about it) to Norway (totally fine, bring your guitar).
As with most of the UK, wild camping isn't generally allowed in most of Europe, although you can ask permission from a landowner to pitch up.
Some countries though are more tolerant than others: for example, you'll generally get away with wild camping in France as long as you're discreet. Spain can be similar in some areas, although The Authorities will take a Very Dim View Indeed if you're caught lighting a fire. (Check out this page for a hugely extensive list on where to wild camp legally in Europe.)
Still a tad unsure? Those of a nervous disposition who quiver at the thought of being woken by Authority's torchlight at 2am can wild camp legally all over Europe (and maybe even get the occasional shower while they're at it) at our lovely sites:
Wild camping sites in the Republic of Ireland
Wild camping sites in Portugal
Wild camping sites in Slovenia
Wild camping sites in Montenegro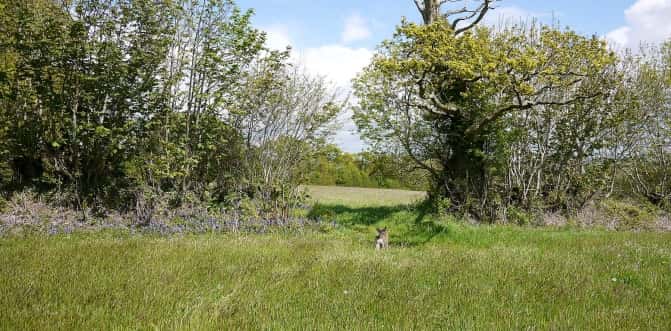 Norway and Sweden
Those Splendid Scandinavians – both Norway and Sweden not only allow wild camping but thoroughly encourage it. In Norway that's under the principle of Allemannsretten (freedom to roam), where intrepid campers can pitch up on any uncultivated land as long as they camp responsibly: full details here.
Allemannsretten applies to Sweden too: campers can pitch tents for up to two days and are allowed to light fires and to fish as long as no restrictions are in place. Official wild camping rules for Sweden are here.
It's a no from us: Italy, Germany, Switzerland, Portugal, the Netherlands, Greece, Hungary and Croatia
You'll likely not be chucked into jail immediately if caught wild camping in any of these countries, but they're known to be less tolerant of it than for example France (good old France). Switzerland is a definite no for wild campers – and it's punishable by a fine of up to €10,000. Eek.
Have a look at our links instead to ensure all is above board if you're after (almost) wild camping on your European adventures:
Wild camping sites in Switzerland
Wild camping sites in Portugal
Wild camping sites in the Netherlands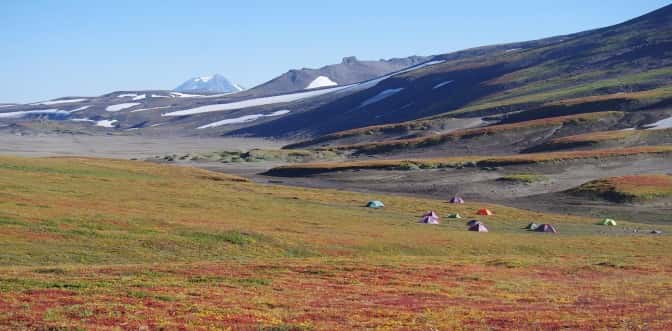 USA and Canada
Might you be unsurprised to hear that wild (or 'freedom') camping in the USA is a variable beast?
For this be true – wild camping here depends on which state you're in (meaning 'Missouri' or 'Maine' rather than 'four beers down'); whether the land is part of a Native American reservation, and who owns the land you're eyeing up: state, local or national government, or privately owned.
You can camp for free in US National Forests & Grasslands, except where otherwise marked – check before setting out as each forest has different rules.
It's a similar story in Canada, where wild camping on crown land is allowed (this covers around 89% of the country), but where there are restrictions in place; as with the USA, check rules for a specific place/province before you set out.
Australia
Australia has different rules for all its states and wild camping there should be treated with caution (yes, you're unlikely to be spotted if you're deep in the bush, but there won't be much sympathy if you're caught in a protected area or lighting a fire unsafely). Generally, wild camping is illegal in Australia, although there are plenty of designated rest areas where people can pitch up.
(In New Zealand, wild camping is allowed only in designated areas such as Department of Conservation campsites: more info here.)
Wild camping sites in Australia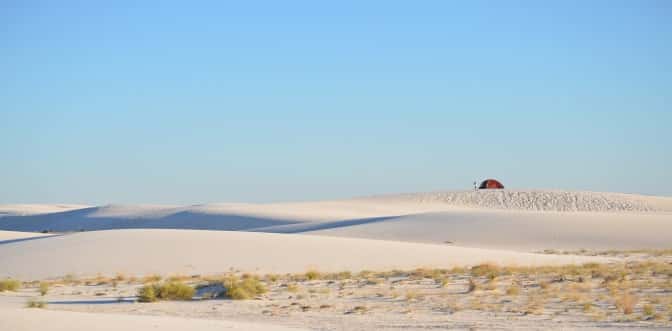 Wild camping around the world
As the official advice (ours) goes, use your noggin for wild camping elsewhere around the globe – it's prob not the smartest idea among the bush in Africa or in a country that's deemed unsafe.
Instead it's worth checking out a few safe spots we prepared earlier:
Wild camping sites in South Africa
Wild camping sites in Mozambique
Wild camping sites in Botswana
Wild camping sites in Costa Rica
Wild camping sites in Colombia
We have wild camping sites in almost all our dozens of countries around the world: see all Pitchup.com destinations and all Pitchup.com wild camping sites.
All sounds like a faff – why go wild camping at all?
Yep, it's not going to be for everyone. But once you've worked out how to go wild camping it can be completely worth the effort. For starters, it allows you to get some proper alone time, well away from pesky people (unless you've brought one(s) you like with you). And on top of that you'll get to really be at one with nature (man) – those views, that sunset, the big sky above, all yours, with no other tents in the way. No wonder devotees see it as being a bit like a spiritual experience…
What to take wild camping
Most peeps take to the open road accompanied by their tents, but wild camping in motorhomes is A Thing too. For the list below though, we're assuming you're striding off into the bush to sleep under canvas, and jolly sensible of you too.
So, what to pack for wild camping. You'll need to bring:
a sleeping bag (if not taking a bivvy bag)
a sleeping mat
cooking kit (portable stove and pan; spork and knife)
food (lightweight packets, salt, pepper, spices etc, all in a waterproof plastic bag or container)
water bottle
fire (matches AND lighter, ta)
map and compass
Swiss army knife or other multitool
one change of clothes, including a thick jersey or waterproof/insulated jacket
toiletries (toothbrush, toothpaste, wet wipes, sunscreen)
toilet roll and plastic bag
small trowel
book (we accept this is essential to us only)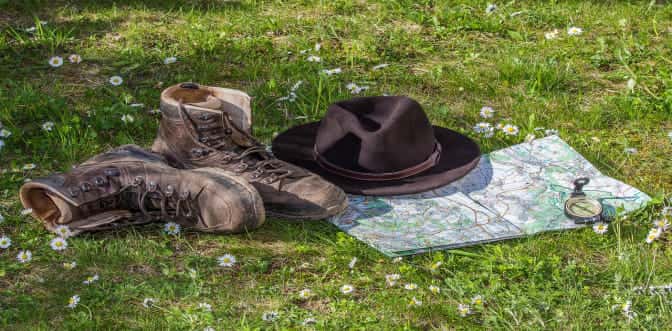 Keep it secret, keep it safe – wild camping rules
The 'leave no trace' movement linked above lays out what any wild camper should and shouldn't do; you'll also want to ensure that your camping spot is safe, particularly if you're on your own, and to follow rules particular to the country you're in: for example, wild camping is only allowed in Sweden if you're doing it by foot or bike.
Only wild camp where you're allowed
Take a look around before pitching up for any signs forbidding overnight camping – there could be a conservation spot in an otherwise-OK national forest where campers aren't permitted, or wild camping might not be allowed at certain times of the year.
Don't be a firestarter
Check wind conditions, nearby vegetation and campfire rules before you spark up, and be thorough about ensuring your campfire is contained, won't spread and is put out/covered thoroughly before you move on. If the weather's been vey dry, use a camping stove instead.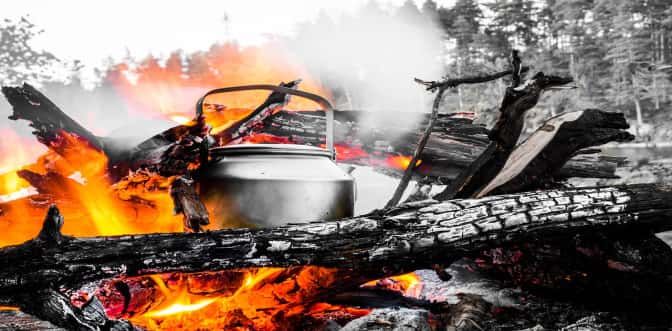 Bodily business
Remember 'small trowel' from the wild camping checklist above? That's why. (But not for used toilet roll, as that needs to go home with you instead of being buried. Best not to leave it in your rucksack and accidentally take it to work the next day...)
Lions and tigers and bears
We'll assume if you're a wild camper in the North America region that you're aware of the danger of bears coming curiously into camp to source the smell of that lovely food. Keep all eats fully contained, preferably in a sealed box hung from a tree branch some distance away. Personally we'd stick to sarnies and other easy food when camping in bear country, but that's just cautious us.
Elsewhere around the world, be mindful of other critters such as rats or foxes when you're wild camping – and you did heed the warning about not pitching a bivvy blithely in the African bush…?
Embrace your inner lark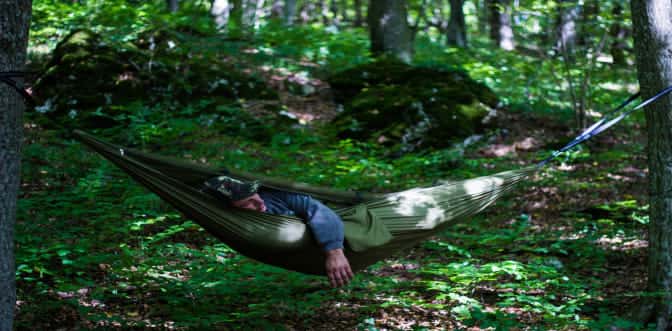 Unless you're doing it for the permitted couple of days somewhere like Sweden, wild camping isn't about pitching up and staying put – set your camp up at dusk and be prepared to set off again soon after dawn. Your sleeping patterns will thank you for it too.
That's it! You're now ready to wild camp around the world – just need to let the boss know first...