A 'new normal' for UK holidays
2020 caused a huge shift in the way we travel and opened our eyes to the nature on our doorstep. To keep up with increased demand, farmers, showgrounds and stately homes across the country set up temporary campsites under relaxed planning rules, giving people the opportunity to experience a new type of holiday.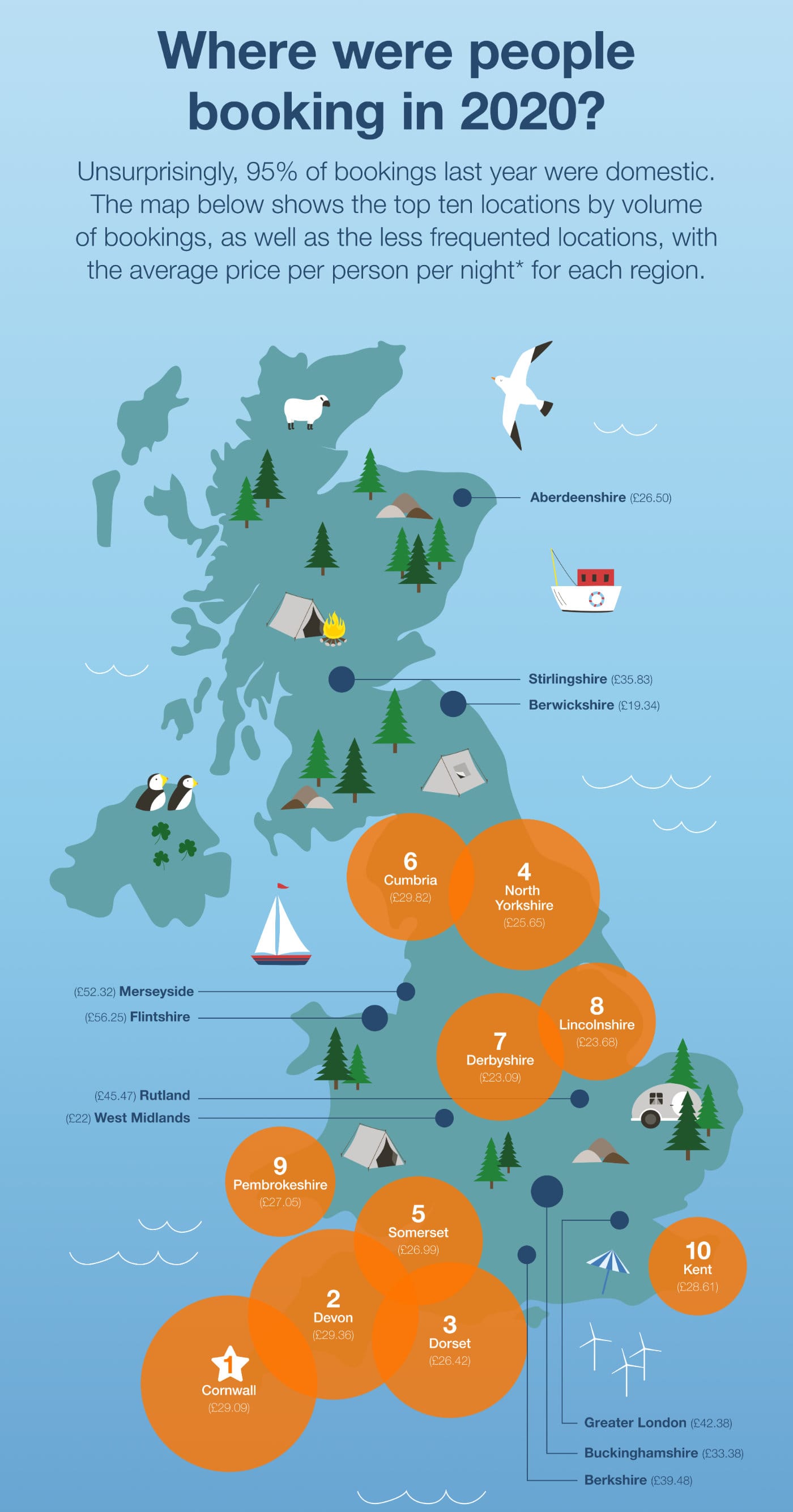 Download infographic (1.7MB JPG)
Press offices - please contact Laura Marfell-Williams on laura.marfellwilliams@whitetigerpr.com
or call 07769 572 318 to request a high res version of the infographic.