How to market a campsite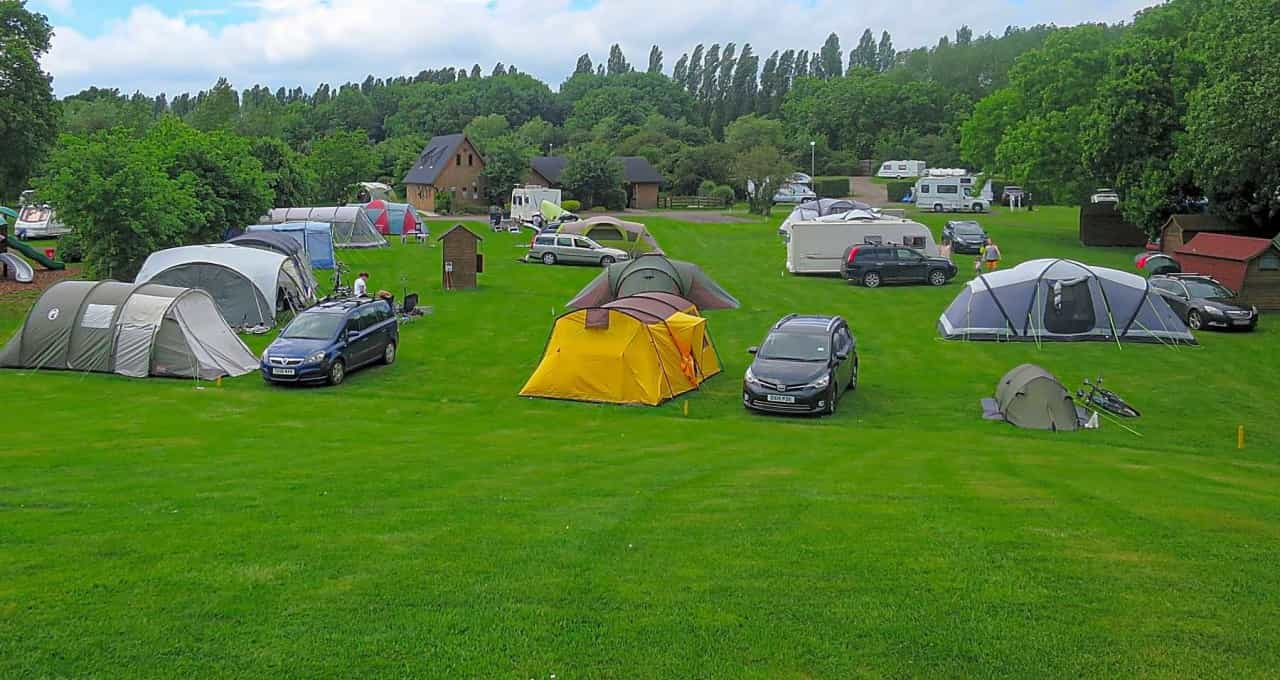 Today, marketing is critical to running a successful business. With so many competitors vying for customers' attention, the days of 'build it and they will come' are well and truly over. Unless people know you're out there, customers will be hard to come by. 
Luckily, help is at hand. In this article, we'll explain the steps you can take to promote your campsite, why OTAs should be part of the picture and how Pitchup can help you market your campsite and get more bookings.
Quick wins for campsite marketing
Successful marketing requires time, financial resources and a lot of trial and error. Having said that, there are several quick and easy ways to help your campsite take a step in the right direction:
Joining an OTA is the quickest of quick wins. With Pitchup, it's possible to have your listing live and taking bookings in just a few hours – one of our sites received 600 bookings in its first week, while another earned £100,000 in its first month on our site. You'll be assigned a member of our dedicated team to help you upload all the necessary information quickly and accurately – we'll take care of the rest. Find out more about how OTAs can help campsites.
While most campsites are in quiet, rural areas, passing trade can still help. Consider applying for a brown tourist sign – although expensive, they are widely trusted and will give you a lot of credibility. 
Make sure your own entrance sign stands out with a professional-looking logo (consider hiring a local designer) while ensuring that you abide by all local planning rules. 
Be active in promoting your campsite on social media, adding new posts and photos regularly and using the appropriate hashtags to help them reach a wider audience. As well as answering queries from prospective guests, you should engage with feedback and reviews left by previous customers – this shows clients both new and old that your business values its customers. And don't just stick to Facebook and Instagram – engage with your audience on new platforms like TikTok too. 
Make sure you have good photos of your site and consider hiring a local photographer to help you. Their services may cost less than £100 and high-quality photos will keep your site attractive for years to come. 
Sign up to local or national accreditation or sustainability schemes such as the David Bellamy Award. 

Create a business profile with GoogleMyBusiness, adding information such as accurate opening hours and your location.

Why OTAs are great for marketing
While there's a lot you can do within your business and local community to boost your campsite's profile, to get the best results you should consider collaborating with an OTA (online travel agency). 
OTAs are valuable because they can take bookings 24/7 and help your business reach people with various search criteria. For example, if you're a dog-friendly caravan park in the Lake District, an OTA listing will help you attract guests looking for Lake District sites, dog-friendly sites and caravan parks – that's a lot more exposure than you'd get with just your own website. 
Every day, OTAs are used by millions of travellers around the world to instantly book accommodation – but they will also take care of most of your marketing for you. For many campsites, partnering with an OTA is the best way of accessing professional marketing services, including:
An attractive and professional listing, translated into different languages.
Online, television and press advertising, targeting audiences you wouldn't have otherwise reached.
Excellent visibility on social media through in-house campaigns, partnerships with relevant brands and persuasive influencer content.
Access to market insights, allowing you to keep track of your bookings and assess how you are performing. 
Partnering with an OTA is a very low-risk way of gaining access to the online marketplace. That's because they take a commission on the bookings they generate for your business – so a campsite will effectively only 'pay' an OTA if its marketing efforts are successful. 
Using an OTA is a cheap option too, and will certainly cost a lot less than using independent consultants to provide all of the marketing services listed above.

How Pitchup can help
Pitchup is the leading OTA for campsites, glampsites and caravan parks. Because we only deal in outdoor accommodation, we have a large ready-made audience looking for sites just like yours.
Here's what it's like working with us:
| | |
| --- | --- |
| Pitchup | Other OTAs |
| No contract and no commitment, helping you get more bookings on your terms. | May come with joining fees, fixed-term contracts or other tie-ins, limiting your potential to grow. |
| Add and remove vacancies in real time with no penalties – either manually or via one of our many booking system integrations. | May demand committed units and charge a 10-20% fee to retrieve unsold inventory.  |
| No fees – just 15% commission on bookings we bring you via our site (you can reclaim 2.5% if you're VAT registered in the UK).  | Complex commission rules may apply – some listings on an OTA may pay 15% while others are charged up to 25%.  |
| Use any other distribution channels you wish. | Exclusivity clauses and fixed terms may apply.  |
| Only outdoor accommodation. All marketing efforts are dedicated to campsites, glampsites or caravan parks.  | Marketing budget split between hotels, bed and breakfasts, holiday lettings, outdoor accommodation etc. |
More reasons to market your campsite with Pitchup:
In 2021, we sent more than 1.8 million people on holiday across the UK, Europe and around the world. 
Over 1 million people have subscribed to our customer newsletter where we highlight our sites' great outdoor accommodation.
We have more than 100,000 followers on social media, where we promote our campsites to our audience daily with photos, text and influencer content. 
In 2021, we worked with 6 PR agencies to generate over 1,000 pieces of press coverage for our sites.
We carry out a professional write-up to promote your site and translate our listings into 16 languages – all for free.