How to get more campsite reviews
Reviews are an excellent tool to give your campsite the boost it needs online. Whether you're getting a newly-fledged campsite off the ground or want to make your well-established park stand out from the crowd, authentic guest reviews can be a huge help. 
In this guide for campsite managers, we'll explain why reviews are so important, how to get more of them and why Pitchup is a trusted source of information for booking a camping or glamping holiday.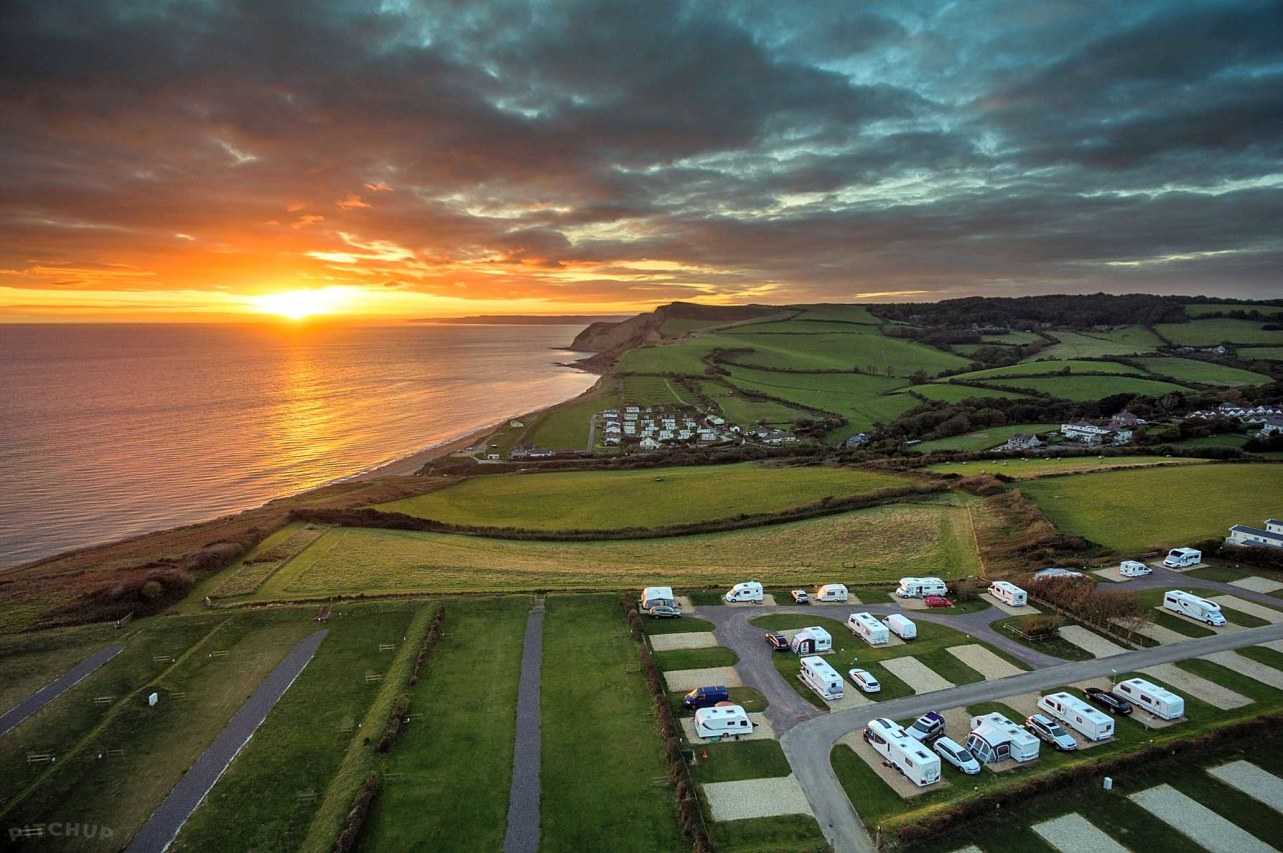 Why are reviews so important? 
Getting your name out there is important, and reviews help you do just that. But what specifically can they do to help your business?
1. Reviews show holidaymakers that they can trust your business. 
Research has shown that 93% of customers will read an online review before making a purchase – and 79% trust online reviews as much as word of mouth recommendations. 
2. Reviews are a valuable source of feedback, helping you to take your campsite to the next level.
Gaining a steady stream of reviews will help you quickly spot patterns about what guests value, allowing you to make improvements that you might not have otherwise considered. 
3. Reviews give you more visibility in web searches. 
Having a healthy number of reviews means that search engines are more likely to interpret your business as a trustworthy source of information, channelling more web users to your campsite. 
4. Reviews allow you to engage with your guests even after they have left. 
Whether you're a small business seeking to mirror the personal service you provide on site or a well-known brand projecting pure professionalism, responding to reviews makes customers feel valued. 
5. Reviews (especially ones with photos) can fill gaps in your marketing copy and make it more compelling.
Show prospective customers exactly what they can expect in terms of site experience, layout and atmosphere. A prospective guest is going to have a lot more faith in your claims that the pitches are spacious and the site is relaxed if this is backed up by a fellow camper.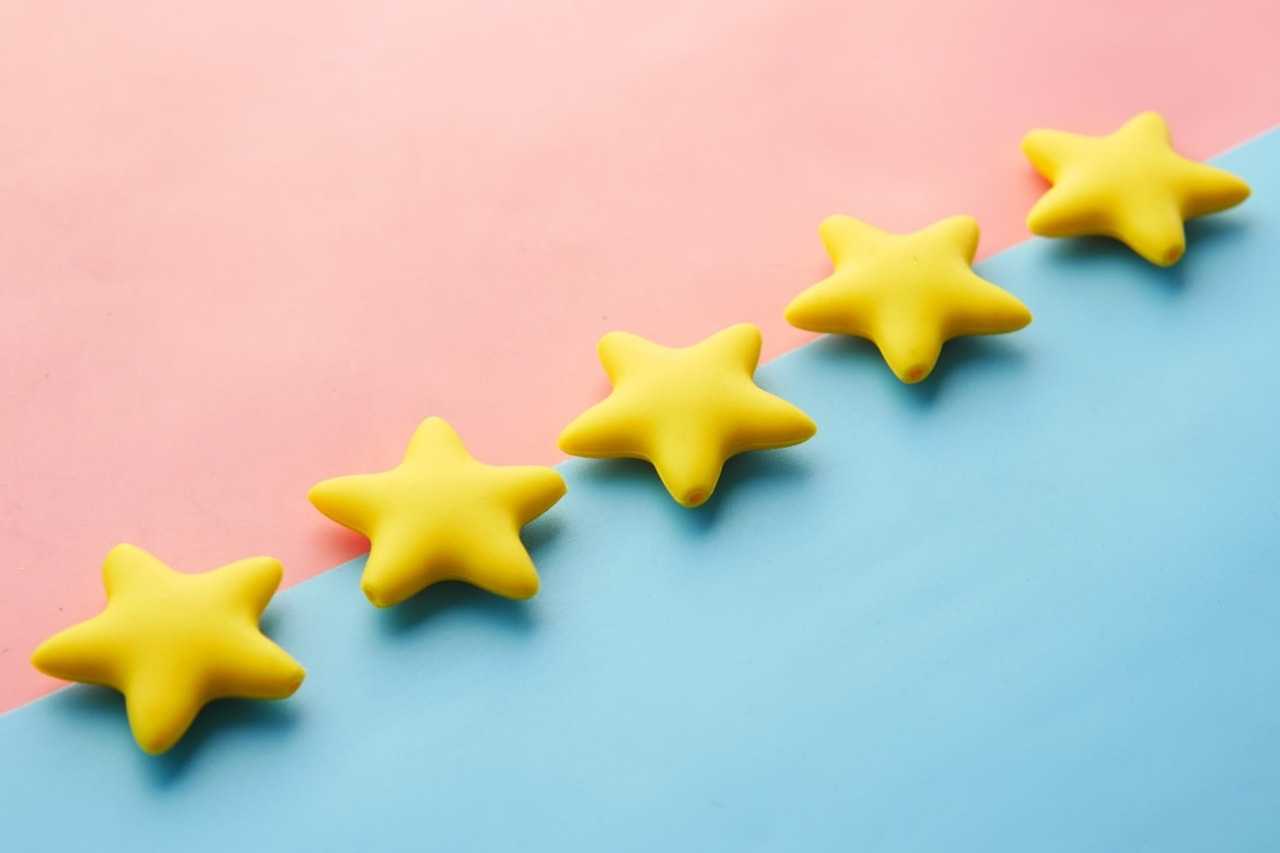 How to get more positive reviews
With reviews, both quality and quantity count. Below, we'll explain steps you can take to encourage more positive feedback. 
1. Remind guests to leave a review in person.
Consider asking all guests to leave a review at check-in or check-out, emphasising how much you appreciate their input – especially if they seem like satisfied customers.
Alternatively, if you run a self check-in service or have a more hands-off approach, you might want to put up a poster or leave a note encouraging guests to leave a review. 
2. Remain accessible to guests throughout their stay to keep reviews positive. 
While it's important to encourage reviews, you should also tell guests to contact the site team directly if they need anything or encounter any problems during their stay. Make it easy for them to do this by showing guests where they can find help and reminding them of your contact details.
You don't want avoidable problems to go unreported by guests on site only to find out about them later in a negative review.
3. Respond to the reviews you already have.
Something as simple as saying thank you for positive reviews shows prospective customers that you are engaged and welcoming. 
4. Deal with criticism calmly.
Our extensive user testing has confirmed that customers can be suspicious of a large number of uniformly positive reviews, so a few negative or luke-warm reviews actually confirm the legitimacy of the positive ones. 
When you do get less positive feedback, stay calm. Even if it seems unfair or exaggerated, just stick to the facts – and apologise if, on reflection, you may have been at fault. This approach will likely be appreciated and will empower future guests to leave reviews of their own. 
5. Make your site fun to photograph, as guests often enjoy adding pictures to their reviews. 
Depending on the atmosphere you are trying to create, something as simple as some fairy lights, a colourful site sign or a funky scarecrow can attract just the kind of welcome attention your site needs – and you can be pretty sure these pictures will pop up all over social media too.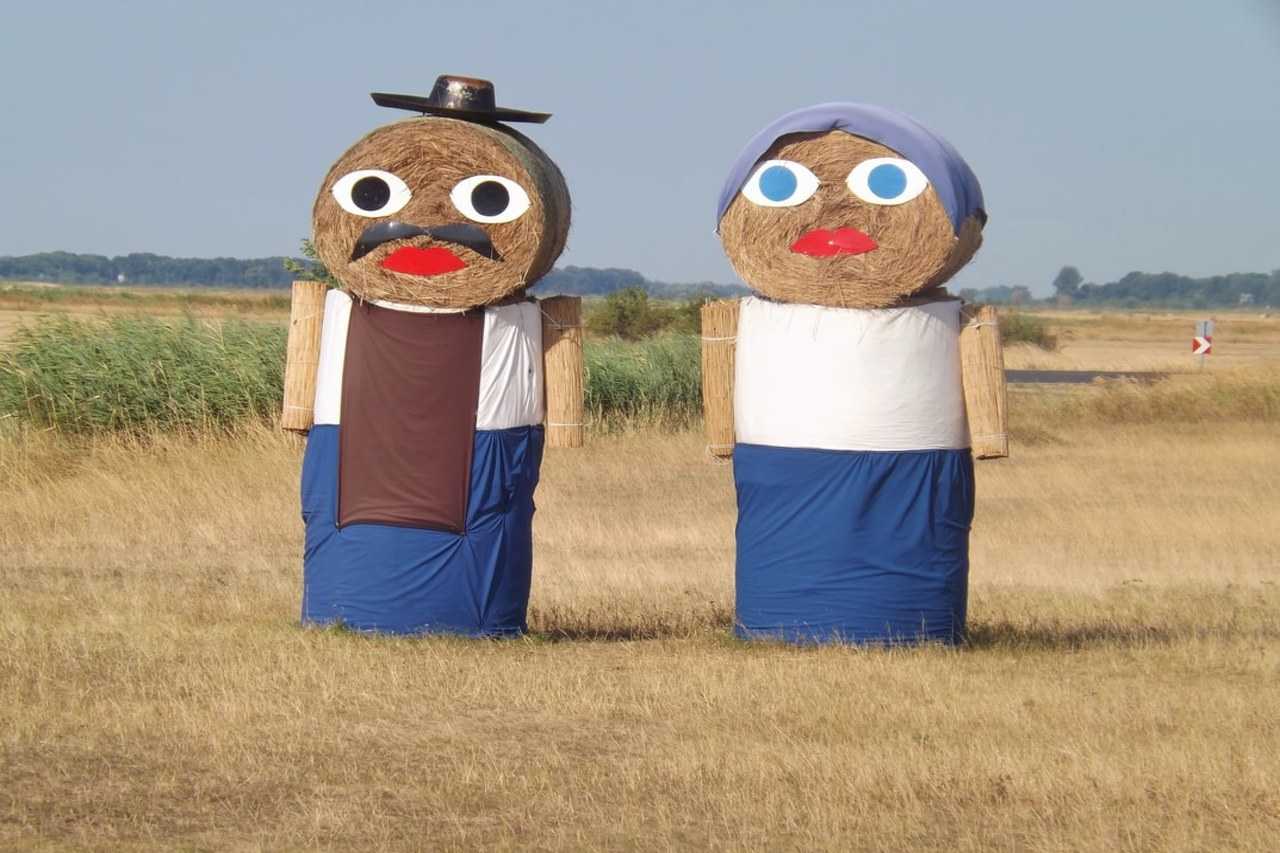 How Pitchup can help
1. To get the most out of online reviews, you need to be present on the platforms most relevant to your guests.
At Pitchup, we exclusively deal in outdoor accommodation – so whether your prospective guests are first-time glampers or expert campers, a listing with reviews on our industry-leading site will be a widely trusted source of information.
2. We work with top publications, including leading UK and European print and online newspapers, to promote our locations.
Campsite reviews are often quoted directly by journalists to give readers a sense of what your site is all about. 
3. With Pitchup, users browsing for their next holiday can see how many reviews you have and your site's star rating before they've even visited your listing. 
Google recognises our reviews and showcases your score to guests on the search page, making it more likely they will want to find out more about your site.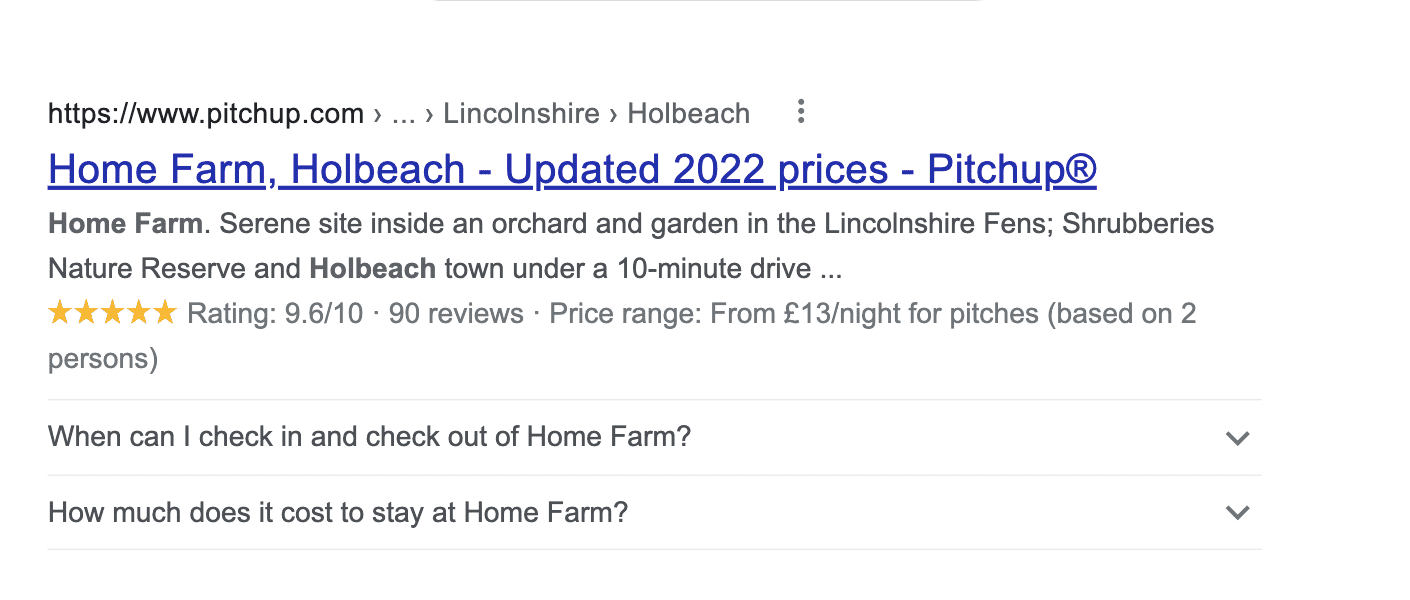 4. All bookings made through Pitchup are followed up twice to encourage your guests to leave a review. 
In addition, all guests who leave a review on our site are automatically entered into a monthly £250 prize draw as an extra incentive to write about their stay with you. 
5. Site managers can choose to be notified by email whenever a new review is posted.
Making it that little bit easier to respond to feedback from your guests. 
6. We take fake reviews very seriously.
That's why only guests who have booked through our site in the last 30 days are eligible to write a review about their experience with you. 
7. We have a robust dispute process to deal with reviews that contain serious personal insults or substantial false information. 
While we do not remove reviews just because they are negative, our site isn't a free-for-all and we won't tolerate abuse. 
Generating extra reviews is just one way Pitchup can help your campsite grow. Find out more about how we can get you more bookings on your terms.
Read Pitchup's reviews on Feefo