Pitchup.com is hiring! Take a look at our list of open positions below and get in touch.
With 10+ years of profitable trading under our belt, we're seeing a huge wave of growth in our business and are looking for talent who want to be part of this.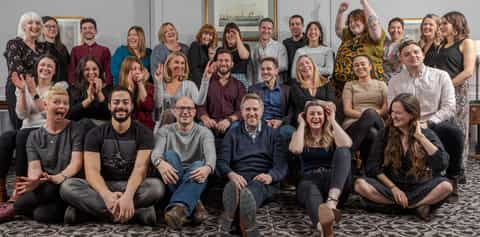 Our current teams are made up of:
Sales/New Business Development - This enthusiastic team has the luxury of speaking to new clients across the globe who own fantastic campsites and glampsites – or are looking to set one up – and would benefit from joining Pitchup. To be part of this team, you need to have worked in B2B sales before and love the hunt for new business.
Account Management - This team is all about creating and managing our site owners' 'dating profiles' on Pitchup.com, making sure they all go live quickly so clients can see the bookings flood in. To be on this team, you'll need excellent technical skills combined with strong account management abilities and perhaps speak a few other languages.
Customer Services - We're always ready to help, whether by assisting a customer with a holiday booking or a site with adding new availability. The staff in this multi-skilled team are pros at managing busy incoming communications via email, online chat and telephone to solve all our customer queries.
Product Development - Be part of the team that innovates and plans what our current and future websites and online products might look like. You'll have ownership of managing product life cycles and definitely need some experience of developing new online products and services.
Engineering - Where would be without our tech gurus? Our technology is made up of a well-established Python/Django/Celery-based solution, complemented by a new mobile-centric Vue.js front-end. We're about to kick off a migration of much of our estate to the Google Cloud Platform. So if you have skills within this tech stack, we'd love to hear from you!
Marketing - Why wouldn't you want to shout about Pitchup? Our marketing team is always busy, with everything from creating new advertising campaigns to arranging and attending exhibitions. We'd love to hear from talented marketeers from all areas. Perhaps you've worked for an online business before and would like to play a key part in the growth of a rapidly scaling company?
Operations - Or should we say the engine room of Pitchup? This team, made up of HR, Finance, Talent Acquisition and Administration, supports the business to be a smooth operator. If you enjoy getting involved in the finer details and have a track record in any of those areas, register your interest!
Translation/Content Writers - Did you know our website is translated into 16 different languages? Our talented translators and writers work across many projects to deliver the best content for our site and customers. Polyglots welcome…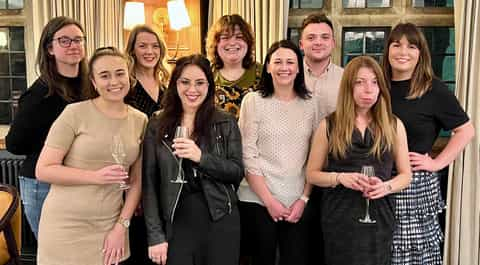 Why work for Pitchup.com?
We're a 50+ strong global team filled with people from all walks of life. Our roles are busy and challenging and, as the business grows, your career will too.
The majority of our team work remotely with some face-to-face meetings and we pride ourselves on offering a flexible approach to how you can work.
We embrace ideas and always want to hear from everyone on ways that we could be doing better, or perhaps even a new product that we could offer.
We empower our teams. Whether working remotely or in an office, you'll have the best technology available to stay in contact with your colleagues and customers.
We want to help people find and book their great escape outdoors. Our product gets site owners to realise their true potential and also helps our customers take exciting holidays with a difference.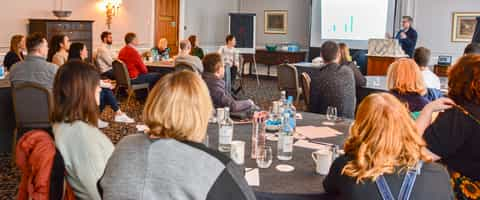 Employee benefits
25 days holiday, plus bank holidays (pro-rated for part-time employees)
Pension matched to 4%, private healthcare, life insurance, critical illness cover and income protection - for peace of mind
Discounts including: gym memberships, sports equipment, Caffe Nero, Odeon cinema and various hotel and retail outlets
IT equipment - there's no need to purchase a new laptop for the role, we have you covered!
A generous work-from-home office equipment allowance
Company away days
'Cycle to work' scheme: empowering employees to opt for healthy and eco-friendly transport
Enhanced maternity and paternity leave on offer - 100% maternity pay for the first 16 weeks (following 12 months' service) and 100% paternity pay for two weeks
Employee assistance helpline, in case you ever need someone to talk to, with access to get-fit programmes, nutrition advice, financial and legal advice and counselling
And loads more!
Click here to view all our current vacancies