Four paws on tour: what to pack for camping with a dog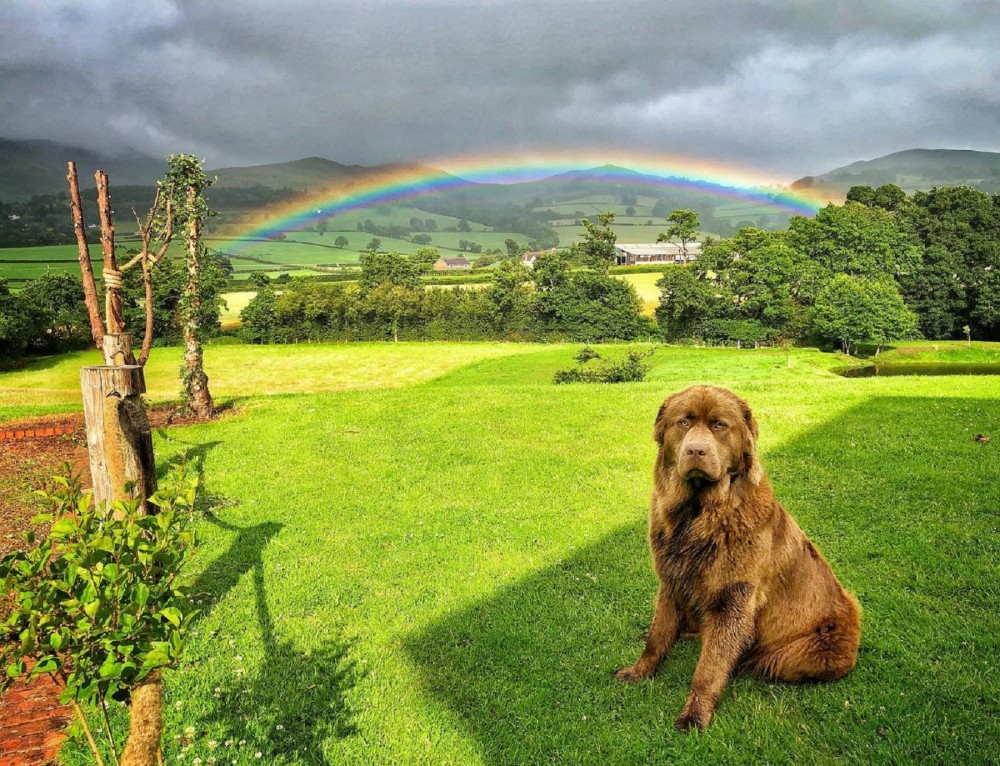 Taking your dog camping is a truly splendid idea: they'll love all the outdoorsy activity, and you'll save a fair amount of time, effort and cash by bringing them along rather than having to arrange a dog-sitter or kennel.
There are, however, just a couple of things you'll need to think about before heading off. The first is to remember that, for various reasons, not all sites are able to accept dogs – so you'll need to make sure you've picked somewhere that welcomes four-legged friends. The easiest way to do that? Choose from our collection of dog-friendly campsites.
The second is that when camping with your dog, you'll also need to give a bit of extra thought to the packing process. And so, to make life simpler, here's our handy checklist.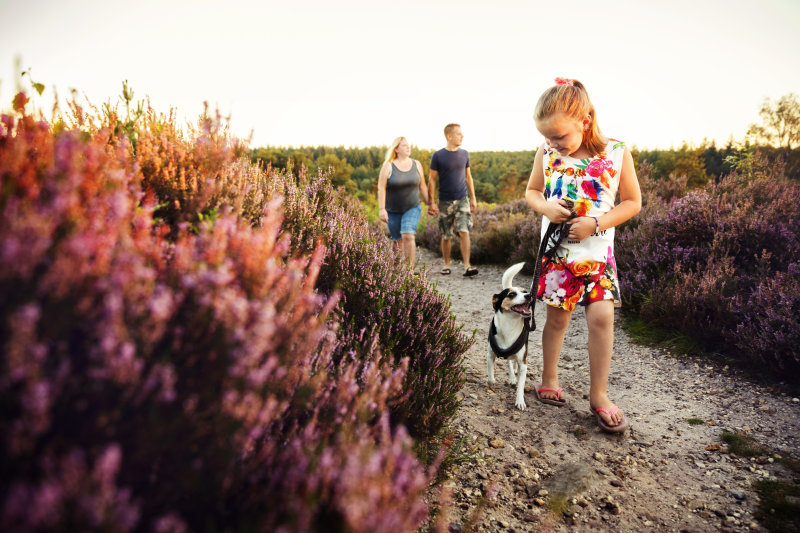 12 things to bring when camping with your dog
1. Food
No doubt they'll be hankering after a sausage or two from the barbecue, but to avoid unexpected indigestion the best way to feed your dog while camping is to stick to their normal diet as much as possible (perhaps with the odd treat along the way to get into the holiday spirit…). 
2. Bowls and a can opener
Don't forget to bring a couple of bowls (one for food and one for water) and a can opener if you've got tinned food. Collapsible bowls are particularly handy for saving space and/or popping in your bag for day trips.
3. Poo bags
In remote locations you may not be able to pick up bags for waste disposal as easily as at home, so it's worth stocking up before heading off. 
4. Harness and leads
Most campsites will insist that your dog is kept on a lead while on site to help keep them under control. Consider having a short lead for when you need to keep them close at hand (and perhaps a dog tie stake to allow you some hands-free time), plus an extendable one for places where they're allowed a bit more freedom to roam.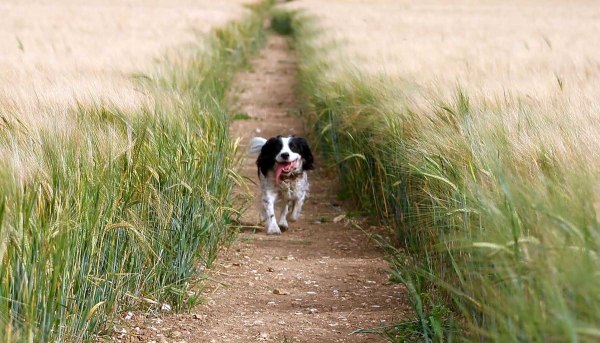 5. A proper collar
For outdoor times you'll need something with your contact details on in case they somehow slip your grasp. LED collars with bright lights are also handy and make dogs much easier to spot after dark.
6. Somewhere to sleep
You're not going to sleep on chilly bare ground, so why should your dog? Bring along a good thick blanket, a bit of carpet or a travel mat for naps, or a crate that they're already familiar with.
7. A doggy towel
Go camping with a dog and sooner or later they're likely to get rained on/go for an impromptu swim/need to be hosed down after getting mucky. A quick-drying microfibre towel is ideal, but any old towel will do the job.
8. Long-lasting snacks or chews
Sometimes you'll just need to keep them occupied for a bit while you get on with stuff – and something for them to get their teeth around is just the ticket for holding their focus for a while.
9. First-aid kit
You may well be able to deal with minor incidents from your own first-aid kit, but handy dog-specific bits include paw balm and a hydrogen peroxide solution for cleaning up any cuts or bites.
10. Dog coat
If you're packing fleeces and down jackets for yourself, think about chucking one in for your dog – ideally something in a nice bright colour so they're easy to spot if they make an escape.
11. Cool mat/shade
Wall-to-wall sunshine might sound like bliss, but it can get warm under all that fur. If the weather's looking hot, make sure to have a plan to create some shade for your pet. A small extra tarp is a good start, but a cooling mat or dog tent is worth a thought in the height of summer.
12. Something familiar
All this new stuff is bound to be exciting, but it can be a bit overwhelming at times, so your dog will likely appreciate the presence of something they're familiar with – be it their bed, a beloved toy, a favourite blanket or whatever it takes for a bit of calm and comfort.
This guide to camping with dogs is based on photos and feedback from our campsites and customers. Got a travel tip you'd like to see featured on our site? Leave us a comment or drop us message on Facebook, Instagram or Twitter. 
Had a blast camping with your dog? Don't forget to leave a review of your campsite – it's really handy for future guests, and you could win a £250 voucher (perhaps to spend on more kit for your four-legged friend…?)