How to get more campsite bookings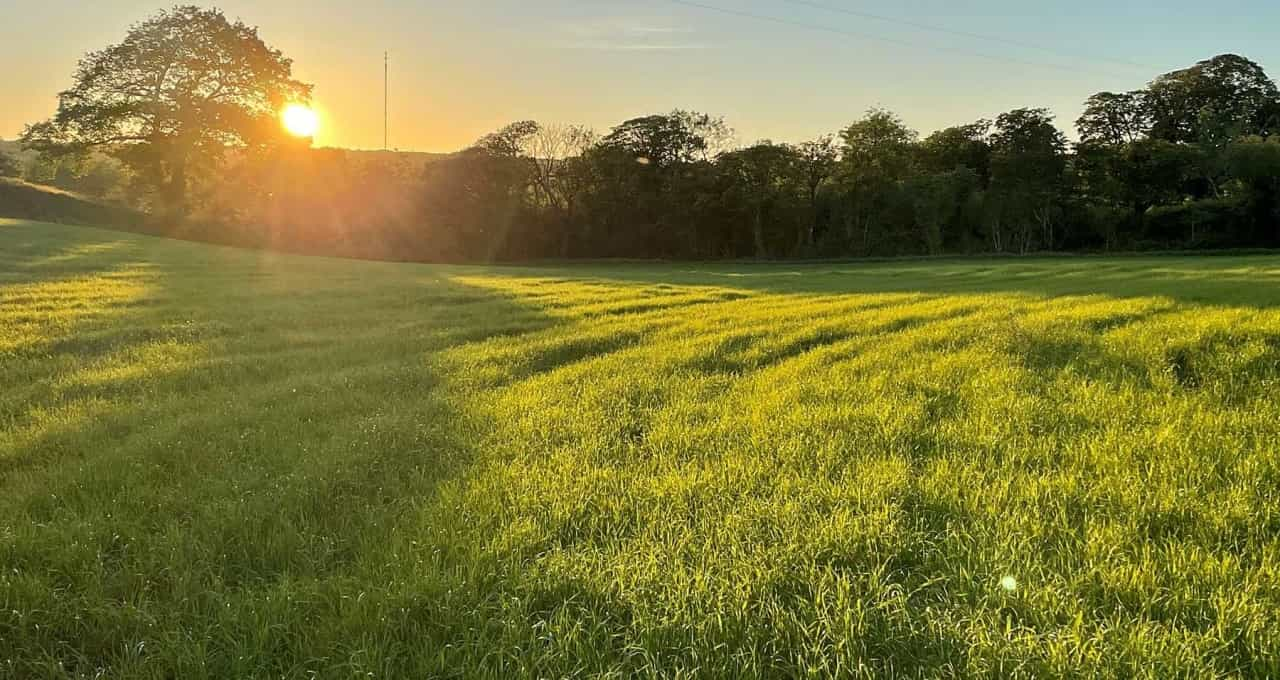 There's a huge variety of campsites, glamping sites and caravan parks out there, but their owners all want the same thing – happy campers, and lots of them.
To make this goal a reality, we've created a list setting out five top tips for getting more bookings that explains how Pitchup makes it easy to maximise how much you can make from your site.
How much could you earn with Pitchup
1. Offer the accommodation customers want
2020 and 2021 saw more people staying at campsites than ever before. We've analysed some of the most important camping and glamping trends below.
Don't write off traditional camping. While there have been exciting developments in the glamping market, camping remains the bread and butter of most UK campsites. Google searches for camping continue to vastly outnumber searches for glamping, so it's well worth opening up new camping pitches or extending your season. There are several ways of doing this, from seeking planning permission to taking advantage of permitted development rules or offering pitches on your land via an exempt organisation.  
Pre-pitched bell tents were a clear winner during the pandemic, increasing their share of glamping bookings by 17 percentage points during this period – they now make up just under a third of glamping sales. It's easy to see why – from a customer perspective, bell tents offer all the freedom of camping without the hassle and expense of buying and setting up their own equipment. From a business perspective, bell tents are relatively inexpensive, aesthetically pleasing and easy to set up – and, like other 'moveable structures', they may not require planning permission under permitted development rules.

Pods continued to perform well and still make up roughly half of all glamping bookings on our platform. The camping and glamping boom continues to sweep the UK, so if you're looking to make a long-term investment into your business, pods could be a very smart choice. Pods are very popular with customers, who like their mid-market price point and cosy feel. Their solid construction means they'll also require less maintenance than canvas glamping units, and the fact that they're warm enough to be used in winter could also help extend your season. Find out more about pods.

Private bathroom facilities were in high demand throughout the pandemic, and it looks like guests will continue to value high-end facilities like these going forward. This has fuelled demand for premium glamping options, but we've also started to see increased interest in sites offering private bathroom facilities on tent or touring pitches.

2. 

Provide the facilities customers want
While pop-up tents and wild-style sites with no facilities have done well in recent years, most customers continue to value campsites that offer certain facilities.
Around 95% of our camping sites have at least toilets and showers – without these, you are ultimately restricting how many bookings you can get. Portable toilets and showers (which may not require planning permission) or composting toilets are a great way for new sites to get started.
Electric hook-ups are increasingly popular. In fact, 56% of the pitch bookings on Pitchup were for pitches with electricity.
Adults and kids appreciate having amenities of their own. After toilets, showers and electric hook-ups, our next most popular facilities filters were 'bar or clubhouse' and 'play area'.
With campsite facilities, quality is arguably more important than quantity. Getting the basics right – like clean toilets and showers, a tidy bin area and access to clean water – goes a long way and will lead to positive reviews. Over time, monitoring your reviews will allow you to pick up ideas from guests about new facilities that you can add when you're ready.
Small touches can make all the difference. Don't assume you need a plethora of facilities to get more bookings – something as simple as fresh eggs or milk for sale can be enough to make you stand out from the crowd and attract more guests.

3. 

Take more and better photos
First impressions matter – especially in an online marketplace. Using quality photos to give potential guests an attractive and accurate image of your site will make them more likely to book with you.
Ensure that you add photos of all pitch types listed so guests have a clear idea of what they are booking and the facilities that are available. These photos will appear next to each bookable unit. 
Our research has shown that Pitchup listings with 25-30 photos attract up to 150% more viewers – and more page views means more bookings.
While quantity is important, don't neglect quality. More and more people are looking for places to stay on their mobile – and with customers finding and booking holiday accommodation on smaller screens, the first few images are crucial.

Consider hiring a local photographer. Their services start at under £100 – money you can easily recoup with increased bookings – and will provide you with images to keep your site attractive to guests for years to come.
| | |
| --- | --- |
| DO | DON'T |
| Use natural light – most outdoor spaces look great in the 'golden hour' of the late afternoon/early evening. | Rely on flash photography.  |
| Show off your facilities and accommodation inside and out. | Just post aerial photos, photos of your welcome sign or other images that don't show what staying on your campsite is actually like. |
| Edit lightly, cropping the image and adjusting the brightness if required. | Over-edit your image/apply heavy filters such as fisheye. |
| Regularly update your photos and encourage users to take their own to illustrate their reviews they leave on your listing.  | Use very old or pixelated photos – or, worse still, photos with a time stamp (this makes listings age quickly). |
| Portray your campsite in an attractive but truthful light.  | Use stock images or generic photos rather than authentic material you have taken on site – trust is very important in securing guest bookings. |

What it's like working with Pitchup
4. 

Take bookings online
 Having an online presence has been important for the outdoor accommodation sector for many years. But today, a basic website with a booking enquiry form is no longer enough.
During the pandemic, customers became used to booking everything online, from meals out to visits to the recycling centre. This was initially caused by a number of factors – including fear of missing out, an increased need for certainty and the desire to use covid-safe payment methods – but the trend looks like it's here to stay. Because of this, it's more important than ever for campsites to offer instantly confirmed bookings and to display availability in real time – both of which are provided by Pitchup.
Online research allows you to adjust your rates to stay competitive. Enter your postcode into Pitchup to benchmark your prices against competitors in your area, or use the Pitchup booking calendar to assess when your quiet periods are so you can introduce tactical offers – e.g. by offering a discount for midweek or off-season stays.
Redirecting bookings online frees up valuable time and resources. Your team will spend less time on routine administrative tasks (taking bookings over the phone and payments on arrival, for example) and have more time to spend on helping guests or site maintenance.

Currently working with the Camping and Caravanning Club? If you're operating as a Certificated Site (CS), you'll be banned from advertising on third-party websites and won't be able to take bookings through the Camping and Caravanning Club website either, potentially limiting your ability to grow. Find out about alternatives to CS site status here.

5. 

Join Pitchup to boost your marketing
There's no point investing money to create the facilities and accommodation guests want if customers don't know you're out there. That's where Pitchup's marketing expertise comes in. 
We have a ready-made audience of campers looking for sites just like yours. Every day, our website reaches up to 320,000 visitors, takes up to 6,500 bookings and generates up to £20,000 for our sites.
Since its creation in 2009, more than 19 million bednights have been booked via Pitchup – that works out as 7 million holidaymakers from 176 countries. 
We take bookings for 5,300 sites in 67 countries and we only work with outdoor accommodation, meaning we understand what makes the market tick. 
As well as being a booking platform accessible to users on all devices, Pitchup provides professional writing, translation and marketing services to its campsites – all for free. 
We've recently secured coverage for our parks in world-leading publications like The New York Times, Le Figaro, The Times, El Mundo. 

We promote our partner sites daily on social media, where thousands of followers see our posts daily.