How to build a campfire in 7 easy steps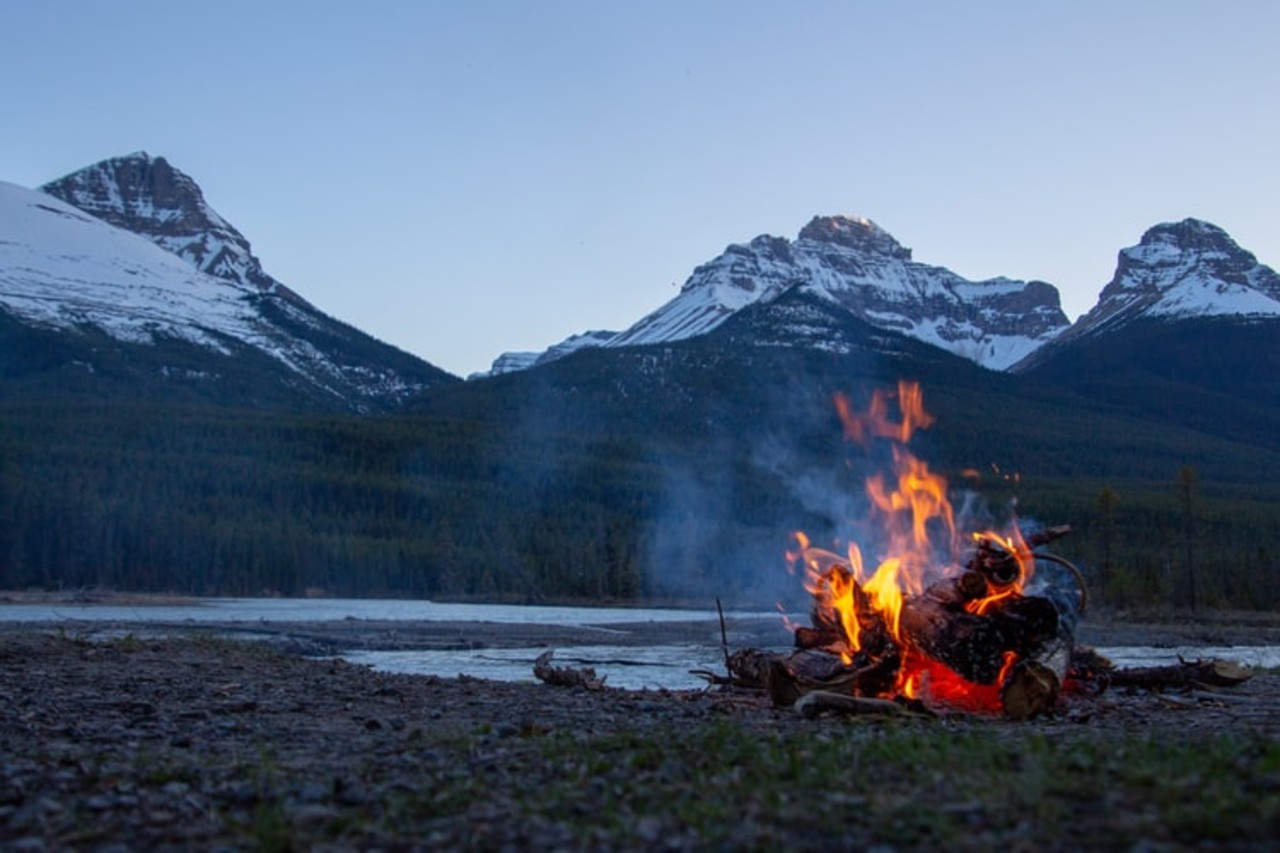 Say the word camping to most people and an image of a campfire won't be far behind – and, for lots of folk, a camping trip just isn't a camping trip without the chance to sit by a pile of blazing wood. Building a campfire feels like the kind of skill we should all be born with, and yet… well, you don't want to be that person that sets fire to the entire place, do you? (Bit awkward.)
And so, if you've ever wondered where to start with a campfire here's our simple guide: seven steps to the perfect campfire evening. And this isn't all about those heading to the wilds – whether you're camping, glamping, staying in a camping pod or heading out in your rolling home, you'll soon be toasting marshmallows like a pro…
1. Pick your spot
Firstly, check out whether you're staying at a campsite that allows campfires – if it does, ask whether there's a dedicated area for them (some places have a dedicated fire ring or will hire you a firepit to make life easy). If you're allowed to choose any spot, pick one on bare earth rather than grass, well away from anything that could catch light (branches, tents, small children etc). 
2. Gather your campfire-making materials
Start by creating a boundary using stones to contain the base of your fire – this is a handy task for kids if you need to get them involved. Then make sure you've got both tinder (small bits of dry wood, leaves, grass and the like) and kindling (larger logs or other pieces of firewood). In some places you're only allowed to burn wood provided by the site, while in others you can forage or bring your own: always check before you start. 
Obviously you're going to nail this whole campfire building thing, but just in case it doesn't quite go to plan you should always have plenty of water on hand before you start (no 'I'll get it later' thanks very much).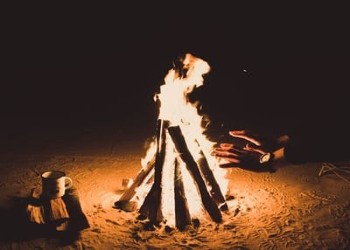 3. Build the campfire
Keen campfire aficionados all have their preferred method of construction but the essential business is this: you want to start with a pile of quick-burning tinder in the middle, then construct your kindling around and over the top of this. A favoured method for many folk is the teepee campfire, where you build a kind of cone or pyramid of kindling all the way around your tinder; this lets enough air in to fan the flames and eventually collapses into a pile that should burn well.
4. Get your campfire lit
Time to make fire – the best way to light a campfire is to strike a match and slowly bring it towards the tinder until it catches light – don't just fling it in or it may well just fall into a gap. Purists wouldn't consider such a thing of course, but a small amount of firelighter (the sort of thing you'd use for a barbecue) can be a handy thing here. Do not (we repeat, do NOT) get impatient and use lighter fuel, petrol or any other quick-burning liquid (sounds obvious, but you'd be surprised…). 

5. Time to relax
Eventually your patience will pay off (fingers crossed) and then – hurrah, you've mastered the art of building a campfire. Now is the time to open a beer, take a seat and look pleased with yourself as you gaze into the crackling flames.
6. Keep your campfire going
After all that effort you put in, you want to keep that fire burning for a bit, right? If you're planning to settle in for a proper banger-burning marshmallow-melting session, you'll need an extra stack of kindling to feed the fire with from time to time. Don't chuck it all on at once: you'll either create an inferno or suffocate it. Like lots of things about camping, it's best done at a slow pace.
7. Put it out safely
Those flames are pretty mesmerising, although eventually it's time for bed… but not yet, because it can take a good 20 minutes or so to extinguish a campfire safely. It's not a matter of just chucking on a load of water and rolling into your sleeping bag. The safest method is to gradually start sprinkling water on to douse the flames, then use a long stick to give it all a stir and unearth any hidden embers that you'll need to dampen down further.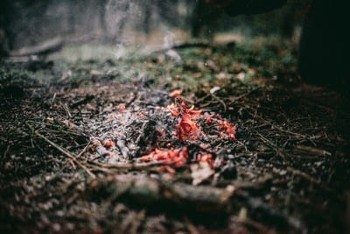 Again, give it time – you'll probably need to repeat this a few times to make sure you've got it all. Bedtime only comes round once the ashes are cool (don't stick your hand in to check; you can feel from a few inches above the ashes). Dispose of the aftermath responsibly the following morning (yes, you can… no 'groggy head' excuses here, ta).
Ready to get cracking? Don't forget to check that your campsite allows campfires. And we've got that sorted with our collections of tent campsites that allow campfires, glamping with a campfire and touring pitches or motorhome pitches for campfires.