Pod life: why camping pods are clever picks for comfy stays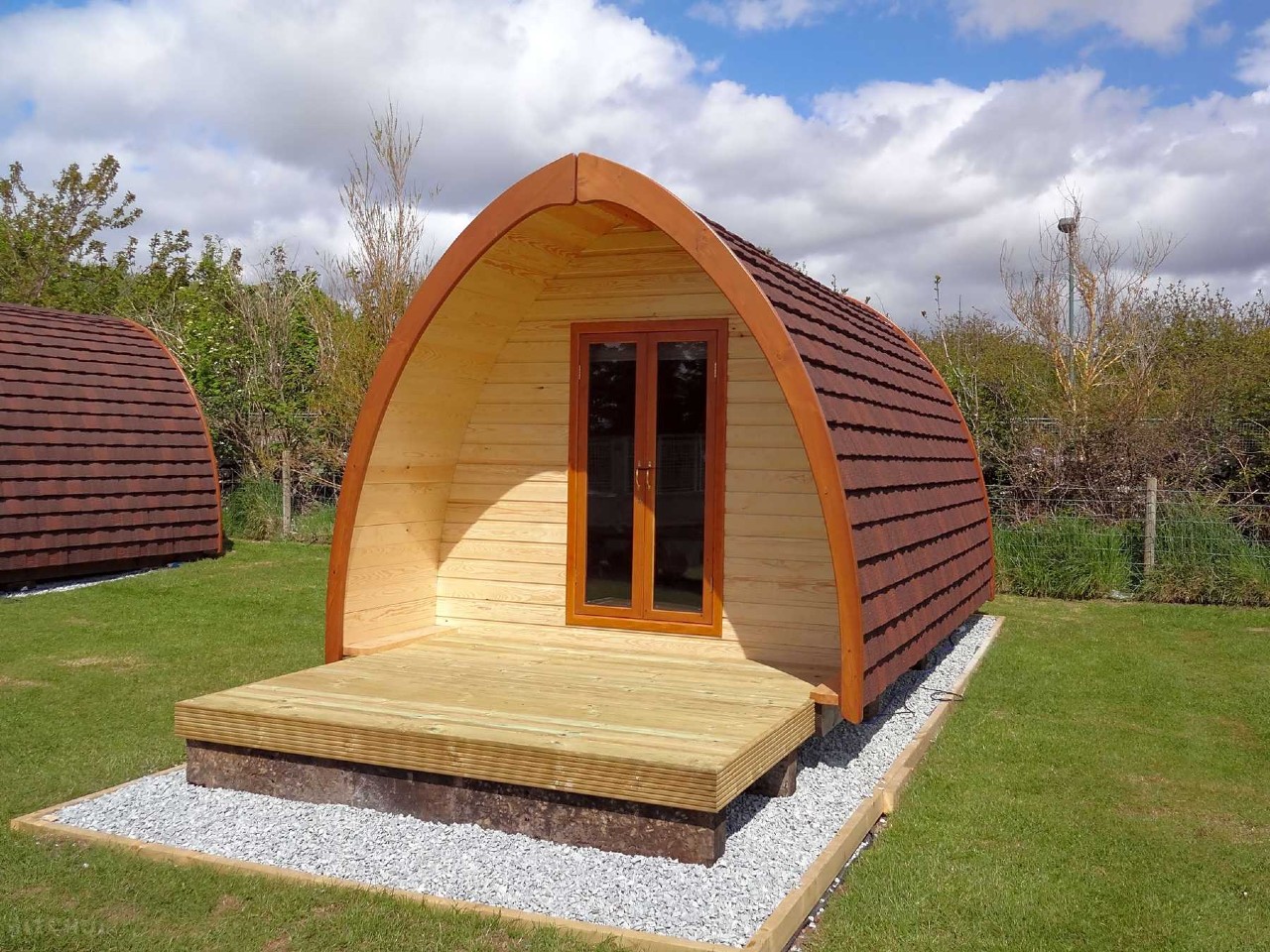 So… you want to go off for an outdoorsy hol – doing all the hiking and the bike riding and the campfire evenings and the stargazing – but you don't want to cart around a ton of kit, and neither do you want to fork out a ton of money to retreat to a chintzy hotel room each night. 
Fair enough. And this, dear readers, is where the camping pod comes in. Book yourself a stay in a camping pod and you'll be able to turn up, unroll your sleeping bag and get straight to the snoozing if you wish (although flopping into an outdoor chair with a beer in one hand and something to stoke the firepit/campfire in the other is perhaps a better plan).
Sound like a fine idea? Read on to find out more about staying in a camping pod (or its smarter cousin the glamping pod)…
What is a camping pod? The simple answer
At its most basic, a camping pod is a wooden structure – rather like a single-room cabin, often in some sort of tent shape – with sleeping space inside, usually in the form of simple wooden beds. Mattresses may or may not be provided, but you'll usually have to bring along your own bedding/sleeping bag (although there may be the option to hire on site). 

Essentially, this gives you an experience reminiscent of camping but without having to bring or build a tent, and the wooden walls and roof give you an extra barrier against any dodgy weather that might come your way. This last fact is a key one to bear in mind for folk planning travels in the cooler months – plenty of camping pods and cabins are open all year for those that'd like to get out for winter walks and the like.
Beyond the basics: camping pods vs glamping pods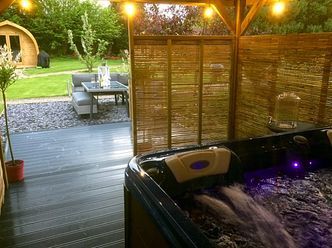 What we've outlined above is the most basic version of the camping pod, and there are many of these simple fuss-free structures around that make excellent budget breaks. In these you're likely to find a bare minimum of facilities, like lamps, perhaps some outdoor seating and maybe somewhere to charge your phone.
After that, the lines become a bit blurred when talking about the differences between a camping pod and a glamping pod. Essentially, a glamping pod is just a fancier version of a camping pod – there's no real distinction between the two other than more elaborate facilities (which differ from place to place but may well include firepits, mini kitchens, proper bedding and such luxuries as hot tubs).
At the smarter end of things, you'll also find some glamping pods that have ensuite bathrooms, but these are fairly rare – given the compact size of a camping pod you'll usually have to head elsewhere for your ablutions, either to a private bathroom pod nearby or to shared facilities.
Where to find glamping and camping pods
Camping/glamping pods are scattered all over various countries of the world, in a variety of spots from large campsites to family farms that just have a pod or two in one part of the grounds. Given their robustness in the face of changeable weather though, it probably comes as no surprise to find that camping and glamping pods in England, Scotland and Wales are particularly popular.
Family camping pods: space for everyone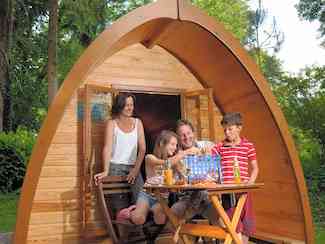 A lot of the more basic camping pods are designed just for single travellers or couples (although there's often space for a four-legged pal too – just make sure to search for dog-friendly camping pods). That's not the case everywhere, though: there are plenty of family-sized camping pods around, and they're often at the smarter end of the scale too. 
Given that most kids aren't quite so enthused as their parents might be by the idea of sitting quietly and taking in the surrounding views, it's worth checking out other features on site like play areas, swimming pools, games rooms and kids' activities (maybe also a bar, restaurant or café too, for your own sanity).
On the other hand, if you're after rather more of a peaceful time just snuggling up with your significant other, you could always search for an adults-only camping pod.

Fancy the idea of a camping pod but maybe need a bit more space? Check out our article about larger lodges and cabins, or get straight to the search by browsing all our lodge holidays.
Search all camping pod sites on Pitchup.com