Adults only? Caravan sites and campsites for the big boys and girls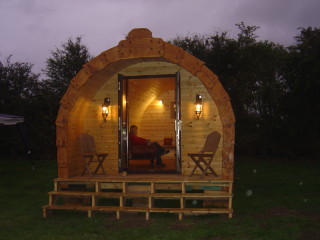 Adorable though shrieking little humans are, plenty of people prefer to take their holidays without the little dears running around like demented Oompa Loompas. They're called parents.
We jest, of course. But whether you're the owner of a sprog or not, it has to be said that getting away from it all, not biting your tongue instead of swearing loudly when you bang your thumb with the peg hammer, not getting up at 6am to answer questions like 'Why don't sharks drown?', and being able to have a drink or three without worrying that you're setting a bad example is a rather attractive proposition on a holiday.
All our adults-only caravan sites and campsites are searchable by over 80 filters including location, price, amenities on site, leisure on site or nearby. All our bookable sites also have details on what to see and do nearby, location maps and must-see sights - and pubs - in the area. 
(Naturally even though kids aren't about, the normal rules of camping etiquette still apply on an adults-only camping trip – it might be more acceptable to have a bit of a potty mouth or a morning spritzer if that's your bag, but this doesn't mean screeching like a sailor at the top of your lungs all day or cursing/giggling wildly when you can't find the keyhole in your tent flap at 3am. Many people who chose adults-only campsites do so because it's quieter and because they're up first thing for walking or sightseeing. So be a Pitchup.com type and play nice...)
Our top tips for grown-up camping