Camping pods 
Intrigued by camping pods but unsure where to start? Opting for pre-pitched accommodation brings a whole host of benefits, especially if you're looking to save time, haven't got your own camping equipment or are searching for somewhere you'll stay warm and dry all year round. Keep reading to find out what camping pods are, the different set-ups available and where you can find some of Pitchup.com's most exciting camping pod holidays.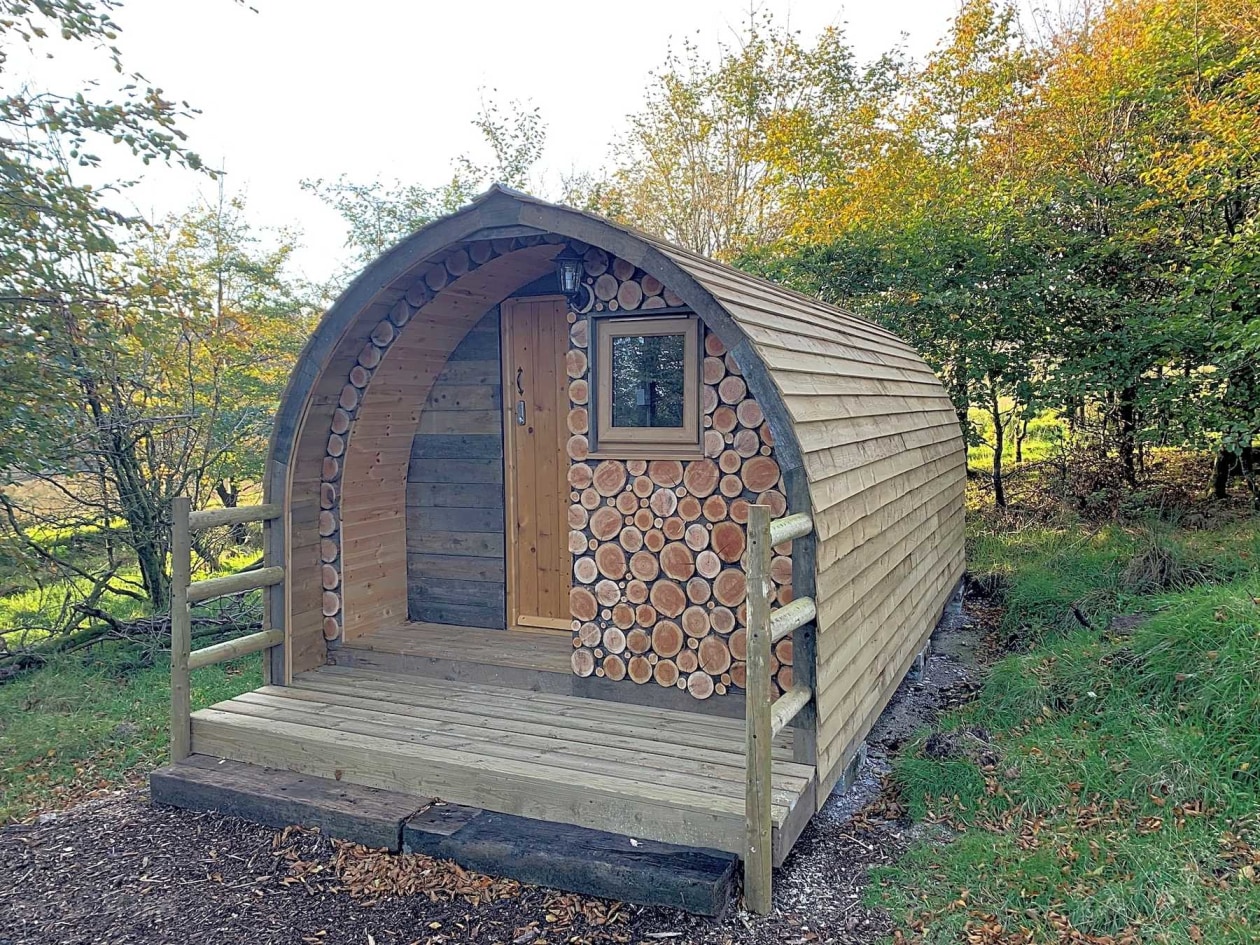 What is a camping pod? 
Camping pods are permanent wooden structures designed with short-term holiday lets in mind. Because pods – unlike traditional tents – don't have to be set up at the start of your stay, opting for this pre-pitched choice means you can start relaxing as soon as you arrive. 
Camping pods give you an experience reminiscent of camping, but with wooden walls and a roof providing an extra barrier against any chilly or rainy weather that might come your way. This means that they're particularly worth considering if you're planning on travelling during the cooler months – and many pods stay open all year for precisely this reason. Most pods have some kind of insulation, often made out of natural materials like wool, but accommodation with heating is also available if you think you'll feel the cold.
What is the difference between camping pods and glamping pods?
The difference between camping pods and glamping pods mostly comes down to what's included. 
At its most basic, a camping pod is simply an open-plan, single-room cabin with sleeping space inside, usually in the form of simple wooden beds. Mattresses may or may not be provided, but you'll usually have to bring along your own bedding and sleeping bag (although there may also be the option to hire these once you've arrived on site). Camping pods are great for outdoor breaks on a budget, providing a cosy but simple place to stay in the outdoors. 
In contrast, glamping pods (as the name suggests) usually come with a few little luxuries to make your stay more comfortable. Common extra features include proper beds or luxury inflatable mattresses (which might even be made up for your arrival), outdoor furniture, a private barbecue or firepit and mini kitchens. At the smarter end of the spectrum, glamping pods often include private ensuite bathrooms and hot tubs too. 
All of the above means that glamping pods are best-suited to those looking for a little luxury or guests who have previously stayed in traditional hotels and bed and breakfasts who want to give outdoor breaks a go.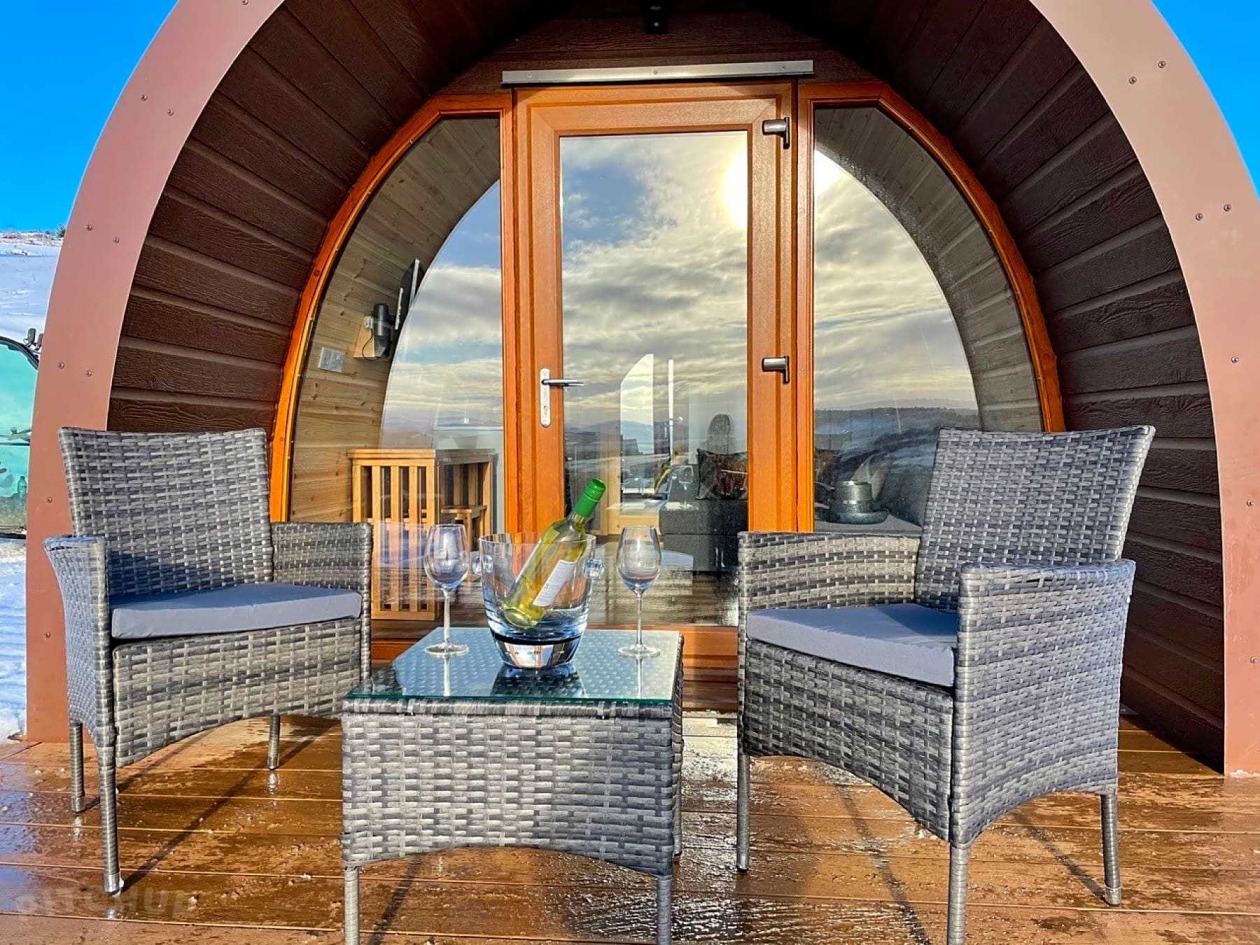 What do you get inside a camping pod? 
What is included in a camping or glamping pod varies from site to site. Unlike conventional holiday lets, pods are sometimes totally unfurnished and just have access to communal toilets and showers, meaning you'll have to pack pretty much everything else.
Glamping pods may include cutlery, crockery, linen, toiletries and tea and coffee making facilities just like a traditional hotel or holiday cottage. 
It's also worth thinking about whether you want an off-grid pod break or are going to need wifi and mains electricity during your stay – some pods have solar-powered lighting and charging facilities if you're happy to settle for something halfway between the two extremes. 
Once you've found a pod you're interested in, click on the pitch type on the listing for further details about exactly what's included. Some extras, like logs for a woodburning stove or bed linen, may come at an additional cost and can be added when finalising your booking.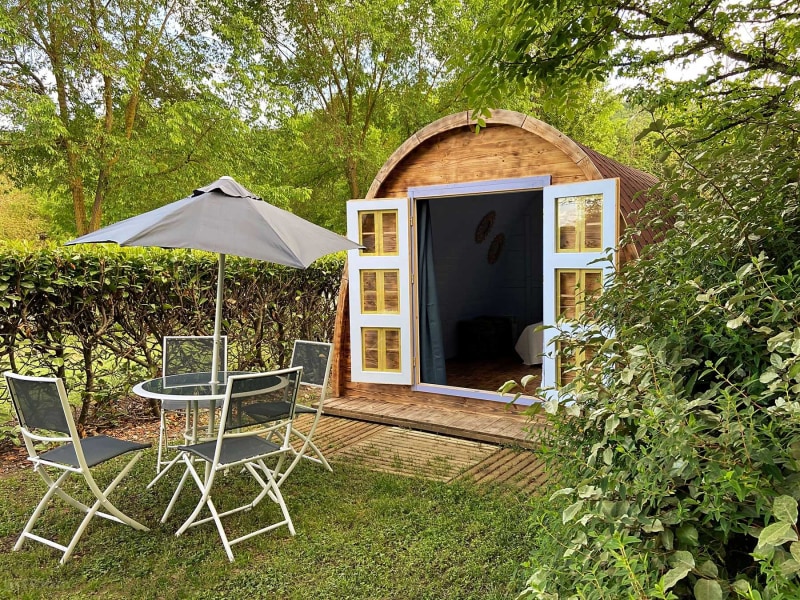 Family camping pods 
The dimensions of camping pods vary, but they'll almost always sleep up to at least two guests, making pods a great option for cosy couple's getaways.
Often, though, camping pods have enough room for larger families and groups too – it's not uncommon to find pods that sleep up to six, while booking accommodation with private decking means there'll be plenty of room for the kids' games to spill over outside.
If you're travelling with very young children, check if cots and high chairs are available to rent or borrow in the extras section of the listing. Pod sites with play areas are a great pick for pre-teens who don't want to be cooped up indoors, while for older, more independent kids, you may be able to book a pod with a TV and access to a swimming pool or games room. 
If you like the idea of a camping pod but think you'll need a bit more space, check out our article about larger lodges and cabins, or simply start browsing all our lodge holiday accommodation.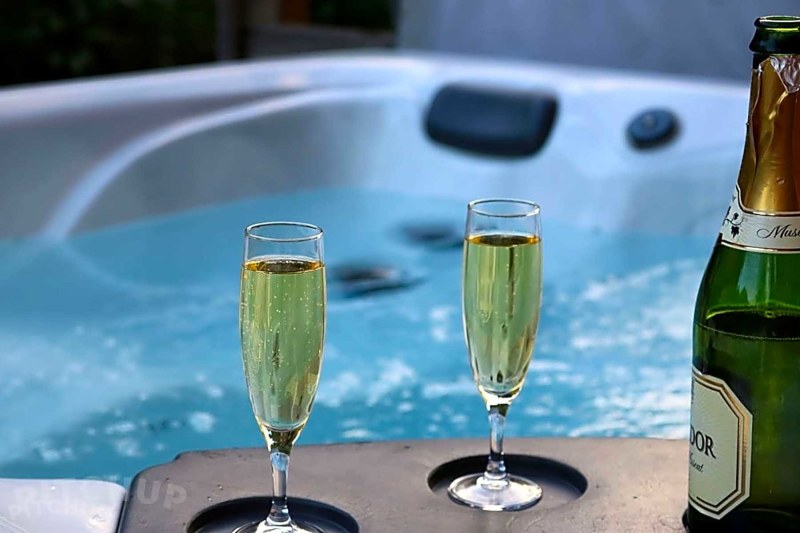 Glamping pods with hot tubs
For really sophisticated outdoor stays, go for a glamping pod with a private hot tub. Whether you're in the mood for a Nordic-style wood-fired soak in the open air or a romantic couple's evening under the stars, we have a range of glamping pods with hot tubs and jacuzzis for luxury outdoor breaks. 
Dog-friendly camping pods
Dogs are allowed to stay in many camping pods, and it's easy to see why this style of accommodation is so popular with the owners of four-legged friends. Combining easy access to outdoor space with all the convenience of pre-pitched accommodation (meaning your dog won't try to 'help' you while you're struggling to pitch a tent…), pet-friendly camping and glamping pods are also generally cheaper and easier to find than pet-friendly hotels.
Click here to find out which of Pitchup's camping and glamping pods allow dogs.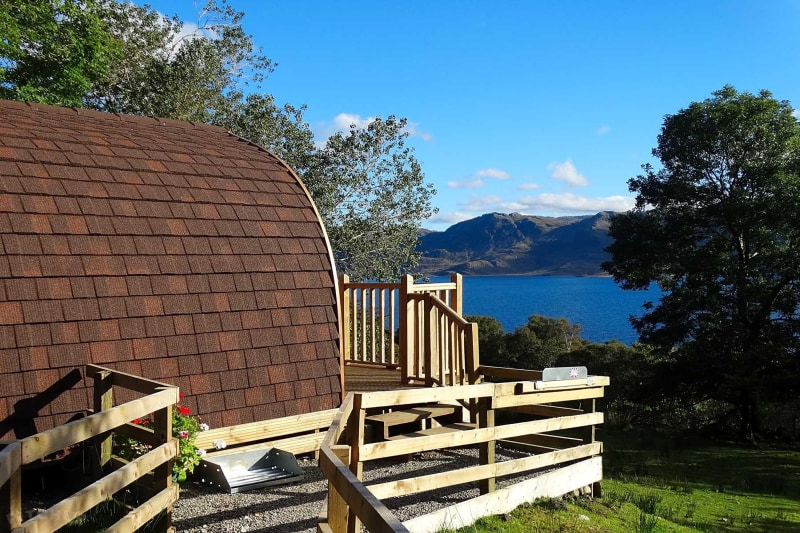 Find the best camping pods with Pitchup 
We've got camping pods in the UK, Europe and beyond, with everything from camping pods with on-site fishing to luxury coastal pods and secluded forest getaways. It's also worth considering whether you want your pod to be part of a campsite, located in a garden or on a farm or on an exclusive site where you'll be the only guests.  
Find your perfect camping and glamping pod by using the button below to view all on Pitchup, then filter for your own specific wants and needs.