How do I turn my land into a campground or glamping park?
Considering new income streams for your property? At Pitchup.com we frequently get messages from people thinking about setting up a campground on a spare piece of land. 
It can be a great way to open up a new business or to add a new strand to an already existing one (such as a farm, a guest house or a ranch). Watch this video for an insight into how Pitchup has helped create new revenue for a farm in the UK – and then read on to find out how you too could develop a similar business.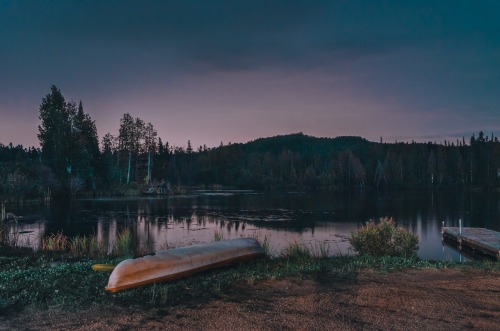 Before you open a campground in Canada there's a list of things to consider (such as completing a business plan, choosing a business structure, registering your business name, learning about employment regulation and recruitment, obtaining insurance and learning about safety and security). Many of these issues are well covered elsewhere (have a look at how to run a campsite in Canada or turn to Buymydreamhotel.com, which has a comprehensive article on buying and running a campsite for example) but what about the permissions you need to open your campground to the public?
To set up a campground or RV park, first you'll need to check the land use regulations to make sure you're allowed to turn your land into a campground, as there may be zoning and municipal bylaws that restrict how you can use your land. You'll also need to obtain the necessary permits if you intend to do any construction, as most municipalities require a building permit before any work takes place. You'll also need to find out whether you need licenses that could be from the federal, provincial and municipal levels of government.
Bear in mind that land use bylaws, building bylaws, building permits, occupancy permits, engineering standards for sewage and water services, charges for water supply, sewage disposal and garbage collection, and environmental restrictions could all impact on the development of your campground.
We cannot provide legal advice, so you must ask your municipal office to make sure you are compliant and ensure you have the appropriate approvals in place before proceeding with your campground plans. 
Land use regulations
Zoning is the way in which local governments divide an area of land into different zones in order to control and define its uses (for example, distinct zoning exists for agricultural, forest, parks, commercial, industrial, residential and institutional uses). The zoning bylaw divides the municipality into different land use zones and specifies how your land can be used. 
In Canada, each province has municipalities and regions that are responsible for controlling the use of land within their boundaries. Zoning and development regulations differ from municipality to municipality.
This means that you'll need to research your individual property or contact your local government to find out about the specific rules that apply to your land and confirm whether your project complies with local zoning bylaws for your property. The land to be developed must be zoned for uses that include a campground. Some municipalities offer a preliminary zoning review before you take the plunge and apply for a development permit.
If your project doesn't comply with the zoning requirement it's sometimes possible to make adjustments to your plan or apply to the municipality for a change of land use.
Useful links:
Development/site plan approval and permits
If your land is able to be zoned for use as a campground, you will need to determine what type of campground you want to operate (fully serviced with power supply, potable water hook-up and sewage disposal hook-up; partially serviced with some but not all of the services above; or unserviced) and whether you plan to build infrastructure.
Some guests may be happy to camp with a minimum of facilities, however it's worth noting that campgrounds that have more amenities (such as showers, toilets and laundry services) and offer various activities tend to attract more visitors. If you intend to welcome recreational vehicles, you might need to offer sewage stations, water hookups and power outlets, so this presents extra issues. Can your site be hooked up to the municipal sewage disposal system, for example? If not, you will have to install your own wastewater treatment system and obtain approval to install an on-site sewage disposal system.
To obtain approval you might have to submit a plan of your proposed campground for a site plan control, to show where and how the project will be built. The purpose of this is to review the design of the proposed development, its impact on surrounding lands, the placement of the proposed buildings and the management of wastewater and drainage, and to check whether you satisfy pre-building permit conditions.
It's best to work with licensed professionals (such as a registered designer, engineer, architect or land surveyor) to develop your plan and advise you on the design of your project (minimum campground space, minimum site space size etc.) and utility requirements (such as access to water, sewage and plumbing systems, service buildings and garbage disposal). Your plan might need to show the boundaries and location of your land along with its buildings, roadways, water area, woods and sewer system (if any), and the location of the proposed construction with its door(s), windows, plumbing fixtures etc.
Once the requested site plan approval is completed, a building permit or certificate from your municipality may be necessary before any construction can begin (depending on what you intend to build). Additional permits might also be needed – such as an electrical installation permit, a waste discharge permit, or a permit for a water system supplying water to the public. 
Once the construction of your campground is complete, you may also need an occupancy permit that will be granted upon inspection by a municipal inspector.
Additional licenses and permits
You may also need to apply for various other permits or licenses, depending on what you intend to offer (e.g. liquor permit, music license, food service license, catering license, special event license, swimming pool construction and operating permits, off-premise signage etc.)
Your municipality will be able to advise you on all of these requirements.
A handy place to start is the BizPal website, which can help you to find out which permit and licenses you need for your campground.
Campground licensing
It's possible that you won't need a license in order to open your spare land to campers if you're just planning something small and simple that meets zoning requirements and doesn't involve constructing new facilities. However, you may still have to submit your campground plan to the relevant authority.
Several factors will be assessed in order to establish whether you need a license: these may include such things as the current use of the land, the number and type (ie tents or motorhomes) you intend to welcome on site, any facilities you plan to construct, and whether you'll be operating a year-round business or just opening seasonally.
Classification
In Québec, under the Act Respecting Tourist Accommodation Establishments, your campground may be required to hold a classification certificate if the sites/units available to book are not part of your principal residence. For more information, check the CITQ website and Camping Quebec.
Help to set up your business
Among the things, you'll need to do are choose a business structure, register your business, apply for a tax account and find a business name. 
Steps to consider before operating a business in Canada
Atlantic Canada Opportunities Agency
Contact your municipality – useful links
Agri-tourism
British Columbia: Farm Diversification through Agri‐tourism
Manitoba: Producers Can Profit with Agritourism
British Columbia agricultural land reserve use regulation
How much could I earn on Pitchup? 
An average tent campground might earn around C$23,000 per year through Pitchup.com. However, this figure can rise as high as C$900,000 for certain areas – and since lockdown restrictions lifted to allow more domestic travel new campgrounds have achieved significantly better results. For example, in the UK we saw:
·   C$170,000 in its first month for an activity center in Hampshire
-   More than 100 campgrounds that joined since June 2020 earned over C$17,000 in their first three months
·   75 bookings in the first 24 hours for a farm campground in Cornwall, UK
·   600 bookings and C$85,000 in the first week for a pop-up campground in Cumbria, UK
In recent weeks Pitchup hit a new record of 6,500 bookings in a single day.
Where can I find out more about joining Pichup?
Our join page is the best place to start, but feel free to drop us a line via the chat window on that page or our contact form, and we'll give you a call.