10 Locations from The Crown Season 3
November 15th 2019 With the hotly-anticipated Season 3 of The Crown launching this weekend, we highlight ten of the best sites to stay at if you want to check out some of the locations that feature.
Cambridge, England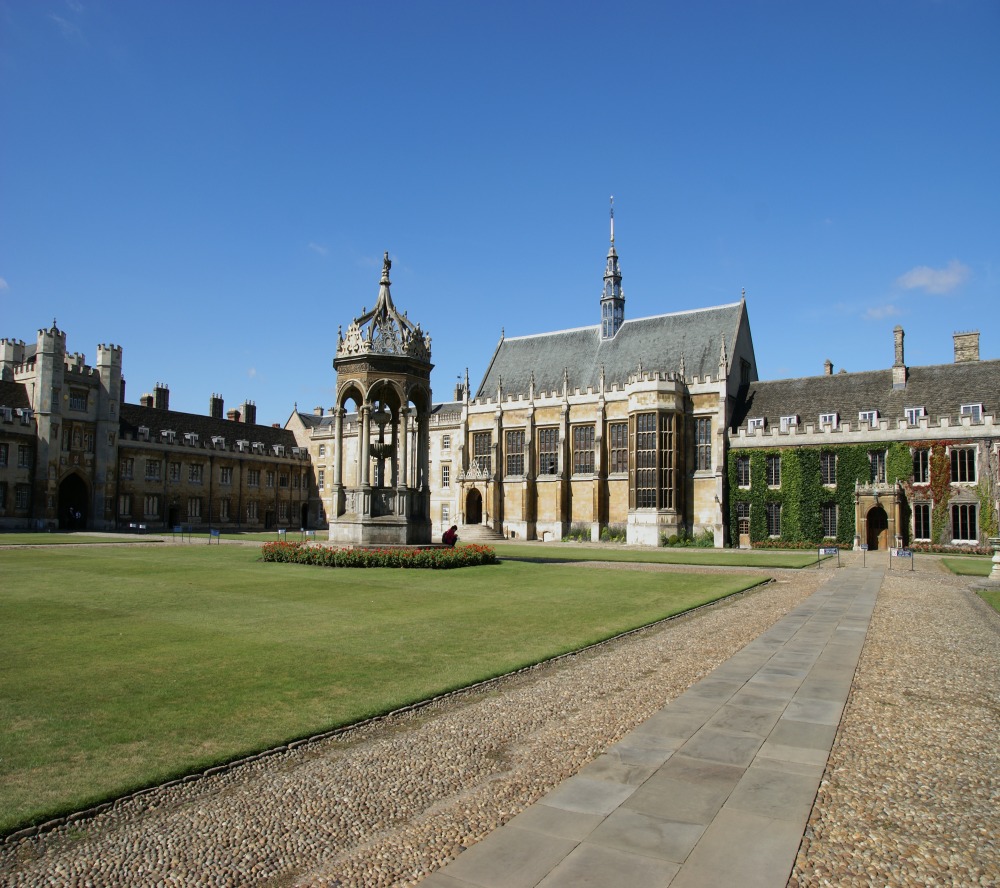 From 1967-70, Charles was a student at Trinity College, Cambridge University. Founded in 1546, Trinity has counted 34 Nobel Prize winners and many other prominent figures - including six British prime ministers, Isaac Newton and Rajiv Gandhi - amongst its members. A keen actor, the prince is featured applying make-up as he prepares to play Richard II with the college's drama society, though Charles never played this role in real life.
Gayton Farm is in the quiet village of Horningsea, surrounded by views out over Cambridgeshire fields and yet only five miles from the buzz of Cambridge city centre. This peaceful spot is home to the working farm's handsome herd of Lincoln Red cows, ponies next door and wilder guests of deer and owls which can be spotted passing by regularly. A leisurely 10-minute wander takes you down to the village to sample the offerings of the two local pubs or treats of cake in the cafe. A 20-minute ride along the River Cam takes you down into Cambridge. However you roam, you'll be returning to a cosy glamping spot where a fire pit awaits. Clean modern toilets and showers are part of the mix too. From £60 based on two adults sharing a gypsy caravan, minimum two-night stay.
Versailles, France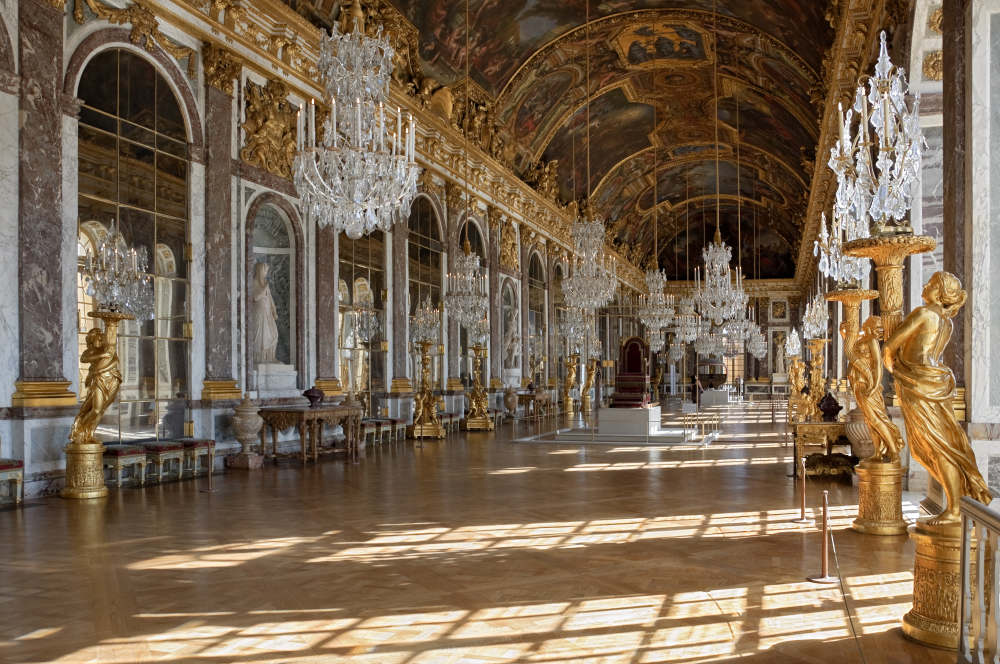 To mark Britain's entry into the European Economic Community (later the EU) in 1972, the Queen attended a state dinner hosted by President Georges Pompidou at the Palace of Versailles. The Queen and Princess Margaret are seen enjoying the trip and attempting to do their best in French. On a sadder note, the Queen also paid her final visit to the ailing Duke of Windsor, whose abdication had led to Elizabeth becoming Queen, at his flat in Paris.
Set on the banks of the Marne river on the outskirts of Paris, Camping Paris Est is a family-friendly site with a bar and bistro, spacious terrace, gym and a playground. The site is a 20-minute bus ride to Paris city centre (with a stop outside the site): from here the opulent Palace of Versailles is a 30-minute drive. From £24.76 per night, based on two adults on a motorhome pitch. 
Balmoral, Scotland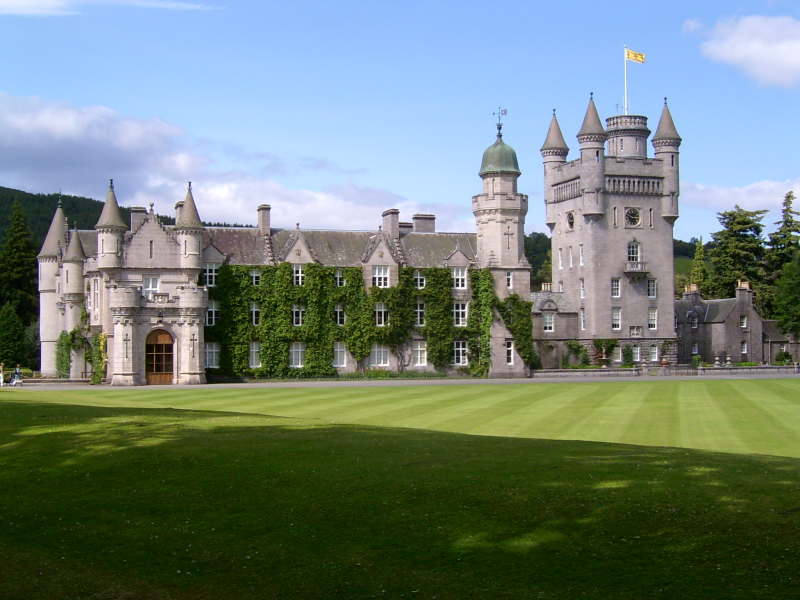 Unlike the Royal Palaces, which belong to the Crown, Balmoral Castle in Scotland is one of two personal and private residences owned by The Royal Family. Since 1847 it has been a retreat for the Family and the Queen is depicted there enjoying off-duty moments.
Ecocamp Glenshee has been a sustainable glamping site for almost a decade, flocked to by guests who want a peaceful and laid-back base for outdoor adventures. It's 25 minutes' drive from Blairgowrie, set on the southern edge of the spectacularly scenic Cairngorms National Park, just under the slopes of Mount Blair, with views across to the peak of Schiehallion, and only 50 minutes to the spectacular Balmoral Castle. Try your hand at hill walking or trail running, rock climbing or mountain biking, wild swimming, canoeing and kayaking and hikes through forests and around lochs. And that's just in the warmer months… when it's colder, Glenshee Ski Centre is 20 minutes' drive north for snowboarding, cross-country skiing and downhill and touring skiing. From £20 per night, based on two adults on a tent pitch.
Aberystwyth, Wales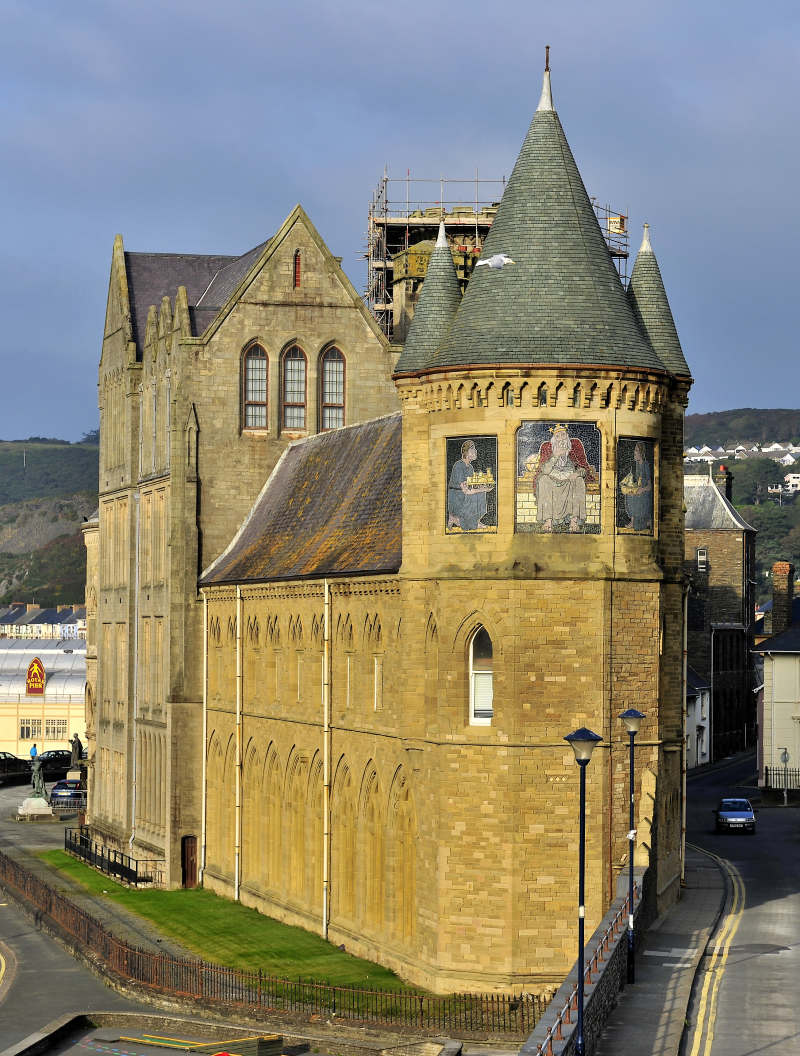 Shortly before being invested as Prince of Wales, in 1969 Charles studied a nine-week course on Welsh language and history at Aberystwyth University. Charles is shown facing the animosity of Welsh nationalists, but wins sympathy from his tutor.
With stunning coastal views and a family friendly-vibe, Brynrodyn Caravan and Leisure Park is an ideal base for exploring the famed seaside town of Aberystwyth and the wild land and seascapes of West Wales. It is close to the three-mile sandy beach at Borth, has an onsite clubhouse with fabulous views offering meals and drinks, and enjoys top notch facilities. From £315 for three nights, based on four sharing a smart, two-bedroom cottage or £595 for a week (based on four sharing).
Windsor, England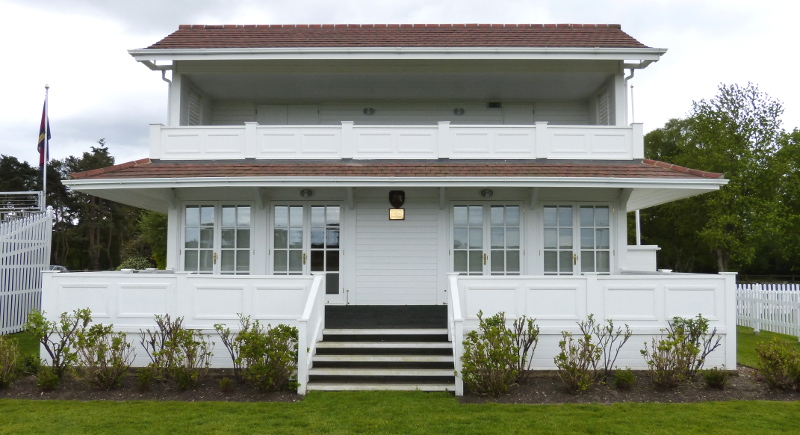 At the Guards Polo Club in Windsor in 1970, Charles met Camilla Shand (later Parker Bowles), who was to become the love of his life. The new season explores the impact of this momentous encounter on Charles and other royals.
Once part of Windsor Forest and a favourite hunting ground for Tudor royals, California Chalet and Touring Park is nowadays a peaceful woodland park with plenty of space for a quiet family break. Whilst hunting is long gone, neighbouring Longmoor Lake is an ideal spot for fishing and next door is the 100-acre California Country Park, with wildlife trails, playground and cafe. As well as tent and touring pitches, the site offers camping pods and woodland cabins. From £20 per night, based on two adults sharing a tent pitch.
Caernarfon, Wales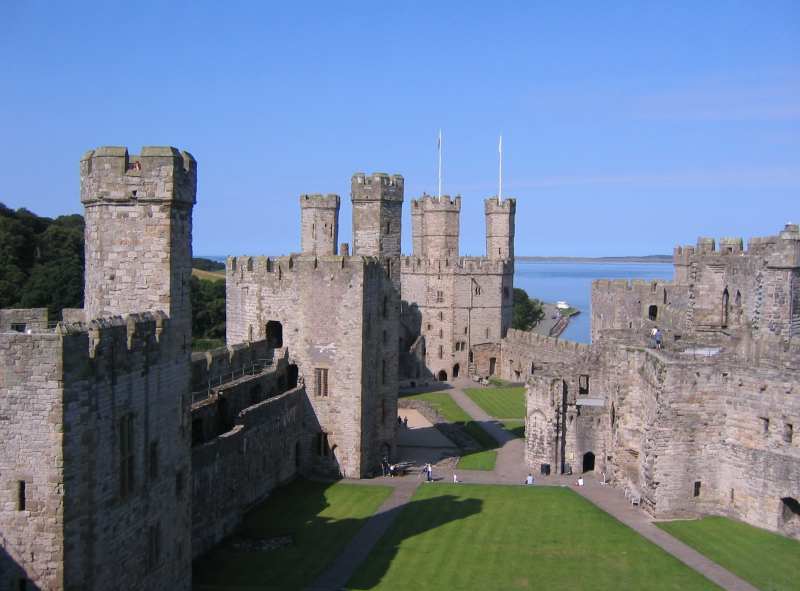 This year marks the 50th anniversary of Charles' investiture as Prince of Wales, a title dating from 1301, at Caernarfon Castle in Wales. Filmed on location, it's the closest season 3 gets to a coronation. During the ceremony, Charles gave replies and speeches in both English and Welsh.
Less than three miles from the centre of Caernarfon is Cae'r Boncath Glamping, offering right-royal stays in luxury shepherd's huts and bell tents. Set in a wildlife haven on the edge of Snowdonia National Park, in a sheltered spot between the sea and the mountains,over 50 species of birds have been seen in the surrounds - and it is named after the buzzards who nest in the adjacent bluebell wood. The tents and huts come with their own compostable toilets, solar showers, camp kitchens and firepits. Free-range eggs, free-range pork, vegetables and fruit can be bought from the site owners, and freshly-baked bread can also be pre-ordered for the morning. From £55 per night for two adults sharing a tent or a hut. Opens March 2020.
Normandy, France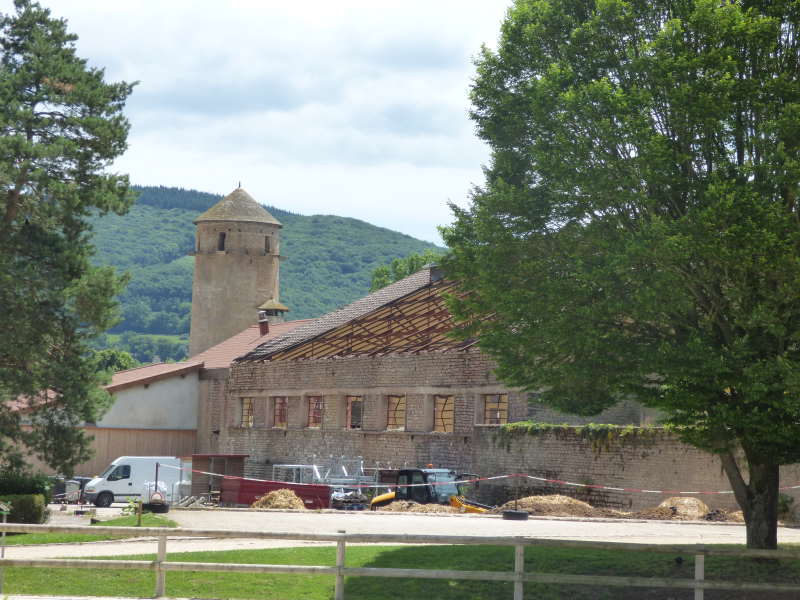 In 1967, the Queen took a rare private trip to Normandy to inspect the latest developments in racehorse breeding. She visited a number of stud farms including Haras du Pin - the French National Stud, known as the equestrian Versailles - Haras du Mesnil, Haras de Verrerie and Haras la Tuilerie. Netflix also features Queen Elizabeth's 1974 visit to stud farms in Kentucky. She stayed, coincidentally, near Versailles, Kentucky at Lane's End Farm.
Opening in February 2020, Camping de la Vée is situated just south of the main Normandy stud farms, within the Normandie-Maine Regional Nature Park. Less than 1.5km from the thermal spa town of Bagnoles-de-l'Orne with its therapeutic hot springs, this is the perfect location to relax after a busy day horse riding through the lush countryside. The site is typically French, with daily baked goods available to order from the local boulangerie, an on-site cafe selling moules-frites and a petanque court. From £10.02 per night, based on two sharing a tent pitch (motorhomes and touring caravans also accepted).
London, England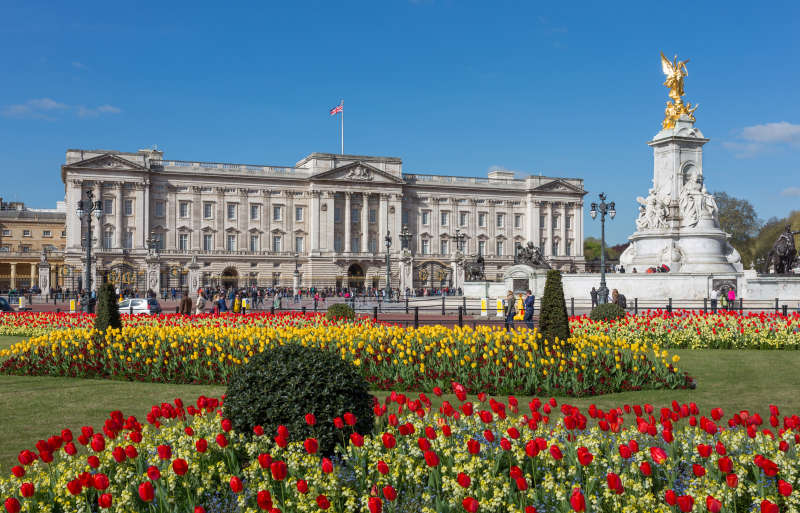 Much of the action in season 3 takes place in and around the official residence of the UK's monarchs, Buckingham Palace. With 775 rooms and 240 bedrooms, Buckingham Palace has been the monarch's 'headquarters' since 1837, although Netflix used an equally opulent mansion nearby, Lancaster House, for much of the filming.
Lee Valley Camping and Caravan Park in Greater London is within easy reach of the capital and its many royal attractions, set amongst splendid scenery just north of the main city. As well as traditional camping pitches, this site offers cosy camping pods and woodland cabins which are perfect for the winter weather. Other bonuses include an 18-hole golf course, "FootGolf", a spacious play area and modern facilities block. For those who don't want to spend every day in central London, there are plenty of walks, bike rides, and watersports nearby - this was where the held the canoeing and kayaking for the 2012 London Olympics! From £15 per night, based on two sharing a tent or touring pitch.
Sandringham, England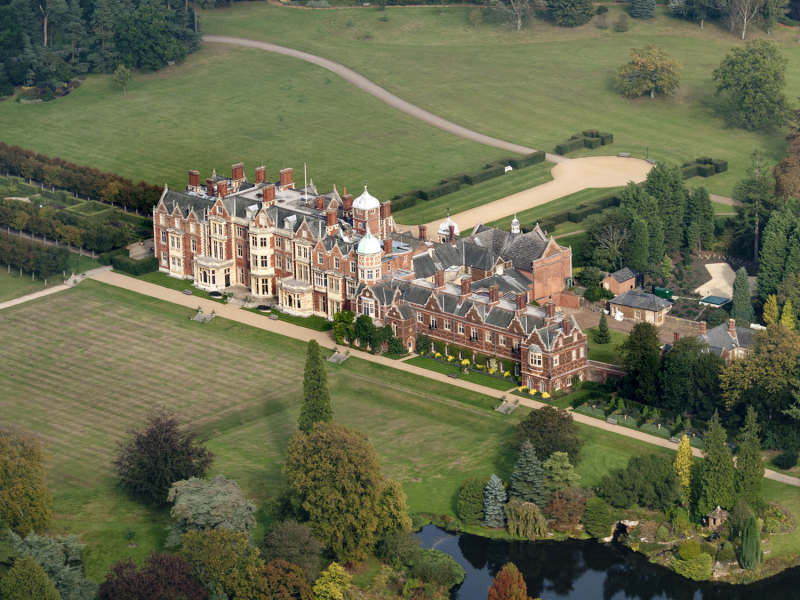 This privately-owned country retreat has been enjoyed by four generations of monarchs since 1862. Sandringham is home to the Royal Stud, and the Queen's passion for horse racing shines through in season 3.
A mere mile away from Sandringham is Pine Cones Caravan and Camping, which offers luxury amenities fit for a queen, including 16 warm and private luxury bathrooms with individual showers and "thrones". An adventure playground complete with treehouse, rope ladders and high-level walkway will keep the kids happy for hours, while parents can make the most of the on-site coffee machine. Bring your own tent or choose to stay in one of the warm and cosy camping pods. From £14 per night, based on four sharing a touring pitch.
Los Angeles, USA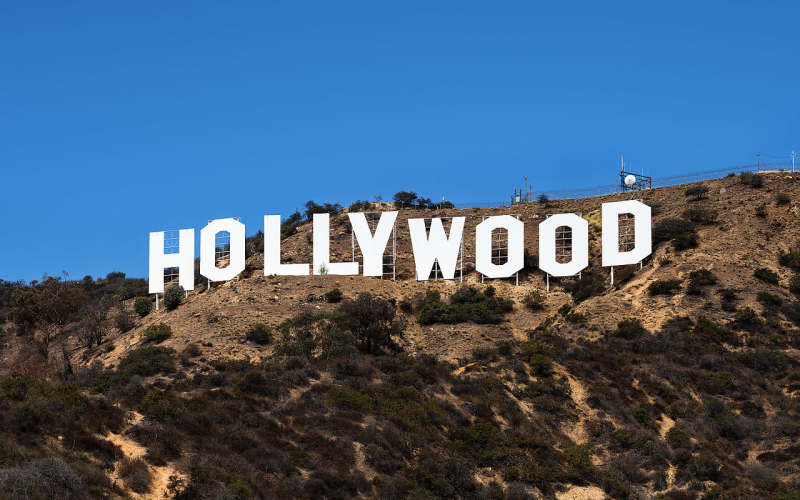 Princess Margaret visited LA in 1965 with her husband Lord Snowdon, meeting Hollywood royalty including Elizabeth Taylor, Paul Newman, Judy Garland, Gregory Peck, Fred Astaire, Frank Sinatra and Mia Farrow. Netflix depicts her wild behaviour, which later led to her being barred by British diplomats from making an official visit to America, according to newly-released documents. The couple also visited the White House where she famously danced with LBJ, took part in drinking contests and shared risqué limericks.
A spectacular outdoorsy site, Palm View RV Park is close enough to LA to enjoy glitzy days out, but is based in a quiet valley close to the north end of Canyon Lake, offering complete tranquility. With a gorgeous pool, regular live music, and stars (albeit of the celestial kind) aplenty, a stay at Palm View certainly has the Californian X factor. From £19.44 per night, based on four people sharing a tent pitch.
The Crown is filmed at Elstree Studios near London, known as the birthplace of Star Wars. The Indiana Jones trilogy, Superman and The King's Speech were also filmed at Elstree.
Season 3 of The Crown comes out on 17th November and stars Olivia Colman, Tobias Menzies and Helena Bonham Carter.
Image credits
Trinity College, Cambridge by ChiralJon https://creativecommons.org/licenses/by/2.0/
The Hall of Mirrors at the Palace of Versailles. Part of Louis XIV of France's third rebuilding campaign by Myrabella https://creativecommons.org/licenses/by-sa/3.0/
Balmoral Castle. The Royal Standard of Scotland flies over it by Stuart Yeates from Oxford, UK https://creativecommons.org/licenses/by-sa/2.0/deed.en
Aberystwyth University by Ray Jones http://creativecommons.org/licenses/by-sa/2.0/
Royal Box at Guards Polo Club, Windsor Great Park by Phillip Williams http://creativecommons.org/licenses/by-sa/2.0/
Caernarfon Castle Interior by Petrusbarbygere https://creativecommons.org/licenses/by-sa/3.0/deed.en
Chemin de Rochefort, Cluny - The Cluny National Stud - farm buildings near Tour Ronde by Elliott Brown https://creativecommons.org/licenses/by-sa/2.0/
The view of the eastern façade of Buckingham Palace and the Victoria Memorial, seen from the gardens by David Iliff https://creativecommons.org/licenses/by-sa/3.0/deed.en
Queen's home by John Fielding https://creativecommons.org/licenses/by/2.0/
Hollywood Sign in Los Angeles, California by Thomas Wolf https://creativecommons.org/licenses/by-sa/3.0/deed.en